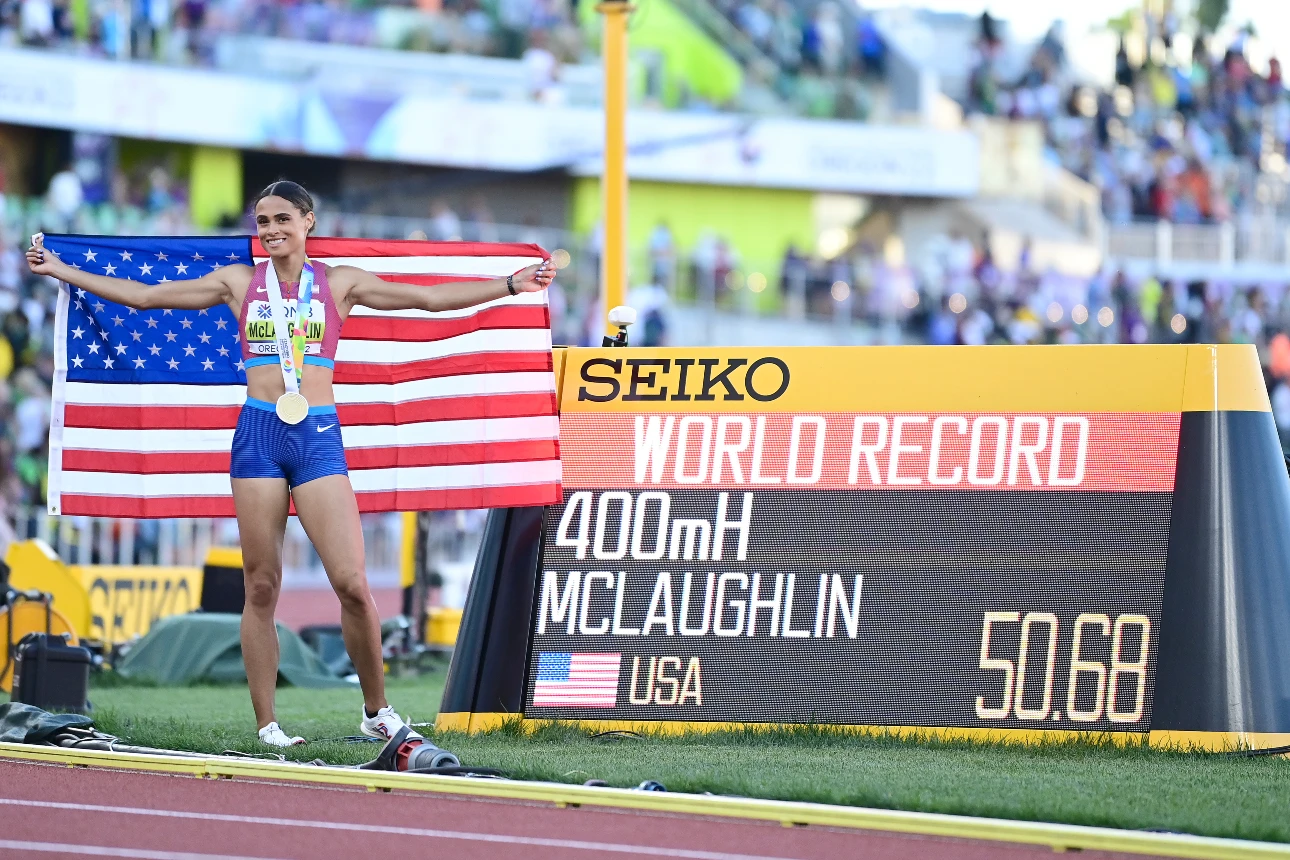 The World Athletics Championships prize money, including world record rewards has been revealed ahead of the start of next week's championships in Budapest, Hungary.
Around 2000 athletes from 200 teams will compete at Hungary's National Athletics Centre, starting on 19 August for the World Athletics Championships Budapest 23. World Athletics Championships will run its world record programme during this nine-day event.
Read more: World Athletics Ratified: Kipyegon, Girma and Perez world records for confirmed
What is the prize money for the track and field World Championships?
The governing body revealed on Wednesday that athletes who set a world record will be eligible for a special award of US$100,000 offered by TDK and World Athletics' new Inside Track platform.
The performance must be an improvement on the existing World Athletics world record. Performances that equal the existing world record will not be eligible for a world record award.
USA's Sydney McLaughlin-Levrone and Sweden's Mondo Duplantis recently were among the proud recipients of world record accolades at the esteemed World Athletics Championships Oregon22 last summer.
The breathtaking exploits unfolded at Eugene's illustrious Hayward Field where McLaughlin-Levrone pushed the boundaries of human capability and etched her name in history with a jaw-dropping 400m hurdles clocking of 50.68 seconds.
Meanwhile, in a display of sheer domination, Duplantis elevated the pole vault event to unparalleled heights, effortlessly surmounting the bar set at a staggering 6.21m.
For the mixed 4x400m relay, the program will be supported by both TDK and World Athletics – Inside Track.
For the full World Athletics media release, click here
World Athletics Championships prize money
Aside from the world record programme, a total of US$8,498,000 in prize money will be on offer in Budapest.
The prize money is as follows:
Individual events
Gold: US$70,000
Silver: US$35,000
Bronze: US$22,000
Fourth place: US$16,000
Fifth place: US$11,000
Sixth place: US$7000
Seventh place: US$6000
Eighth place: US$5000
Relays (per team)
Gold: US$80,000
Silver: US$40,000
Bronze: US$20,000
Fourth place: US$16,000
Fifth place: USD $12,000
Sixth place: US$8000
Seventh place: US$6000
Eighth place: US$4000
World Athletics