The 2023 TD Beach to Beacon 10K Road Race prize money and top earners from the famous race that took place and was witnessed by many on 5 August. Several participants competed for section titles and substantial cash rewards totaling more than $90,000.
The prize money was distributed across multiple categories, namely Open, American-only, Masters, Maine, and Wheelchair Men and Women.
Read more: 2023 TD Beach to Beacon 10K results; Hellen Obiri, Addisu Yihune take titles
Among the notable winners were Hellen Obiri and Addisu Yihune, both securing the top spot in the women's and men's 10k races, respectively, and each claiming a cash prize of USD $10,000.
In the women's category, Hellen Obiri, the renowned Kenyan Boston Marathon champion, showcased her dominance with a remarkable time of 31:37, securing her sixth victory on the road this year and earning her the coveted $10,000 prize.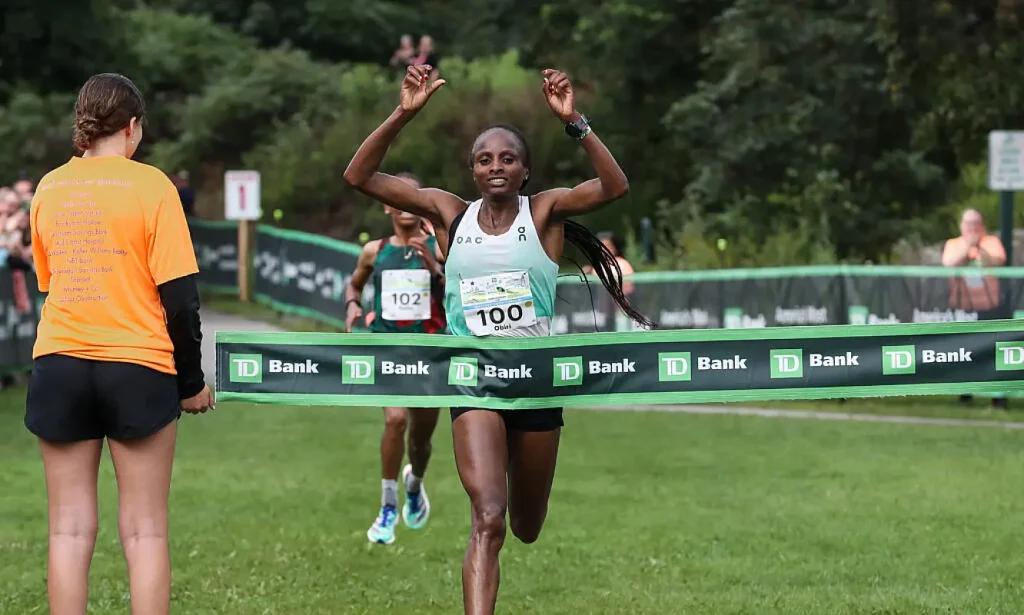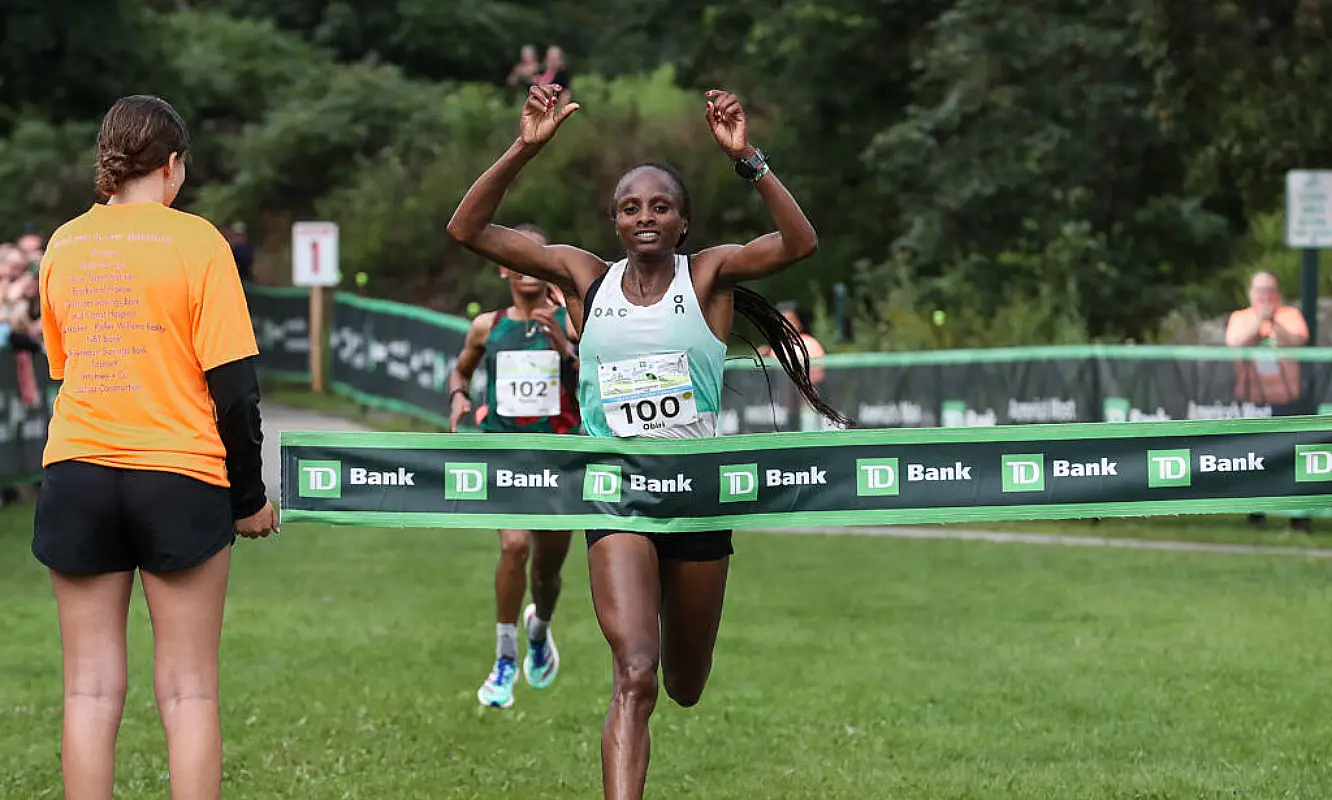 Ethiopia's Fotyen Tesfay, the 2019 cross country world champion, secured the second position in the race, securing a substantial sum of $5,000.
Meanwhile, USA's Keira D'Amato finished in third-place, clocking in at 31:58, and was rewarded with an impressive prize of USD $8,000.
Keira D'Amato's performance also earned her an additional $5,000 bonus for being the top American woman in the race, totaling her earners to $8,000.
On the men's side, Ethiopia's Addisu Yihune demonstrated his prowess, emerging as the race winner and claiming the equivalent of USD $10,000.
American runner Conner Mantz put up a strong performance as well to finish with a personal best, and secured second place. He was rewarded with the same substantial cash prize of $10,000 for his effort.
Conner Mantz collected $5000 for his runner up place, and was granted an extra $5,000 prize for being the top American male finisher in the race, culminating in his total earnings.
Ethiopia's Muktar Edris rounded up the top earners on the men's side, securing third place and earning a respectable prize money of $3,000.
For more race information, click here
The top 10 Men and Women: TD Beach to Beacon 10K Road Race prize money earners
Women's prize money
| Name | Country | Prize Money | USA Citizen Prize Money | Masters Prize Money |
| --- | --- | --- | --- | --- |
| Hellen Obiri | Kenya | $10,000 | – | – |
| Fotyen Tesfay | Ethiopia | $5,000 | – | – |
| Keira D'Amato | United States | $3,000 | $5,000 | – |
| Vicoty Chepngeno | Kenya | $2,000 | – | – |
| Edna Kiplagat | Kenya | $1,000 | – | $1,000 |
| Fiona O'Keeffe | United States | $900 | $3,000 | – |
| Sara Hall | United States | $800 | $2,000 | $500 |
| Werkuha Getachew | Ethiopia | $700 | – | – |
| Sarah Pagano | United States | $600 | $1,000 | – |
| Susanna Sullivan | United States | $500 | $500 | – |
| Jackie Gaughan | United States | – | – | – |
| Rachel Schneider-Smith | United States | – | – | – |
| Carmela Cardama Baez | Spain | – | – | – |
| Andrea Seccafien | Canada | – | – | – |
| Biruktayit Degefa | Ethiopia | – | – | – |
| Anna Oeser | United States | – | – | – |
| Ruth White | United States | – | – | – |
Men's prize money
| Name | Country | Prize Money | USA Citizen Prize Money | Masters Prize Money |
| --- | --- | --- | --- | --- |
| Addisu Yihune | Ethiopia | $10,000 | – | – |
| Conner Mantz | United States | $5,000 | $5,000 | – |
| Muktar Edris | Ethiopia | $3,000 | – | – |
| Edwin Kurgat | Kenya | $2,000 | – | – |
| Biya Simbassa | United States | $1,000 | $3,000 | – |
| Walelegn Amedework | Ethiopia | $900 | – | – |
| Yamane Haileselassie | Ethiopia | $800 | – | – |
| Reid Buchanan | United States | $700 | $2,000 | – |
| Hideto Kosode | Japan | $600 | – | – |
| Kirubel Erassa | United States | $500 | $1,000 | – |
| Ito Tatsuhiko | Japan | – | – | – |
| Marcelo Rocha | United States | – | $500 | – |
| Paul Arredondo | United States | – | – | – |
| Benjamin Decker | United States | – | – | – |
| Erik Linden | United States | – | – | – |