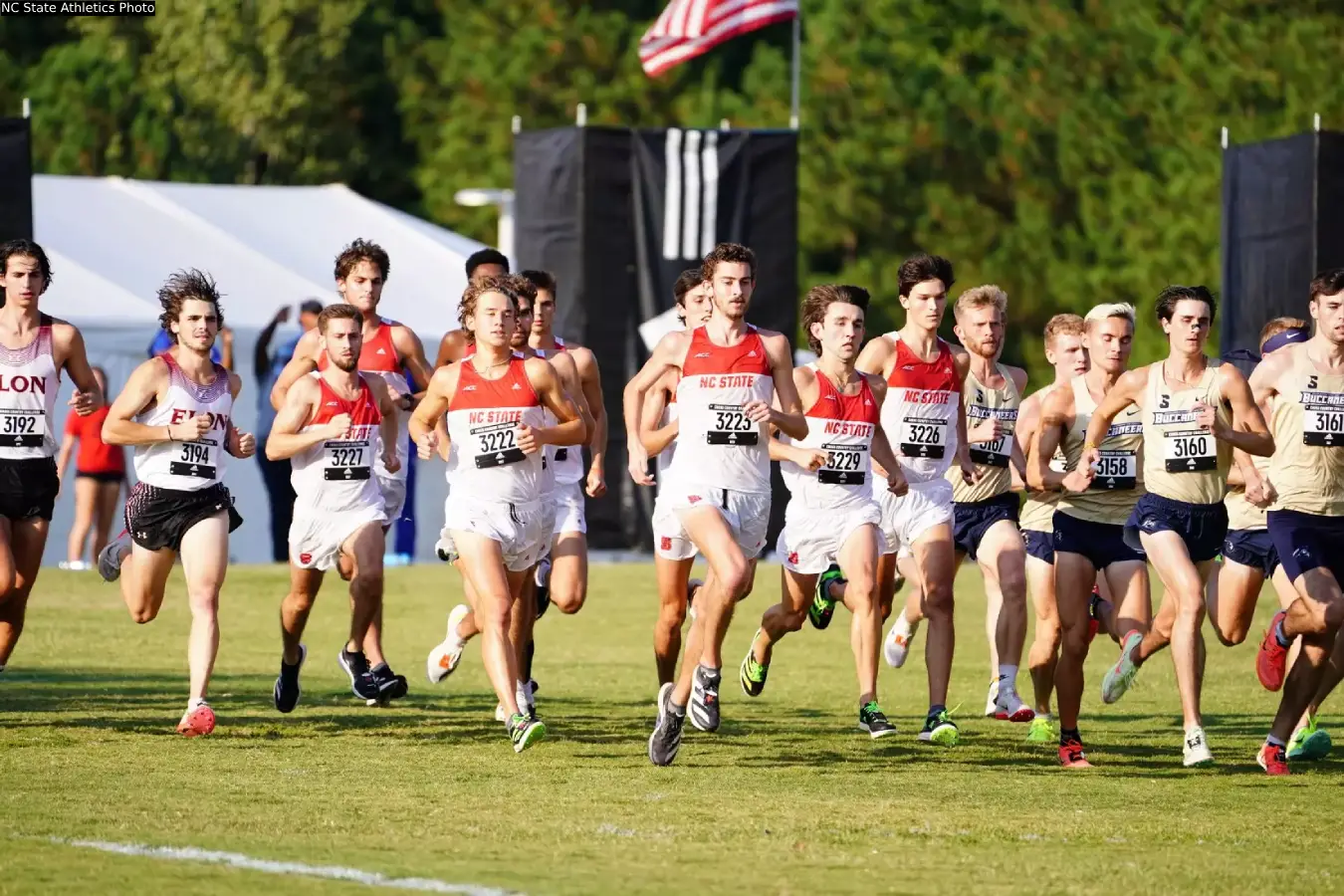 RALEIGH, N.C. (Sept. 14) — The NC State cross country team is revving up for another meeting this Friday, September 15, at the 2023 Adidas XC Challenge. The event, hosted at WakeMed Soccer Park in Cary, N.C., marks the official start of the Wolfpack's 2023 season.
Meet Specifics
The men's 6k race is slated for 5:15 p.m., followed by the women's 5k at 5:55 p.m. Live results will be accessible below.
The team had an informal start to the season at the "Friday Night Lights" Elon Opener on September 1. Wesley Larson and Zach Hughes clocked in at 17:57.8 and 17:58.0 in the men's 6k, while Caroline Murrell led the women's team with a 14:02.9 finish in the 4k.
The women's team, which held the top national ranking throughout 2022, aims to secure its third consecutive National Championship. Meanwhile, the men's team starts the season at #21 nationally and #6 in the ACC.
On the men's side, Miles Ally, Kevin Antczak, and Matt Bogdan are among the expected entries. For the women, Kelsey Chmiel, Sierra Collins, and Hannah Gapes are the ones to keep an eye on.
The Stakes
The Adidas XC Challenge serves as a pivotal moment for the Wolfpack, especially for the women's team, which is seeking its seventh consecutive NCAA Regional Championship and eighth straight ACC Championship.
For more updates, follow the team on Twitter at @wolfpack_tf_xc.
The 2023 Adidas XC Challenge Live