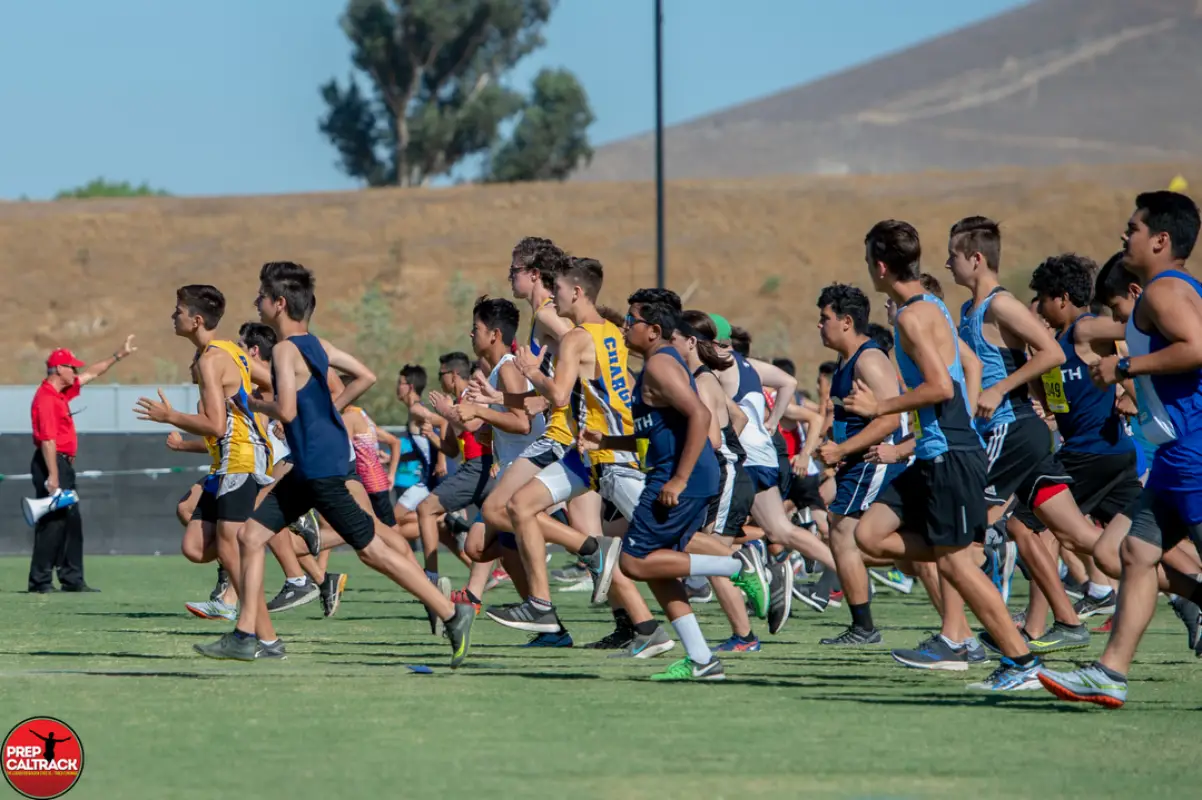 IRVINE, Calif. — The 42nd Annual Woodbridge Cross Country Classic, presented by ASICS America, is poised to be a spectacle of high school cross country racing over the coming two day and you watch all the action live!
The event will unfold this Friday and Saturday at the Orange County Great Park, kicking off on Friday, September 15, at 5:00 p.m., and resuming on Saturday, September 16, at 3:50 p.m.
Where to watch the Woodbridge Cross Country Classic?
Get ready for heart-pounding races featuring some of the nation's top talent. The event will be broadcast live on RunnerSpace, offering a thrilling cross country battle right from Irvine, CA. You can watch the stream by clicking – RunnerSpace Live Webcast
Read more: How to follow the 2023 Texas A&M Invitational cross country meet?
Top Teams to Follow
Boys
US#1 Herriman (UT)
US#3 Southlake Carroll (TX)
US#4 Crater (OR)
US#6 Ventura (CA)
US#10 Trabuco Hills (CA)
US#11 San Clemente (CA)
Girls
US#2 Buchanan (CA)
US#6 Air Academy (CO)
US#8 JSerra (CA)
US#9 Cuthbertson (NC)
US#12 Southlake Carroll (TX)
Broadcast Schedule
Friday Begins @ 5:00 p.m. PT
Saturday Begins @ 3:50 p.m. PT
Featured Races Begin @ 8:54 p.m. PT
Event Specifics and Venue Highlights
The meet will feature Red and White divisions on Friday, while the Blue and Gold divisions will compete on Saturday. The Orange County Great Park offers a versatile course that includes a 100-meter-wide starting line and a mix of grass, synthetic, and paved surfaces. Meet Schedule
Real-Time Updates and Media Coverage
The event will utilize the FinishLynx camera system integrated with RFID bib-chip technology for timing. Real-time results will be available at AthleticLive, and the races will be live-streamed on RunnerSpace. World-Track.org will provide a comprehensive recap and results after the event.
Awards and Recognition
The meet will distribute 4,800 individual medals and 2,016 team patches, making it a highly rewarding experience for participants.
Friday (9/15/2023)
 
Saturday (9/16/2023)
RACE
TIME
DIVISION
RACE
 
RACE
TIME
DIVISION
RACE
 
1
5:00pm
WHITE/RED
NOVICE BOYS
 
25
3:50pm
GOLD/BLUE
NOVICE BOYS
2
5:20pm
WHITE/RED
NOVICE GIRLS
 
26
4:02pm
GOLD/BLUE
NOVICE GIRLS
3
5:40pm
WHITE
FROSH BOYS
 
27
4:22pm
GOLD
FROSH BOYS
4
5:52pm
RED
FROSH GIRLS
 
28
4:34pm
BLUE
FROSH GIRLS
5
6:04pm
WHITE
SOPH BOYS
 
29
4:46pm
GOLD
SOPH BOYS
6
6:16pm
RED
SOPH GIRLS
 
30
4:58pm
BLUE
SOPH GIRLS
7
6:28pm
WHITE
JUNIOR BOYS
 
31
5:10pm
GOLD
JUNIOR BOYS
8
6:40pm
RED
JR/SR GIRLS
 
32
5:22pm
BLUE
JR/SR GIRLS
9
6:52pm
WHITE
SENIOR BOYS
 
33
5:34pm
GOLD
SENIOR BOYS
10
7:04pm
RED
FROSH BOYS
 
34
5:46pm
BLUE
FROSH BOYS
11
7:16pm
WHITE
FROSH GIRLS
 
35
5:58pm
GOLD
FROSH GIRLS
12
7:28pm
RED
SOPH BOYS
 
36
6:10pm
BLUE
SOPH BOYS
13
7:40pm
WHITE
SOPH GIRLS
 
37
6:22pm
GOLD
SOPH GIRLS
14
7:52pm
RED
JUNIOR BOYS
 
38
6:34pm
BLUE
JUNIOR BOYS
15
8:04pm
WHITE
JR/SR GIRLS
 
39
6:46pm
GOLD
JR/SR GIRLS
16
8:16pm
RED
SENIOR BOYS
 
40
6:58pm
BLUE
SENIOR BOYS
17
8:28pm
WHITE
VARSITY GIRLS-A
 
41
7:10pm
GOLD
VARSITY GIRLS-A
18
8:40pm
RED
VARSITY BOYS-A
 
42
7:22pm
BLUE
VARSITY BOYS-A
19
8:52pm
WHITE
VARSITY GIRLS-B
 
43
7:34pm
GOLD
VARSITY GIRLS-B
20
9:04pm
RED
VARSITY BOYS-B
 
44
7:46pm
BLUE
VARSITY BOYS-B
21
9:16pm
WHITE
VARSITY BOYS-A
 
45
7:58pm
GOLD
VARSITY BOYS-A
22
9:28pm
RED
VARSITY GIRLS-A
 
46
8:10pm
BLUE
VARSITY GIRLS-A
23
9:40pm
WHITE
VARSITY BOYS-B
 
47
8:22pm
GOLD
VARSITY BOYS-B
24
9:52pm
RED
VARSITY GIRLS-B
 
48
8:34pm
BLUE
VARSITY GIRLS-B
FEATURED RACES
49
VARSITY GIRLS RATED
8:54pm
50
VARSITY BOYS RATED
9:14pm
51
BOB DAY GIRLS' SWEEPSTAKES
9:34pm
52
DOUG SPECK BOYS' SWEEPSTAKES
9:54pm