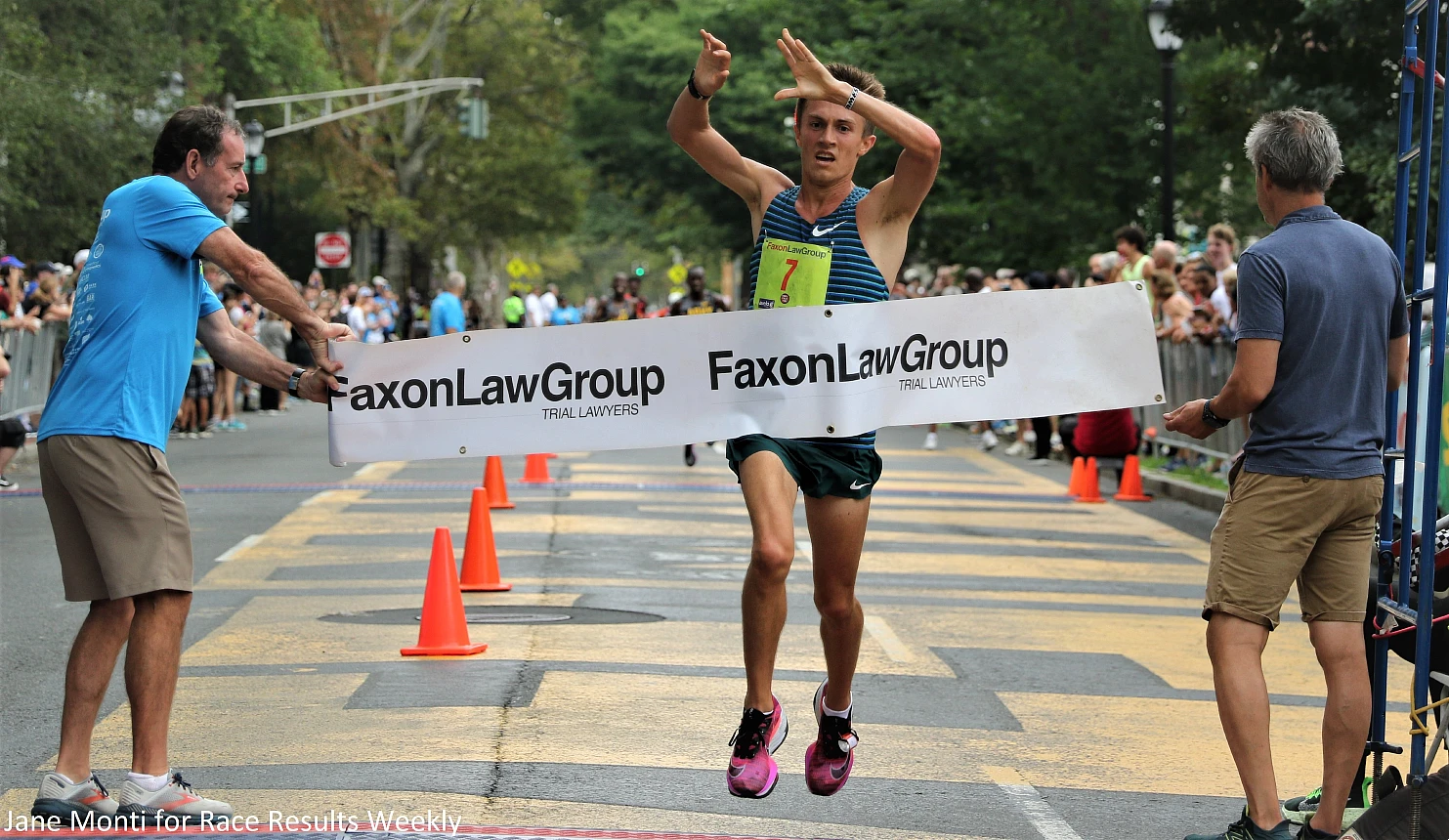 NEW HAVEN, Conn. (01 September) — You can watch the USATF 20 km Championships live on USATF.TV, with the live broadcast on Monday, 04 September, available with a +PLUS subscription. The race kicks off at 8:20 a.m. ET.
Conner Mantz and Emily Sisson Gear Up for USATF 20 km Championships
As the streets of New Haven prepare to host the USATF 20 km Championships, all eyes are on Conner Mantz and Emily Sisson, two athletes ready to make their mark on Monday morning.
Read more: Latest track and field results: USATF 7 Mile Championships 2023 results
Mantz Eyes Repeat Performance
Conner Mantz, the defending champion, is looking to repeat his 2022 victory. Mantz has been on a roll this year, placing sixth in the 10,000m and tenth in the 5,000m at the USATF Outdoor Championships.
His recent runner-up finish at the TD Beach to Beacon 10K Road Race adds to his momentum.
Sisson Takes the Spotlight
On the women's side, Emily Sisson is set to lead an impressive field. Sisson has had a limited but impactful racing season in 2023, setting the American half marathon record earlier this year. She aims to improve upon her second-place finish at last year's USATF 20 km Championships.
Strong Competition
Leonard Korir, who narrowly lost to Mantz last year, is back for another shot at the title. Korir has won three USATF 20 km titles in the past and is a strong contender this year. On the women's side, Kellyn Taylor and Aliphine Tuliamuk are among those expected to challenge Sisson.
Circuit Standings
The race will also impact the USATF Running Circuit standings. Korir currently leads the men's standings, while on the women's side, Ednah Kurgat is tied for the top spot.
Additional Information
For more details and post-race interviews, visit the official USATF 20 km Championships website.
Meanwhile, for more track and field and road running, please visit our homepage for the latest updates and results.