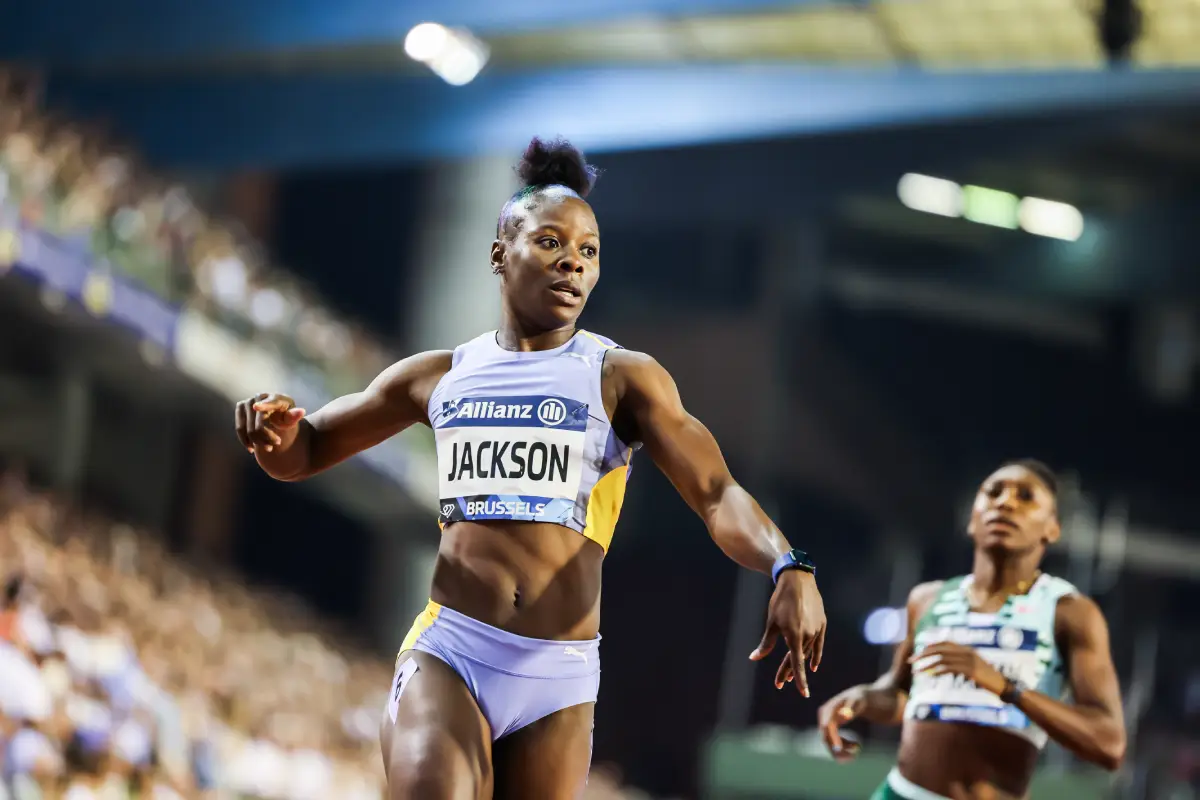 BRUSSELS, (Sept. 8) – Norway's Jakob Ingebrigtsen, along with standout performances from Jamaicans Elaine Thompson-Herah and Shericka Jackson, dominated the headlines at the Diamond League meeting in Brussels on Friday.
The day's remarkable feat, 22-year-old Ingebrigtsen, renowned as the world 5,000-meter champion and Olympic victor in the 1,500 meters, shattered a 24-year-old world record in the seldom-contested 2,000-meter event.
Jakob Ingebrigtsen Shatters Hicham El Guerrouj World Record
On a balmy evening in the Belgian capital, Ingebrigtsen clocked a blistering time of 4:43.13, eclipsing the previous record of 4:44.79 held by Morocco's Hicham El Guerrouj since 1999.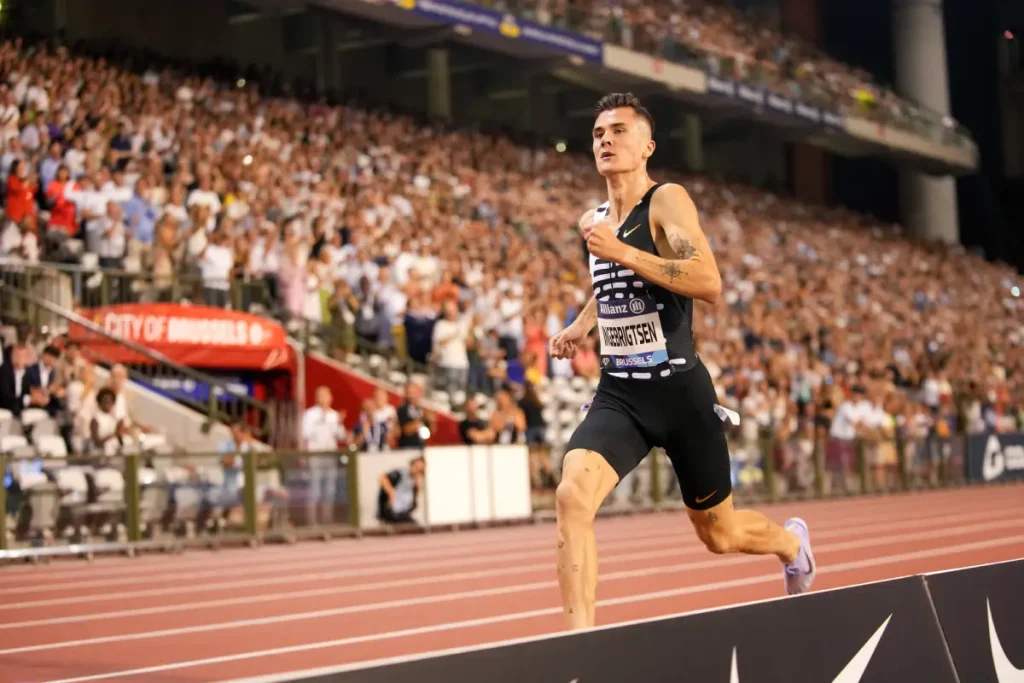 Read more: Latest track and field results: Brussels Wanda Diamond League 2023
Ingebrigtsen's extraordinary performance was attributed in part to pace-setters who went beyond expectations. This achievement has ignited his ambition to pursue even more records, extending from his specialty, the 1,500 meters, all the way to the marathon.
"I think I'm at a point in my career where I can challenge all the records as well. So that's going to continue to be the goal in the future," Ingebrigtsen remarked during a press conference.
"I felt really good and ran a good race. To be honest, this record wasn't a difficult one for me.
"Sure, when you have to do it alone, it's really tough, but I got great help from the pacemakers. Actually, they were able to help me more than I expected."
Jackson, Thompson-Herah, and Kitaguchi Also Delivers
Among the standout athletes in the penultimate Diamond League meeting before the finals in Eugene next weekend were Jamaican sprinters Shericka Jackson and Elaine Thompson-Herah, as well as Japanese javelin thrower Haruka Kitaguchi, all of whom recently clinched world championship titles.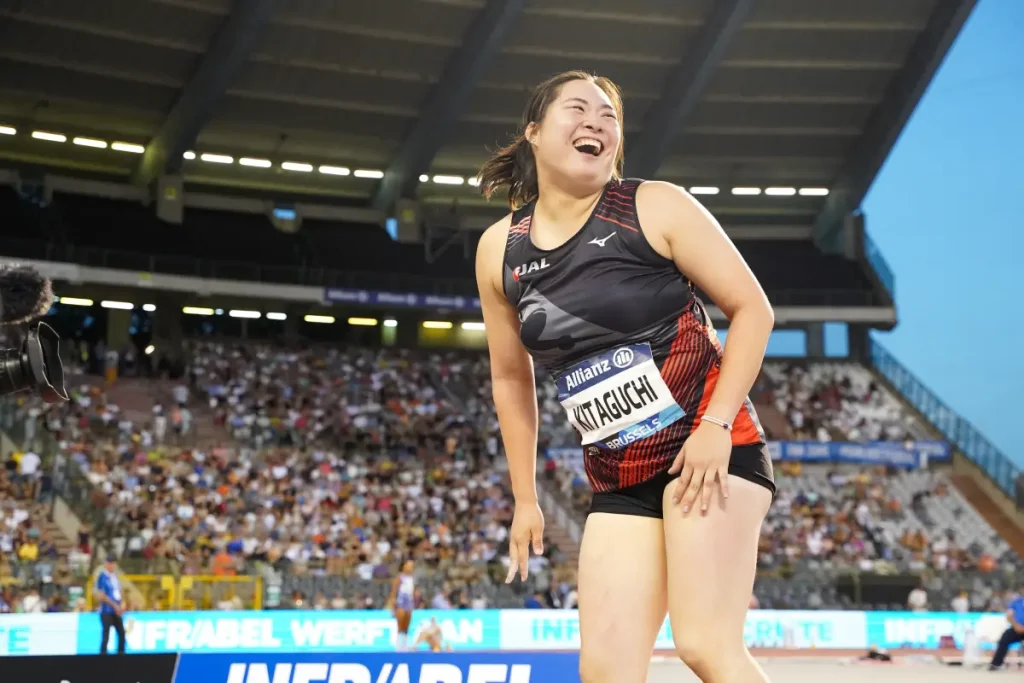 Two-time world champion Shericka Jackson promised something fast in the 200m, and she delivered, despite narrowly missing the world record once again.
The Jamaican entered the race targeting a world record at the re-vamped King Baudouin Stadium, but she fell just short and had to settle for a Diamond League event record, still with a remarkable time of 21.48 seconds.
This fell just seven-hundredths of a second short of her world championship-winning time in Budapest last month, which ranks as the second-fastest women's 200m time in history.
"I'm very happy with my race. I really felt good, I'm convinced that this record is coming, that I'm getting closer to it," said Jackson.
"It's been a good season. I hope to get one more victory and get closer to this record," added the 29-year-old who will try again to break the world record at the Diamond League finals in Oregon on September 16 and 17.
In the men's 200m, Olympic silver medalist Kenny Bednarek of USA edged out Briton Zharnel Hughes with a time of 19.79 to 19.82. Olympic champion Andre De Grasse of Canada, ran a season's best of 19.89 for third.
Jamaican five-time Olympic champion Elaine Thompson-Herah, the world's fastest sprinter still in competition, signaled her return to top form after a challenging season marred by injuries.
Thompson-Herah, who recently clocked 10.92 seconds, triumphed in the 100 meters here on Friday at the Diamond League meeting in Brussels, improving her season's best time to 10.84 seconds.
Meanwhile, in the women's javelin competition, Haruka Kitaguchi secured victory with a remarkable throw of 67.38 meters in the final round, setting a 2023 world-leading distance and asserting her dominance in a formidable field.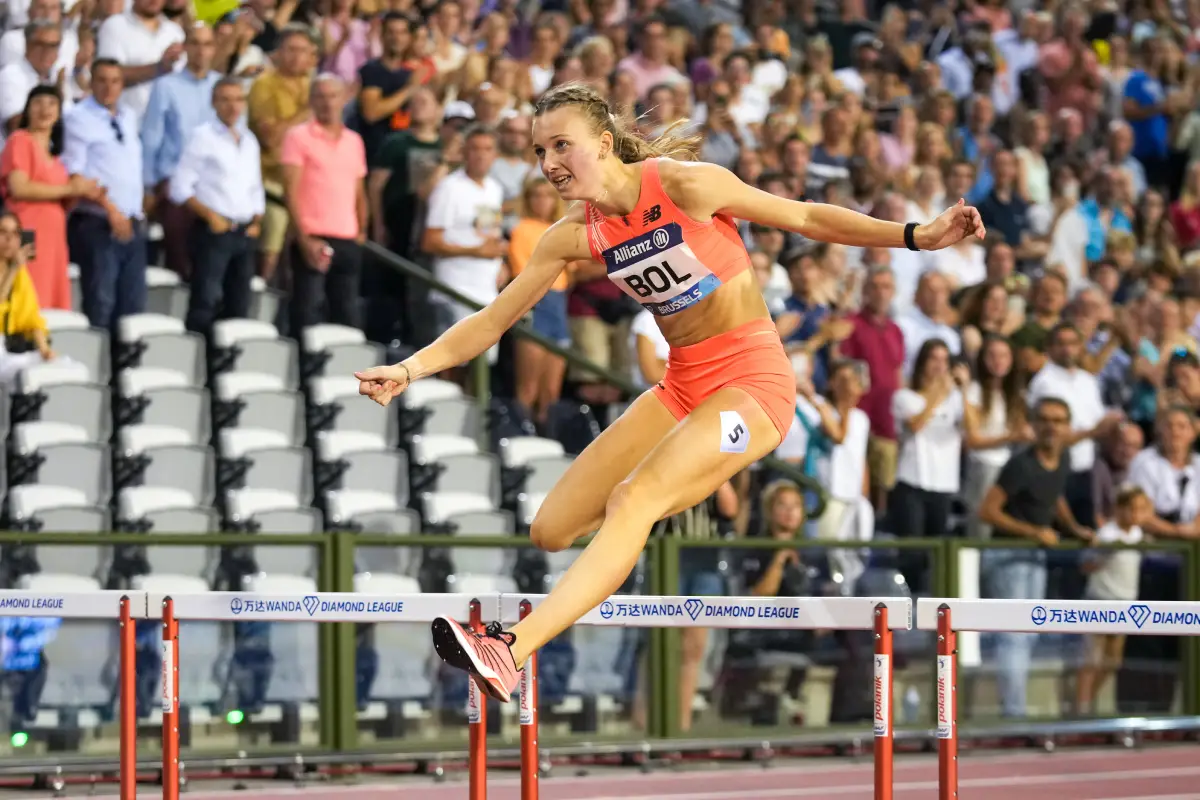 Femke Bol Dominates 400m Hurdles, Laura Muir Wins 1,500m
Dutch sensation Femke Bol, the reigning world champion in the 400-meter hurdles, put on a dazzling display, obliterating her competitors and setting a meeting record with a scorching time of 52.11 seconds.
In the women's 1,500 meters, Britain's Laura Muir delivered a stellar performance, needing her season's best time of 3 minutes 55.34 seconds to fend off Ciara Mageean.
Mageean's valiant effort resulted in an Irish national record of 3:55.87, making for a thrilling duel to the finish line.
Pole vault star Armand Mondo Duplantis was again close to breaking his own world record when the Swede attempted 6.23m for the fourth time this summer and almost stunned the world.
The 23-year-old wrapped up the competition with a clearance of 6.10m, a meet record and was aiming to improve his world record of 6.22m.
The Diamond League meeting in Brussels served as the penultimate event in the series before the finals in Eugene next weekend. All the performances today set the scene for what promises to be a thrilling conclusion to the season.