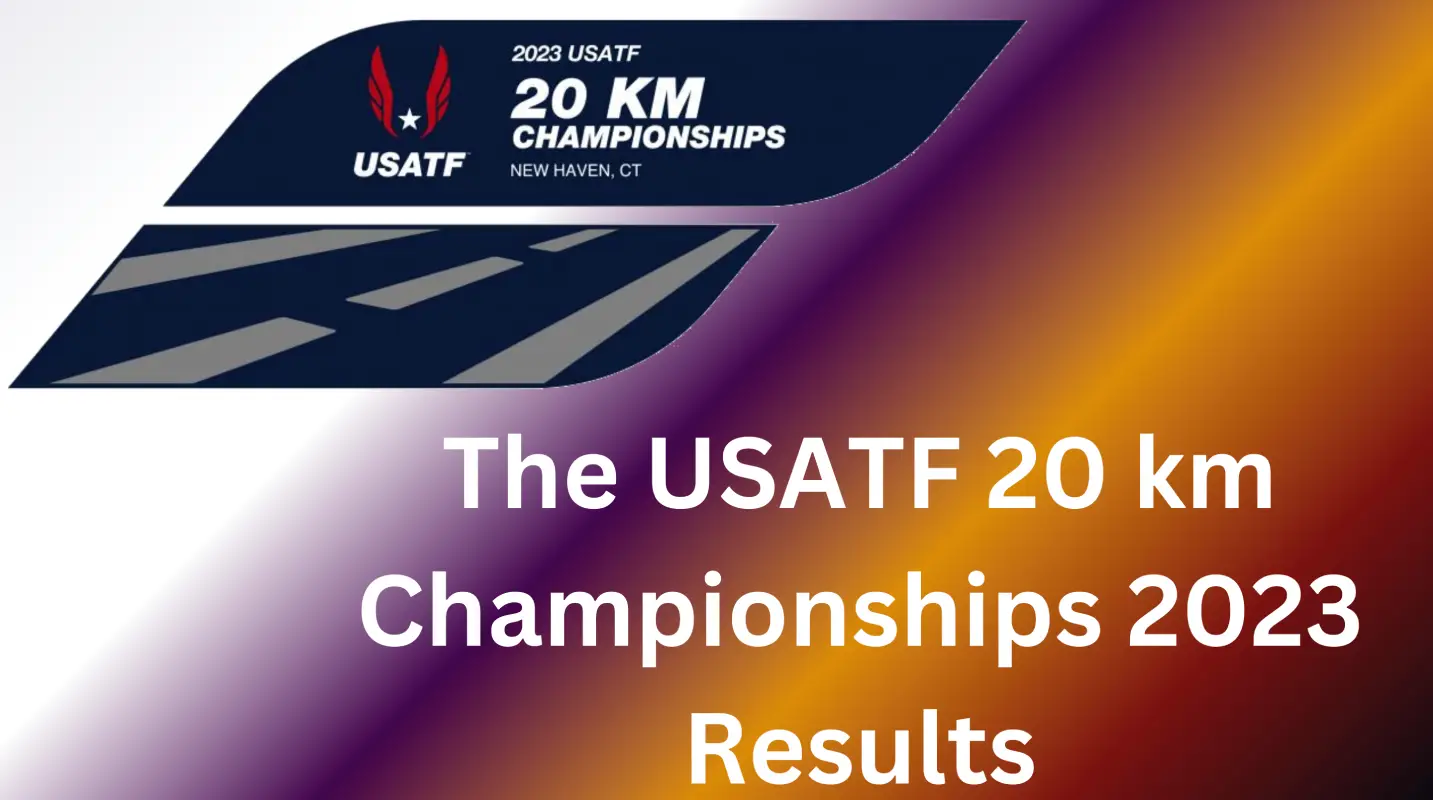 (Sept. 4) — Clayton Young edged out Conner Mantz in the men's race, while Emily Sisson moved up one spot from her 2022 finish to claim victory on Monday at the USATF 20 km Championships 2023. Below you will find the top 20 latest USATF 20 km Championships 2023 results.
Emily Sisson vs Ednah Kurgat
In the women's race, Emily Sisson and Ednah Kurgat engaged in a thrilling contest before Sisson pulled ahead to win with a time of 1:06:09. She improved upon her second-place finish behind Keira D'Amato in the 2022 USATF 20 km Championships.
Kurgat, meanwhile, finished second with a time of 1:06:39, followed by 2023 BOLDERBoulder champion Emily Durgin in third place at 1:06:59. Tristin Van Ord finished fourth with a time of 1:07:22, and Annie Frisbie rounded out the top five with a time of 1:07:27. Molly Siedel clocked 1:09:04 for ninth place.
Read more: Latest track and field results: USATF 7 Mile Championships 2023 results
Meanwhile, Clayton Young bettered his eighth-place finish from last year to win the men's title at the USATF 20 km Championships 2023.
Defending champion Conner Mantz started strongly but was ultimately edged out in a tight finish by Young, who clocked in at 59:15, just one second ahead of Mantz's 59:16. Sam Chelanga, who finished third last year, maintained his position with a time of 59:26.
Daniel Mesfum and Futsum Zienasellassie completed the top five men with times of 59:32 and 59:36, respectively.
USATF 20 km Championships 2023 results
The top 20 women's results:
| Ranking | Name | City | State | Time |
| --- | --- | --- | --- | --- |
| 1 | Clayton Young | Provo | UT | 59:15 |
| 2 | Conner Mantz | Provo | UT | 59:16 |
| 3 | Sam Chelanga | Colorado Springs | CO | 59:26 |
| 4 | Daniel Mesfum | Flagstaff | AZ | 59:32 |
| 5 | Futsum Zienasellassie | Flagstaff | AZ | 59:36 |
| 6 | Leonard Korir | Colorado Springs | CO | 59:45 |
| 7 | Andrew Colley | Blowing Rock | NC | 59:47 |
| 8 | Biya Simbassa | Flagstaff | AZ | 1:00:54 |
| 9 | John Dressel | Concord | MA | 1:01:18 |
| 10 | Jacob Thomson | Flagstaff | AZ | 1:01:36 |
| 11 | Jared Ward | Mapleton | UT | 1:02:09 |
| 12 | Eduardo Garcia | Greenville | SC | 1:02:27 |
| 13 | Connor Winter | Boulder | CO | 1:02:30 |
| 14 | Benjamin Payne | Colorado Springs | CO | 1:02:35 |
| 15 | Jonas Hampton | Medford | MA | 1:02:58 |
| 16 | Adam Sjolund | – | – | 1:03:01 |
| 17 | Zachary Hine | East Palo Alto | CA | 1:03:02 |
| 18 | Stan Linton | Memphis | TN | 1:03:10 |
| 19 | Ben Decker | Boston | MA | 1:03:44 |
| 20 | Wiley Turner | Issaquah | WA | 1:03:46 |
The top 20 women's results:
| Ranking | Name | City | State | Time |
| --- | --- | --- | --- | --- |
| 1 | Emily Sisson | Phoenix | AZ | 1:06:09 |
| 2 | Ednah Kurgat | Colorado Springs | CO | 1:06:39 |
| 3 | Emily Durgin | Flagstaff | AZ | 1:06:59 |
| 4 | Tristin Van Ord | Blowing Rock | NC | 1:07:22 |
| 5 | Annie Frisbie | Hopkins | MN | 1:07:27 |
| 6 | Dakotah Lindwurm | Hopkins | MN | 1:07:42 |
| 7 | Kellyn Taylor | Flagstaff | AZ | 1:08:04 |
| 8 | Desiree Linden | Charlevoix | MI | 1:08:46 |
| 9 | Molly Siedel | – | – | 1:09:04 |
| 10 | Amanda Vestri | St Augustine | FL | 1:09:12 |
| 11 | Emma Grace Hurley | Atlanta | GA | 1:10:07 |
| 12 | Molly Bookmyer | Columbus | OH | 1:10:55 |
| 13 | Aliphine Tuliamuk | Flagstaff | AZ | 1:11:41 |
| 14 | Brittany Feivor | Broomfield | CO | 1:11:56 |
| 15 | Kidan Kidane | New Haven | CT | 1:13:19 |
| 16 | Caroline Williams | – | – | 1:13:24 |
| 17 | Bridget Belyeu | Newnan | GA | 1:14:37 |
| 18 | Jacqueline Gaughan | Boston | MA | 1:14:40 |
| 19 | Breanna Sieracki | Burnsville | MN | 1:15:02 |
| 20 | Melissa Reed | Los Altos | NY | 1:15:15 |