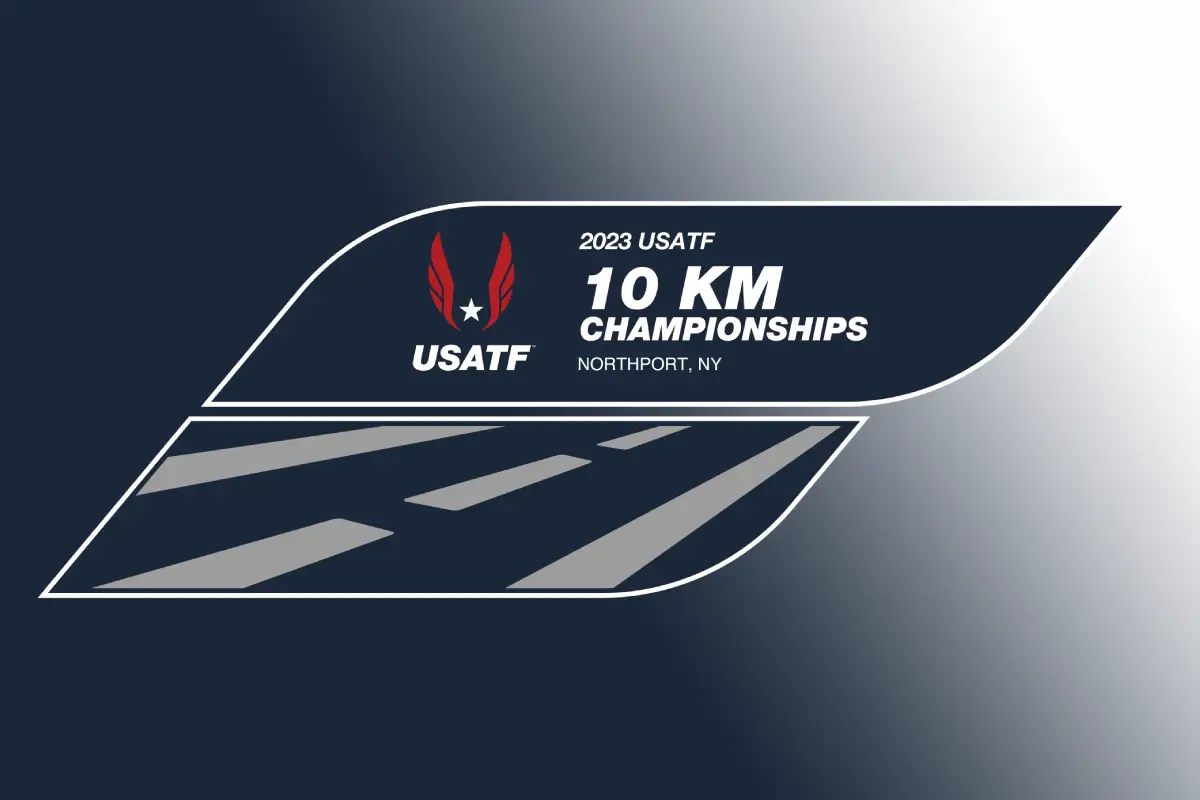 NORTHPORT, New York (Sept. 22) – Leonard Korir and Ednah Kurgat, leaders in the USATF Running Circuit standings, are set to compete in the USATF 10 km Championships this Saturday. The event, hosted by the Great Cow Harbor 10K, is the eleventh stop on the 2023 USATF Running Circuit, and you can watch live streaming coverage on USATF.TV +PLUS.
Where to watch the 2023 Great Cow Harbor 10K Run USATF 10K National Championship?
The 2023 Great Cow Harbor 10K Run, a highly anticipated national 10K race, is also serving as the 2023 USATF 10K National Championship and is broadcasting live on Saturday. Accurate and LIVE results are available at elitefeats.com.
The USATF.TV broadcasting coverage and after-race on-demand videos will only be available for USATF.TV +PLUS subscribers, but it is not too late to subscribe for an affordable subscription. Click to subscribe here.
Leonard Korir looks to build on USATF circuit lead
Four-time Running Circuit overall champion Leonard Korir currently leads the standings with 63 points. He aims to improve on his second-place finish from last year's event.
This season, Korir won the USATF 25 km Championship and placed second in both the USATF Half Marathon and 15 km Championships.
Read more: Tigst Assefa returns to the 2023 BMW Berlin Marathon
Ednah Kurgat's Strong Season
In the women's race, Ednah Kurgat leads the USATF Running Circuit with 52 points. She aims to extend her lead and secure a win, following her second-place finish at the recent USATF 20 km Championships. Kurgat also won the USATF Cross Country title earlier this year.
Notable Challengers
Korir's most formidable opponent is Clayton Young, who sits third in the overall standings. Young has won the USATF 8 km and 20 km Championships this season.
In the women's race, Weini Kelati and Emma Hurley are expected to provide stiff competition for Kurgat. Kelati recently placed eighth in the 5000m at the Nike Prefontaine Classic.
Prize Money and Scoring
The USATF 10 km Championships will award a total of $41,000 in prize money. Scoring is set at 15 points for first place, 12 for second, 10 for third, and so on. The points will contribute to the overall USATF Running Circuit standings.
The USATF 10 km Championships in Northport will serve as a pivotal event for both Korir and Kurgat as they seek to solidify their leads in the USATF Running Circuit with only two races left in the season.