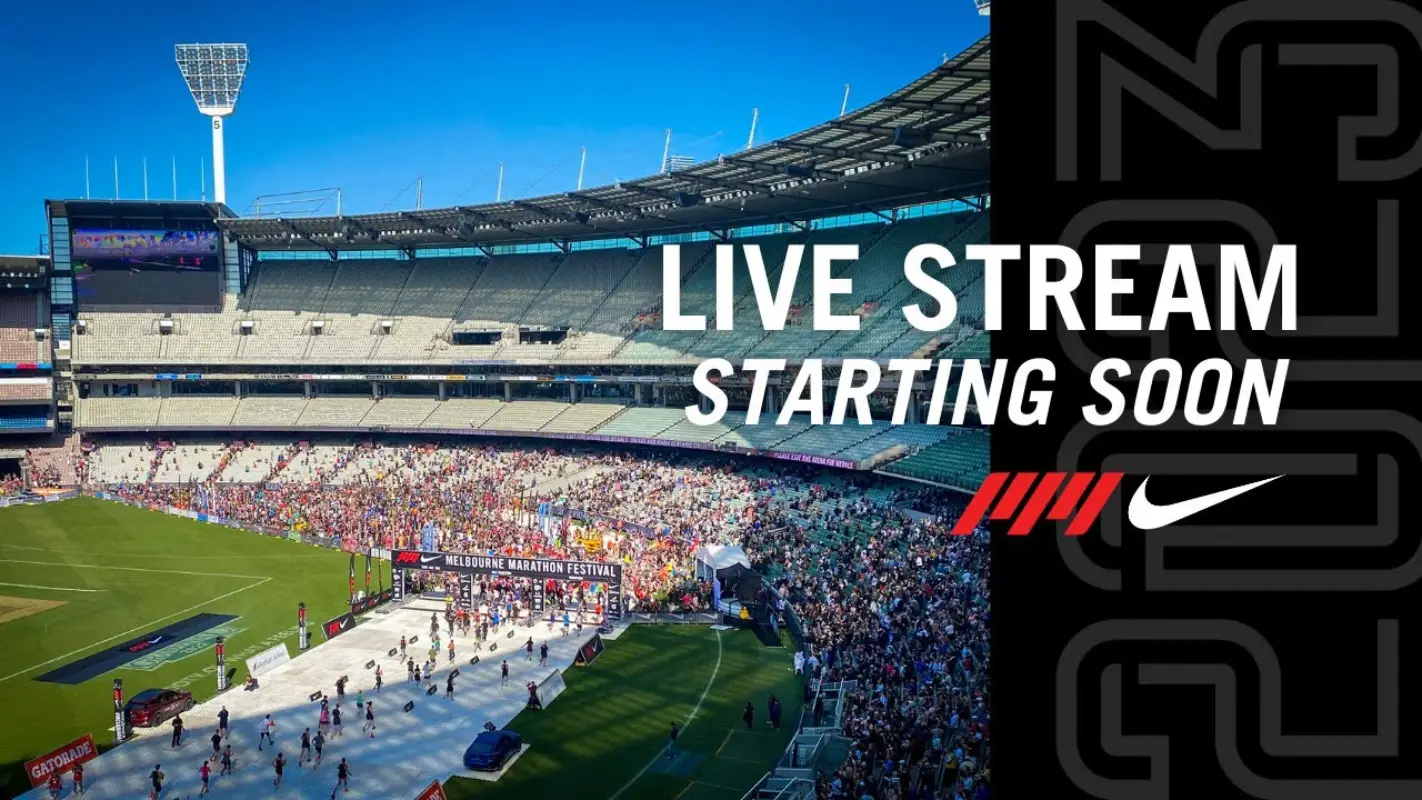 MELBOURNE, Australia (Oct. 14) — You can watch the 2023 Nike Melbourne Marathon Festival live on the Nike Melbourne Marathon Festival YouTube Channel on Sunday 15 October in Australia. Fans in the United States can watch live at 3:30 p.m. ET (Saturday evening), while results and race recaps will be available after the event.
Read more: Bank of America Chicago Marathon Money Prize
SUNDAY 15 OCTOBER, 2023 – Times in Australian Time Zone
Start location: Batman Avenue, approximately 150m North of Rod Laver Arena.
42.195km Nike Melbourne Marathon / 7:00am, Sunday 15 Oct
10km Run / 7:30am, Sunday 15 Oct
42.195km Nike Wheelchair Marathon / 7:55am, Sunday 15 Oct
21.1km Nike Half Marathon / 8:00am, Sunday 15 Oct
5km Run / 11:30am, Sunday 15 Oct
3km Walk / 11:45am, Sunday 15 Oct
Watch the 2023 Nike Melbourne Marathon Festival
The exciting schedule begins with the Nike Melbourne Marathon at 7:00 a.m. local time before the remaining schedule, which includes the 10km Run at 7:30 a.m., the Nike Wheelchair Marathon at 7:55 a.m. and the Nike Half Marathon at 8:00 a.m., follow on the busy day.
For those who are unable to watch the live YouTube stream, you can follow the live results and updates via multisportaustralia.com.au. Live results will be here:  Nike Marathon || Nike Half Marathon || SriLankan Airlines 10km ||  180 Nutrition Good Sport 5km || Nike Wheelchair Marathon. For the latest from the leaderboard updates, click here –where you track several milestone mark, including the 5K, 10K and Half-Marathon splits for each runner.
Searching for more ways to follow here favorite runner? Well, you can click here to track the runners as they cover the course.