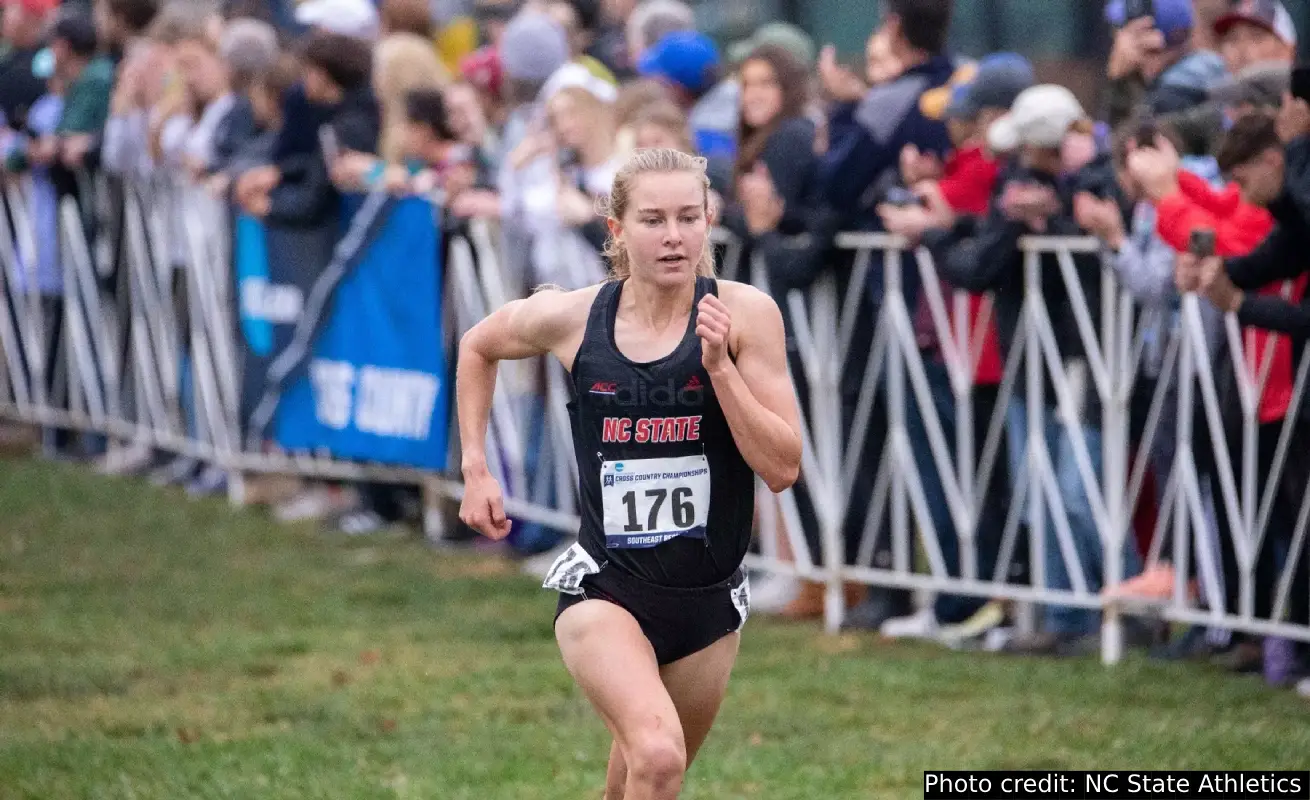 The ACC Cross Country Championships 2023 will take place on Friday, Oct. 27, in Tallahassee, Florida, and you can watch a live broadcast of the event on the ACC Network. Live results and updates are also available via FlashResults, so fans without live video coverage access will still have the chance to follow the action.
Where to Watch and Follow ACC Cross Country Championships 2023?
The first event on Friday at Apalachee Regional Park will be the men's 8,000m race, and the action gets underway at 8:40 a.m. ET. Following that race is the women's 6,000m race at 9:30 a.m. ET, and the host, Florida State University, is looking forward to what is expected to be a pair of thrilling encounters.
Read Also: When is the 2023 SEC Cross Country Championships, and how to watch live?
Last season, Wake Forest men and NC State women won the respective conference titles, and they will both try to defend their crowns on Friday.
On the women's side, NC State enters as the No. 2 ranked team in the country, and the Wolfpack will be looking to bounce back from a surprise defeat at the 2023 Nuttycombe Invitational in Madison, Wisconsin, earlier this month.
Going up against the seven-time defending national champion are No. 8 Notre Dame, No. 10 Virginia, No. 28 Syracuse, and No. 30 Duke.
Defending national champion Katelyn Tuohy leads the watch for NC State and she will be aiming to build on her season debut in the women's 6k championship at the Nuttycombe Invitational. Tuohy will be supported by Kelsey Chmiel, and Leah Stephens.
On the men's side, meanwhile, defending champion Wake Forest heads into the ACC Cross Country Championships 2023 as the No. 20 ranked team in the nation.
No. 4 Syracuse headlines the quintet that is aiming to take down the champions, with No. 11 North Carolina, No. 14 Notre Dame, and No. 16 Virginia also featuring among the ranked programs.
Syracuse is the team to watch, and the Orange are seeking their first conference title since 2019.