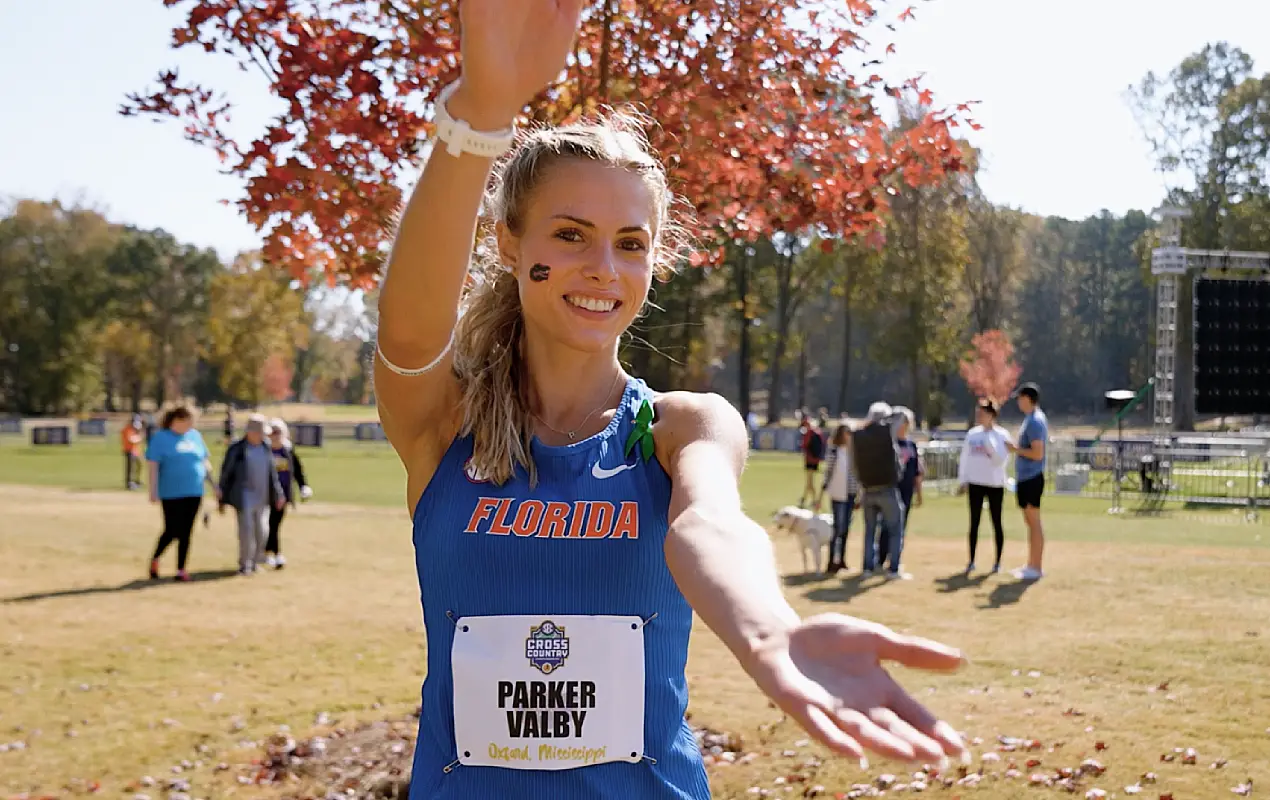 New York — The Southeastern Conference (SEC) has announced its Athletes of the Week for Week 7 of the 2023 cross country season, with standout performances from Arkansas and Alabama leading the pack.
Men's Runner of the Week: Ben Shearer, Arkansas
Ben Shearer of Arkansas delivered a strong finish in the Virginia Pre-Nationals, clocking a time of 22:55.0. The redshirt sophomore from The Woodlands, Texas, led Arkansas to a team victory with 35 points, defeating No. 17 Tennessee (89) and No. 10 Virginia (112) among a field of 23 teams.
Read more: Parker Valby named USTFCCCA NCAA Division I Women's Athlete of the Week
Shearer's time ranks as the second-best in regular-season meets among SEC runners over the past 15 seasons.
Women's Co-Runner of the Week: Parker Valby, Florida
Parker Valby, a redshirt junior from Tampa, Florida, set a new Wisconsin course record with a time of 19:17.2 at the Nuttycombe Wisconsin Invitational.
Valby's performance also propelled the No. 9 Gators to a fifth-place finish at the meet, recording victories over No. 4 Notre Dame, No. 8 Washington, and No. 10 Colorado.
Women's Co-Runner of the Week: Hilda Olemomoi, Alabama
Hilda Olemomoi of Alabama clocked the fastest 6K time across the SEC last weekend at 18:56.9. The sophomore from Kenya secured her first individual title of the season, helping Alabama sweep both team and individual titles at the Crimson Classic.
Men's Freshman of the Week: Dean Casey, Tennessee
Dean Casey made his Tennessee debut at the XC23 Pre-Nationals, finishing eighth overall with a time of 23:25.9. The freshman from New Orleans helped Tennessee secure a second-place team finish.
Read more: Results of the US finishers: B.A.A. 10K; Emily Sisson and Diego Estrada top the list
Women's Freshman of the Week: Doris Lemngole, Alabama
Doris Lemngole of Alabama finished just two-tenths of a second behind teammate Hilda Olemomoi at the Crimson Classic, clocking a time of 18:57.1. The freshman from Kenya contributed to Alabama's program sweep.
---
For more information, visit SEC Sports.