KINGSTON – In a significant move within the world of athletics, Elaine Thompson-Herah, the celebrated Olympic double-double sprint champion, has joined the ranks of the Elite Performance Track Club.
This elite training group already boasts the presence of Shelly-Ann Fraser-Pryce, a two-time Olympic champion in the 100m, but according to reports from the club, the two world-class sprinters will not be training together.
Read: Elaine Thompson-Herah runs 10.92 season-best at Gala dei Castelli 2023
Thompson-Herah, who is setting her sights on an unprecedented third consecutive Olympic triumph in both the 100m and 200m events at the upcoming Paris 2024 Games, was initially said to be reuniting with her former training partner, Fraser-Pryce.
However, further developments indicate that the country's two fastest women, although sharing the same coach, will not train at the same venue or at the same time.
Reynaldo Walcott, who guided Fraser-Pryce to the world title in 2022, will also hold the coaching reins for Thompson-Herah.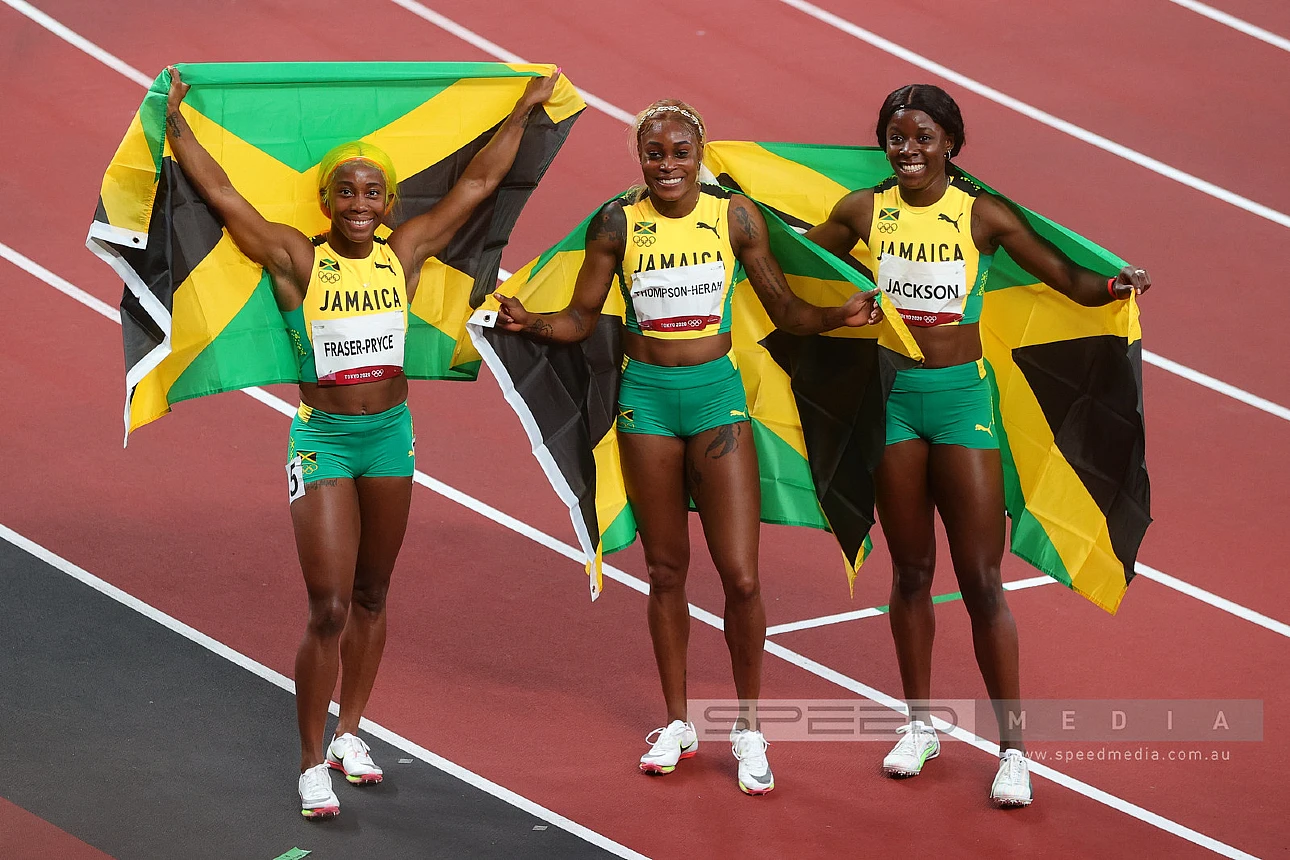 This major development in Thompson-Herah's career was announced by her representatives at Andi Sports Management earlier this week.
The move comes on the heels of Thompson-Herah's recent split from interim coach Shanikie Osbourne, a decision that stirred considerable attention after the fleeting successful relationship between the two in the summer.
The 31-year-old, who holds the title of the fastest woman alive following her blistering 10.54 seconds, set in 2021, has expressed her heartfelt thanks to her supporters.
Read: Thompson-Herah flashes to 10.54, as Jamaica sweeps Prefontaine Classic top spots
Their backing has been a constant during her recent, widely-discussed departure from Osbourne's coaching group.
In a statement released by Andi Sports Management, the excitement surrounding this new chapter in Thompson-Herah's career was palpable:
"Andi Sports Management is delighted to announce a significant development in the professional journey of world-renowned sprinter Elaine Thompson-Herah. Going forward, Mrs. Thompson-Herah will be under the guidance of coach Reynaldo Walcott of Elite Performance Track Club," the release said.
"In expressing her gratitude, Elaine Thompson-Herah extends heartfelt thanks to her fans and well-wishes for the overwhelming love and support they have showered upon her during this transitional period.
"The outpouring of encouragement has been a source of inspiration for Elaine, reinforcing the profound connection she shares with her global fan base."
The announcement added: "Amidst this transition, Mrs. Thompson-Herah remains as dedicated as ever to her craft, demonstrating an unequivocal focus on the path ahead.
"Her commitment to excellence is unwavering and she is resolute in her pursuit of the double Olympic titles she so triumphantly earned."