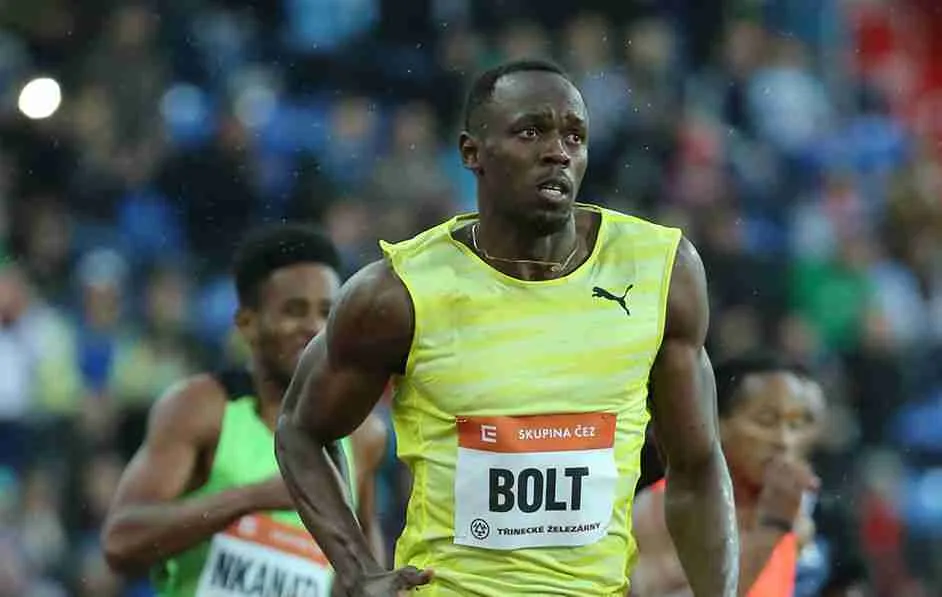 GEORGE TOWN, CAYMAN ISLANDS – Usain Bolt says he's in pretty good shape and is targeting a sub-10 seconds performance in his season opener at the Cayman Invitational on Saturday (14).
The Jamaican sprinter had a minor setback during the early parts of his preparations but is now back to full strength, and the world record holder has pencilled in a time of 9.91 seconds for his season debut.
"Last time around I was just getting back from injury, this time, I am in much better shape," Bolt said on Friday.
"I am training good, everything is smooth and I am excited to compete tomorrow," he added.
The six-time Olympic champion revealed that he's excited about getting back to competing, but admits that he's feeling a little nervous about the first race of the term.
"I'm excited as always, a little bit nervous, as always in my first race, but as I said, I'm in much better shape," he said.
"I am happy with where I am, my coach is happy also, so it's just to go out there and execute now and take it race by race leading up to the Olympics."
Asked about the time he's predicting for Saturday, Bolt said: "I don't know what to expect. Most of my friends have bet on how fast I am going to run.
He continued: "I have 9.91, so we will see how that goes, the fastest time is 9.86, so we will see how it works out tomorrow."
Should Bolt stop the clock at 9.91, he would equal the current world-leading time of Femi Ogunode of Qatar, and the big man plans to go out hard to test his fitness.
"I am going out there to run hard," he said. "I need to see where I'm in the season, what I need to work on.
"It's all about execution, and just push myself to see what I need to do, and what I need to work on."
The 29-year-old will take on fellow countryman and training partner Kemar Bailey-Cole, Kemar Hyman of the Cayman Islands, as well as St. Kitts and Nevis' Jason Rodgers and Jamaica's Jason Young, and Bolt said he will be mindful of all his competitors.
"I really don't fear people," the sprint legend said. "I can't say I fear people.
"I respect every athlete the same, as long as you are in the lane beside me, I show the utmost respect."
Meanwhile, Bolt was quick to squash suggestions about him planning to retire at the end of the season, but admits that this summer's Games in Brazil will be his last Olympics.
"This is not going to be my last season, this is going to be my last Olympics," he commented.