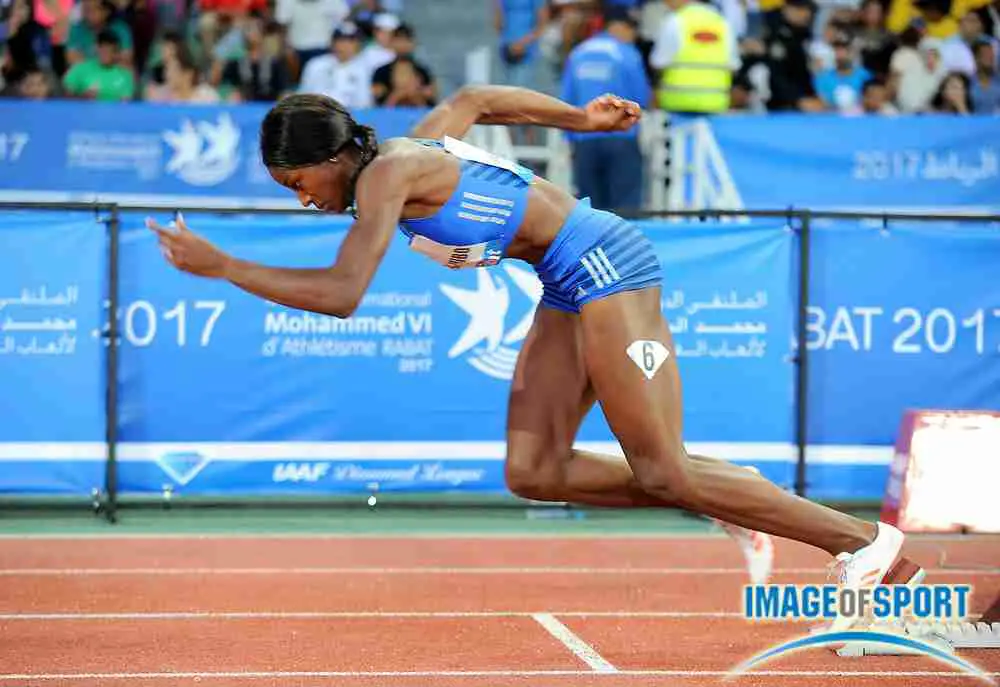 Olympic 400m champion Shaunae Miller-Uibo will open her 2021 season at Sunday's American Track League #2 meeting at Randal Tyson Track Center in Fayetteville, AR.
Miller-Uibo, who ran sparingly during the 2020 season because of the coronavirus pandemic, will make her season debut in the women's 200m in Fayetteville, and she is looking forward to getting her campaign underway.
Expect A World-Leading Time?
Her previous indoor appearance was eight-years ago when she ran 23.26 seconds at a meet in Blacksburg, Virginia. She owns an outdoor personal best of 21.74.
The 26-year-old Bahamian, it is understood, has been showing good signs in practice and is expected to go much faster than her current indoor personal best. She may very well improve the current world lead of 22.90 by USA's Tamara Clark.
Will Ryan Crouser Break Shot Put WR Again? – Watch Track League #2
Miller-Uibo is a two-time world 400m silver medalist and is the reigning Olympic champion, following her fruitful run at the 2016 Games in Rio de Janeiro, Brazil.
At Sunday's American Track League #2 meeting, the second in the series, Miller-Uibo will face American 400m hurdler Shamier Little, who owns an indoor best of 23.48.
Caitland Smith of USA and Kristina Knott of the Philippines will also step into the starting blocks.
Trinidad and Tobago's 2017 world outdoor bronze medalist Jereem Richards leads the list of entrance in the men's 200m.
Richards will start in heat two and will race against American Rodney Rows and Chidi Okezie of Nigeria.
The first heat will include Americans Tony McQuay and Vernon Norwood against Trinidadian Deon Lendore, the 2016 Olympic 400m bronze medalist.