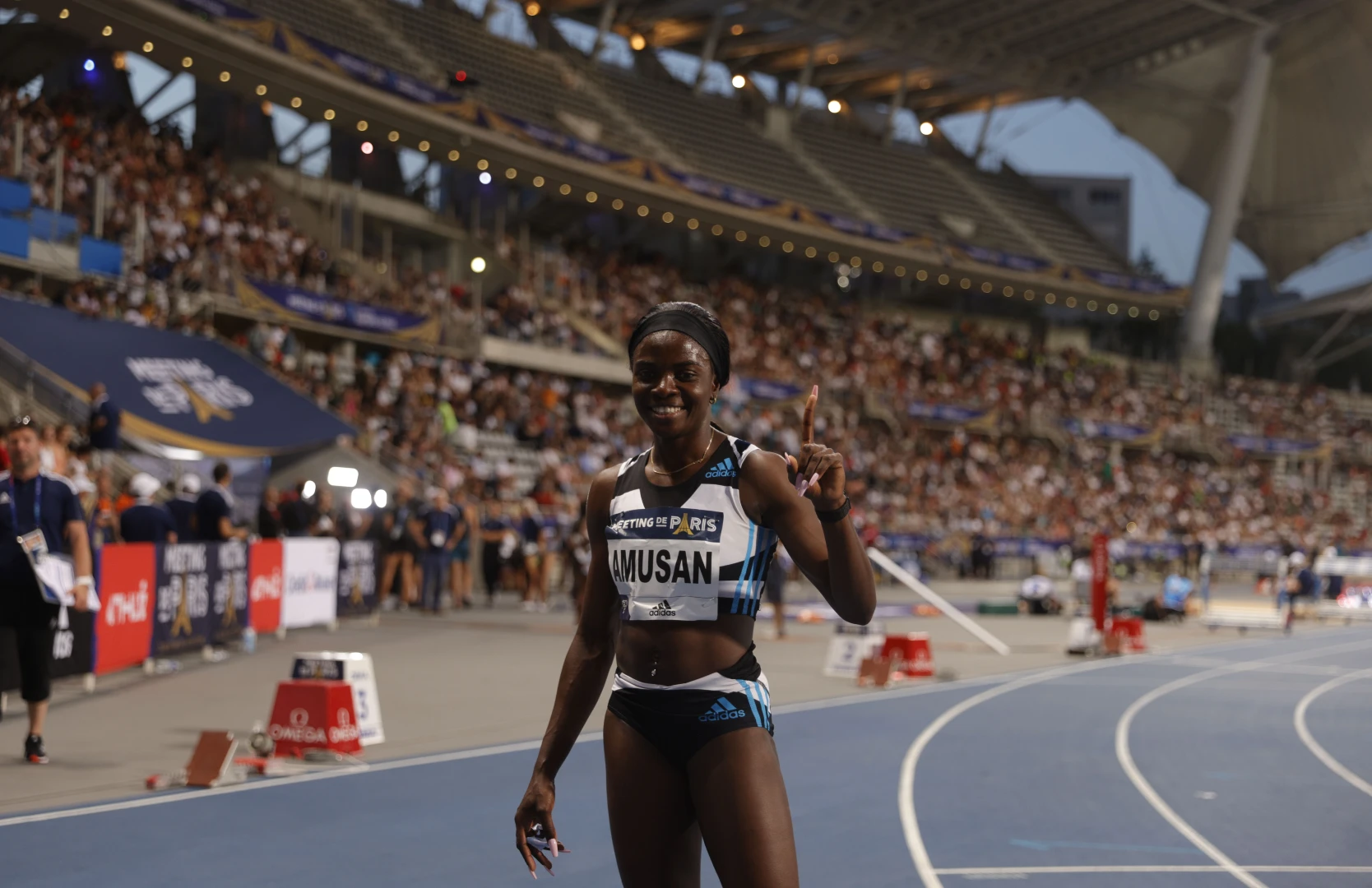 World 100m hurdles record-holder Tobi Amusan has recently found herself in a challenging situation as she revealed an alleged anti-doping rule violation. Amusan, who electrified the world by setting the world record with a remarkable time of 12.12 seconds at the World Athletics Championships in Oregon last summer, took to Instagram to share her current predicament.
In her Instagram post, the 26-year-old disclosed that the Athletics Integrity Unit (AIU) had charged her with an alleged rule violation pertaining to three missed tests within a span of 12 months.
– Read more: Video highlights: Tobi Amusan runs 12.34s to win at Silesia Diamond League meet
However, she remains determined to fight against these charges and expects her case to be decided by a tribunal of three arbitrators before the upcoming World Championships, scheduled to commence next month.
The Nigerian wrote: "Today, the Athletics Integrity Unit (AIU) has charged me with an alleged rule violation for having three (3) missed tests in 12 months. I intend to fight this charge and will have my case decided by a tribunal of 3 arbitrators before the start of next month's World Championships.
"I am a clean athlete and I am regularly; (maybe more than the usual) tested by the AIU – I was tested within days of my 'missed test.' I have FAITH that this will be resolved in my favor and that I will be competing at the World Championships in August.
"In the meantime, I ask that the media respect my privacy, while I address these allegations in my upcoming arbitration," the post on Instagram concludes.
According to the Anti-Doping Rules of World Athletics, if an athlete fails to provide accurate whereabouts information on three occasions, the prescribed penalty is a two-year period of ineligibility.
However, this sanction can be reduced to a minimum of one year, depending on the level of responsibility attributed to the athlete. The World Athletics Championships take place from 19-27 August in Budapest, Hungary.
Tobi Amusan, who clocked a wind-aided 12.06 (w+2.5) to win the gold medal in the final of the world track and field championships in Oregon, last summer, is the second-fastest runner in the women's 100m hurdles this season at 12.34secs, behind the Olympic champion Jasmine Camacho-Quinn (12.31secs).