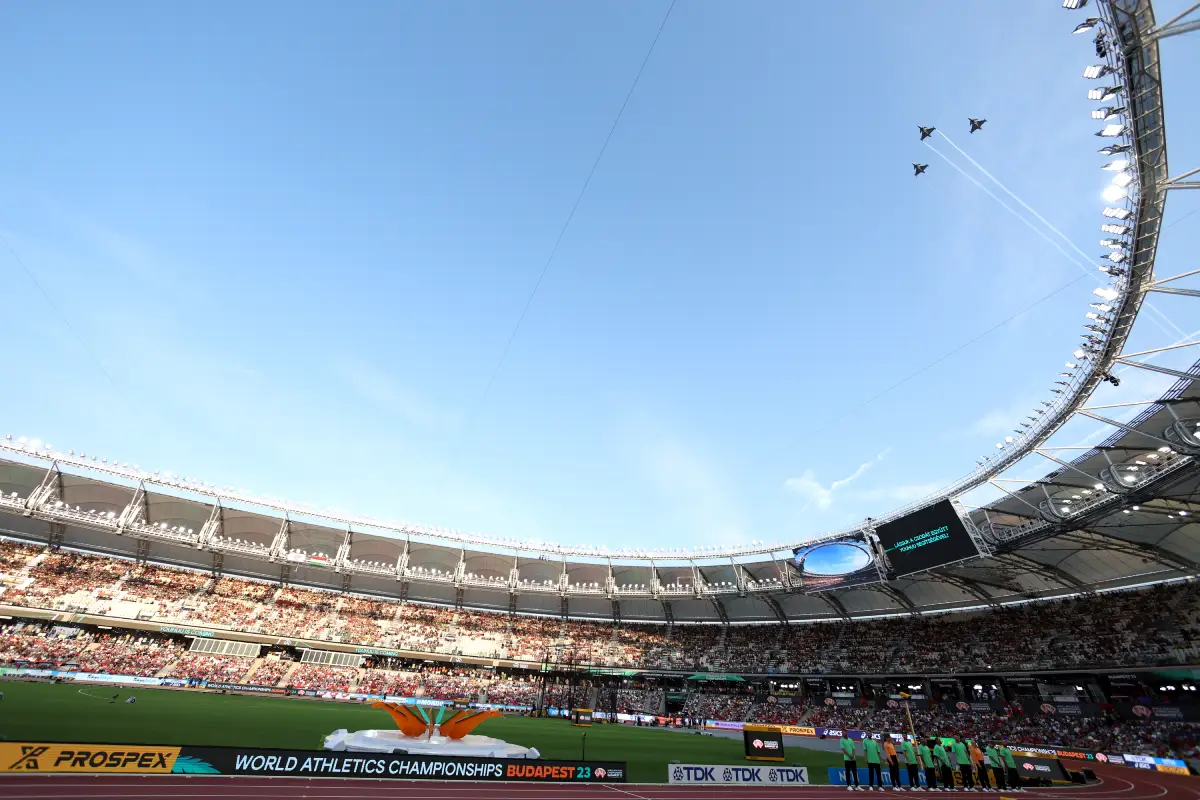 As the World Athletics Championships 2023 progresses, Day 7 is set to offer a series of electrifying events that athletics enthusiasts won't want to miss. For viewers in the United States, the day starts bright and early with the live streaming and TV broadcast kicking off at 4:05 a.m. ET on USA Network and Peacock TV, featuring the multi-event challenge of the men's Decathlon.
Just minutes after the Decathlon begins, field event enthusiasts will have the men's Javelin Throw at 4:10 a.m. ET to look forward to, closely followed by the High Jump at 4:20 a.m. ET. Both events will determine which athletes advance to the final showdowns in their respective categories.
As daylight unfolds, the evening session is poised to be a highlight of the championships. Four finals are scheduled, with significant attention on the women's 200m.
– Read more: Fast time in the men's 800m semifinals: World Athletics Championships 2023
The race is expected to be a nail-biter, with Shericka Jackson aiming to defend her title against formidable competitors like Sha'Carri Richardson and Gabby Thomas. Can Jackson keep the crown, or will an American sprinter take the top spot?
On the men's side, anticipation builds around Noah Lyles, who is vying for his third consecutive world title in the 200m. The competition will undoubtedly be fierce, with challengers aiming to dethrone the champion.
But that's not all for Day 7. The women's Triple Jump final is scheduled for 1:38 p.m. ET, followed by the women's Javelin Throw final at 2:20 p.m. ET. Both events promise to be competitive and could offer surprising outcomes.
Relay fans, take note: the semifinals for the women's and men's 4x100m relays are on the agenda, showcasing a blend of speed and coordination from the world's top sprinting teams.
With American stars Sha'Carri Richardson and Noah Lyles in the spotlight, the question remains: can they both secure another win in their respective events? Only time will tell.
For the World Championships 2023 live results and updates, bookmark this page and keep checking back with the links below.
World Athletics Championships 2023 Day 7 Schedule, Startlists, Live Results
World Championships Day 7 – Evening Schedule and
For more track and field news, results and report, please continue to visit our homepage