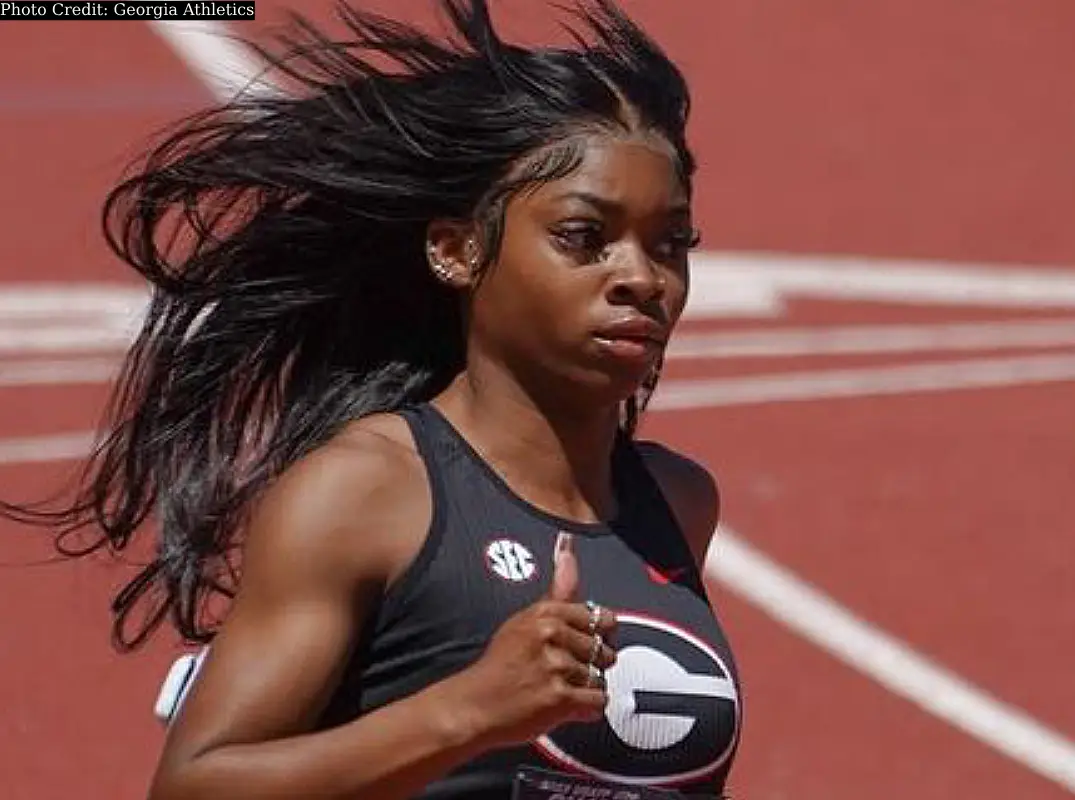 MAYAGÜEZ, Puerto Rico, (August 4) — Americans Kaila Jackson and Camryn Dickson and Jamaica's Alana Reid led the qualifiers for the women's 100 meters final at the Pan American U20 Championships 2023 track and field event, which commenced on Friday at the Jose A. Figueroa Freire Stadium in Mayagüez, Puerto Rico.
Jackson, a standout from the University of Georgia during the collegiate season, emerged as the fastest qualifier for the final.
She clocked 11.47 seconds (-0.9 m/s) to secure victory in the second heat of the preliminary races, outpacing Frances Colon Vazquez of Puerto Rico, who ran 11.85 seconds to claim second place and a spot in the final.
Read more: Day 1: 2023 Pan American U20 Championships, live results, starts, schedule
Dickson, representing Texas A&M, clocked 11.75 secs (-0.9 m/s) to win the first heat, advancing to the final with the day's second-fastest time. The 19-year-old comfortably outstripped Khristel Martindale of Barbados, who ran 12.19 seconds to secure second place.
Jamaica's top junior track and field sprinter, Alana Reid, entered the 2023 Pan American U20 Championships as the pre-race favorite to win the gold medal, having clocked 10.92 seconds earlier this season. She won the third heat of the women's 100m with a time of 11.96 seconds, despite a strong -2.6 m/s headwind.
Reid, a dominant performer at U20 athletics championships this season, led home Vanessa Sena dos Santos of Brazil, who finished second with a time of 12.04 seconds.
Emily Martin of Canada and Asharria Ulett of Jamaica, who would also love to make the podium at the Pan Am U20, also advanced to the final, posting times of 11.99 seconds and 12.14 seconds, respectively, to qualify for the medal race.
Jackson, the reigning USATF U20 Championships champion, has clocked as fast as 11.04 seconds this season, the fourth-fastest time in her age group for the year.
The women's 100m final at the 2023 Pan American U20 Athletics Championships in Eugene, last month, is scheduled for Friday evening at 7:15 p.m. ET.
The competition continues later today with a schedule that includes 11 finals in the evening session, which will start at 5:00 p.m. ET with the men's Shot Put and also includes the women's Long Jump and the men's Pole Vault.
Pan American U20 Championships 2023 track and field event – Women's 100m Event Result
Heat 1 (-0.9 m/s)
Camryn Dickson (United States) – 11.75 – Q
Khristel Martindale (Barbados) – 12.19 – Q
Paula Daruich Velit (Peru) – 12.26
Maria Ulysse (Canada) – 12.27
DNS Reneisha Andrews (Trinidad and Tobago)
DNS Liranyi Alonso Tejada (Dominican Republic)
Heat 2 (-0.9 m/s)
Kaila Jackson (United States) – 11.47 – Q
Frances Colon Vazquez (Puerto Rico) – 11.85 – Q
Emily Martin (Canada) – 11.99 – q
Asharria Ulett (Jamaica) – 12.14 – q
Anaika Louis (Haiti) – 12.73
DNS Kenyatta Grate (British Virgin Islands)
Heat 3 (-2.6 m/s)
Alana Reid (Jamaica) – 11.96 – Q
Vanessa Sena dos Santos (Brazil) – 12.04 – Q
Itzia Mejia Garcia (Mexico) – 12.15
DNS. Tijuanique Morton (Saint Kitts and Nevis)
DNS. Karina Franceschi Rivera (Puerto Rico)
Please note that the times are in seconds and the "Q" or "q" denotes whether the athlete has qualified for the next round. "DNS" stands for "Did Not Start".
Click here for more results.