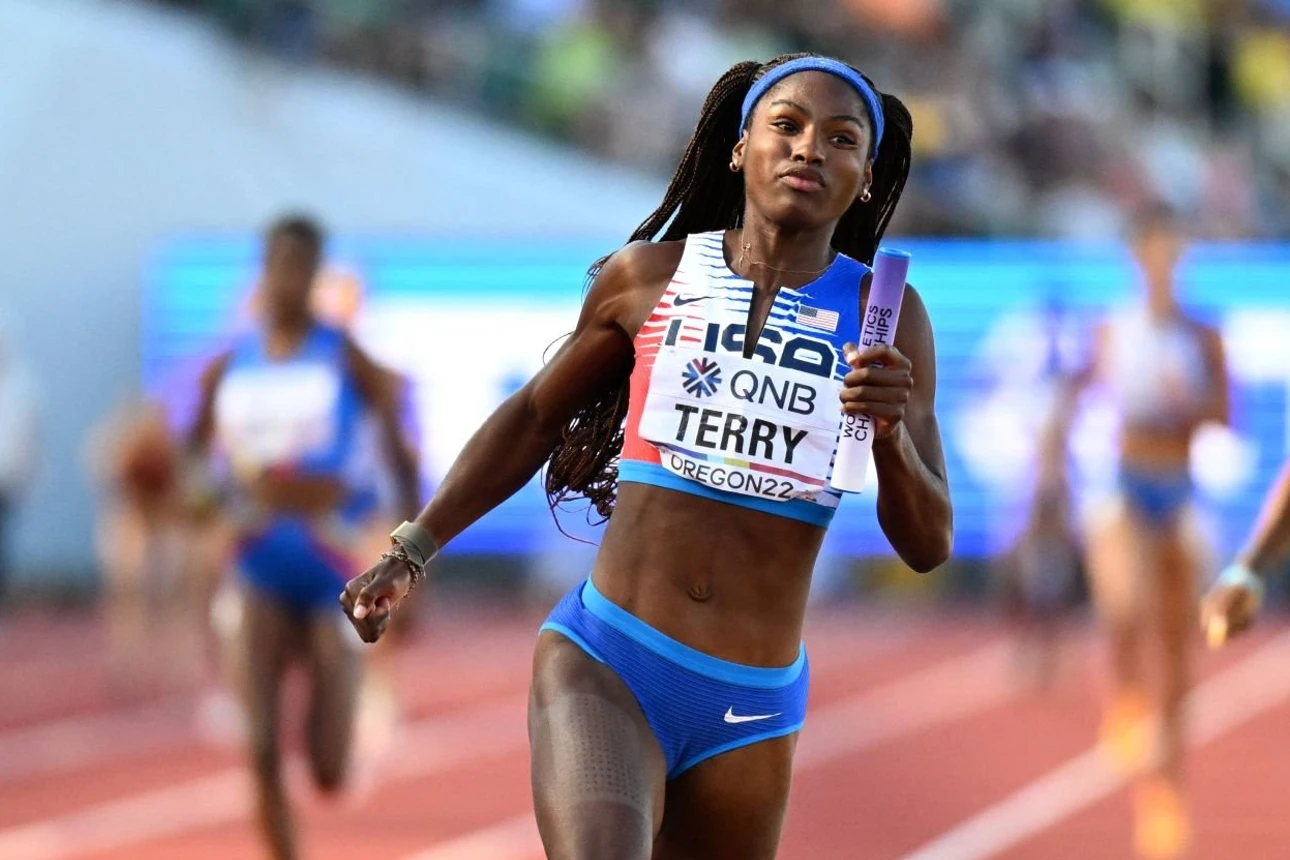 BUDAPEST, Hungary (August 25) – On Day 7 of the World Athletics Championships in Budapest, the heats for the women's 4x100m relay are set to take center stage. The defending champions from the USA and the formidable Jamaican team are the main attractions in the two-heat semifinals.
Jamaica Favorite To Win Semifinal One
In the first semifinal, Jamaica, the Olympic champions and last year's silver medalists, enter with a season's best of 42.80. While they are capable of even faster times, the team will be without Shericka Jackson, who is slated for the 200m final later.
Read more: Day 7: How to watch World Athletics Championships 2023 – schedule, startlists, live results
However, they will likely feature the talents of 100m bronze medalist Shelly-Ann Fraser-Pryce and Elaine Thompson-Herah. Joining them in this heat are teams from Great Britain, Germany, France, and Switzerland, all vying for a spot in the final.
USA Should Progress Easily In Semifinal Two
The USA, the defending champions, will take their position in lane six for the second semifinal of the women's 4x100m relay.
Notably absent from their lineup will be 100m champion Sha'Carri Richardson, who, like Jackson from Jamaica, is set to compete in the women's 200m final.
Other teams in this heat include the Netherlands, Brazil, Poland, Nigeria, and the Ivory Coast.
Start list for the women's 4x100m relay semifinal heats:
Heat 1 – 25 August 2023, 2:00 p.m. ET
Lane 2: Jamaica – National Record: 41.02, Season Best: 42.80
Lane 3: France – National Record: 41.78, Season Best: 43.39
Lane 4: Switzerland – National Record: 42.05, Season Best: 43.22
Lane 5: Great Britain & NI – National Record: 41.55, Season Best: 42.59
Lane 6: Australia – National Record: 42.99, Season Best: 43.25
Lane 7: Germany – National Record: 41.37, Season Best: 43.24
Lane 8: Trinidad and Tobago – National Record: 42.03, Season Best: 43.43
Lane 9: Spain – National Record: 42.58, Season Best: 42.99
Heat 2 – 25 August 2023, 2:09 p.m. ET
Lane 1: Hungary – National Record: 43.49, Season Best: 43.49
Lane 2: Brazil – National Record: 42.29, Season Best: 43.47
Lane 3: Netherlands – National Record: 42.04, Season Best: 42.38
Lane 4: Italy – National Record: 42.71, Season Best: 43.83
Lane 5: Poland – National Record: 42.61, Season Best: 42.97
Lane 6: United States – National Record: 40.82, Season Best: 41.75
Lane 7: Nigeria – National Record: 42.10, Season Best: 45.88
Lane 8: Côte d'Ivoire – National Record: 42.23, Season Best: 42.23
Lane 9: Cuba – National Record: 42.89, Season Best: 43.17
Check out the live updates here