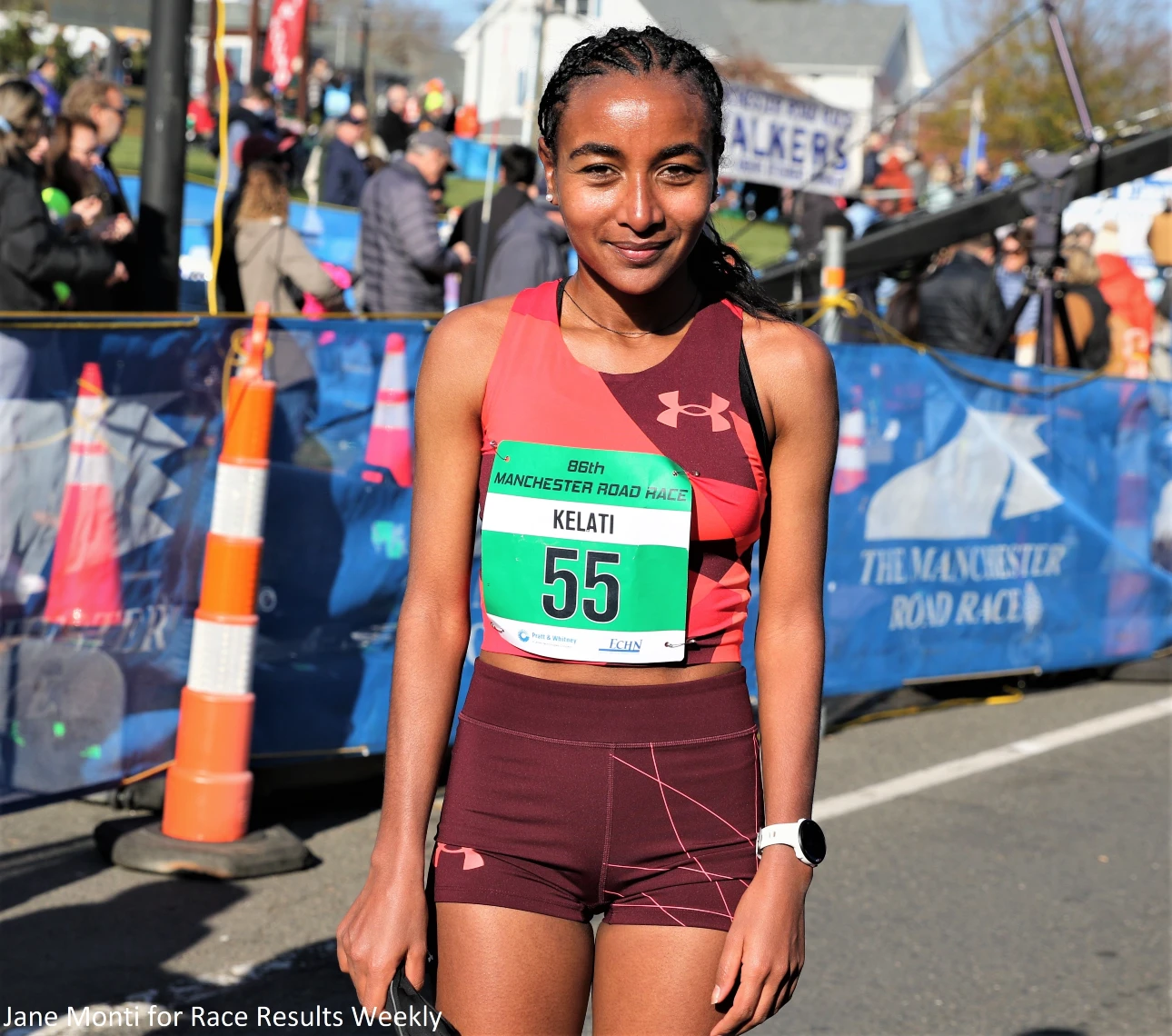 NEW YORK (Nov. 04) — Weini Kelati is on the cusp of a historic achievement at the USATF 5 km Road Championships this Saturday morning in New York City, as she aims for a third consecutive title. The 2023 Abbott Dash to the Finish Line 5k event, which is the culmination of the 2023 USATF Running Circuit, will see top athletes from across the nation vying for supremacy on the streets of the Big Apple.
Where to watch the 2023 Abbott Dash to the Finish Line 5k?
Fans can catch the live action for free on USATF.TV starting at 8:20 a.m. ET, with the men's race kicking off at 8:30 a.m. ET followed by the women's race at 8:35 a.m. ET. Live results will be available in the NYRR Racing App and at liveresults.nyrr.org during the event. Official results will also be posted on results.nyrr.org after the race.
Read more: Abbott Chicago 5K results; Keira D'Amato runs 15:51
Kelati, a dominant force in long-distance running, has had a remarkable season, including a win at the USATF 10 km Championships and a strong showing at the USATF Outdoor Championships. Her consistent performance positions her as the favorite going into the weekend's race.
Emma Grace Hurley, another standout athlete, is poised to claim her first circuit victory following a series of impressive finishes throughout the year.
Keira D'Amato and Annie Rodenfels are also among the top contenders, with both athletes having demonstrated that they are capable of winning championships races.
Read more: Weini Kelati, Abdihamid Nur win Abbott Dash – USATF 5K titles 
The men's field is equally competitive, with Woody Kincaid leading the pack. Kincaid's impressive track record, including a victory in the 10,000m at the USATF Outdoor Championships and a commendable performance at the World Outdoor Championships, makes him a strong contender.
For further details and post-race coverage, including on-demand race videos, results, and interviews, stay tuned to RunnerSpace.com. Join the conversation on Twitter with the hashtag #USARC.
The USATF Running Circuit, presented by Toyota, has been a staple in the American distance running scene since 1995, providing over $7 million to U.S. distance runners.
With a total of $60,000 in prize money on the line at the USATF 5 km Road Championships, the stakes are high, and the excitement is palpable.
Information by Scott Bush / USATF
2023 Abbott Dash to the Finish Line 5k Schedule
| TIME | EVENT |
| --- | --- |
| 8:12 a.m.. | Youth Girls Start |
| 8:18 a.m. | Youth Boys Start |
| 8:30 a.m. | Pro Men Start |
| 8:35 a.m. | Pro Women Start |
| 8:40 a.m. | Handcycle, Pushrim, and Wheelchair Start |
| 8:45 a.m. | General Runners Start |