In the world of marathon running, the Bank of America Chicago Marathon holds a prestigious position. This world-class running event is set to return to the streets of Chicago on Sunday, October 8, 2023.
This year, the reigning champion, Ruth Chepngetich, is set to defend her title against a formidable lineup that includes the London Marathon winner, Sifan Hassan, and the US marathon record-holder, Emily Sisson. Read more: The 2022 Bank of America Chicago Marathon results
Ruth Chepngetich: Aiming for a 3rd wins at the Bank of America Chicago Marathon
Chepngetich's victory in the previous year's Bank of America Chicago Marathon was nothing short of a spectacular marathon performance. She clocked in at 2:14:18, a time that was just 14 seconds shy of the marathon record, making it the second-fastest women's marathon performance in history.
The Kenyan world champion of 2019 is gearing up for her third consecutive victory in Chicago on October 8. She first tasted victory in the US city in 2021, with a time of 2:22:31. This year, she's aiming to surpass her personal best.
"I plan to defend my title and improve my timing," Chepngetich declared confidently. "In the world of racing, there is no better marathon competition than the Bank of America Chicago Marathon."
Sifan Hassan: From the Track to the Marathon
However, achieving this goal won't be a walk in the park. She'll have to outperform the double Olympic gold medallist from the Netherlands, Sifan Hassan. Hassan made her marathon debut in London in April, where despite pausing to stretch twice, she managed to close a 25-second gap and clinch the win, setting a national marathon record of 2:18:33.
Read Also: RRW Report: Sifan Hassan and Kelvin Kiptum dominate 2023 London Marathon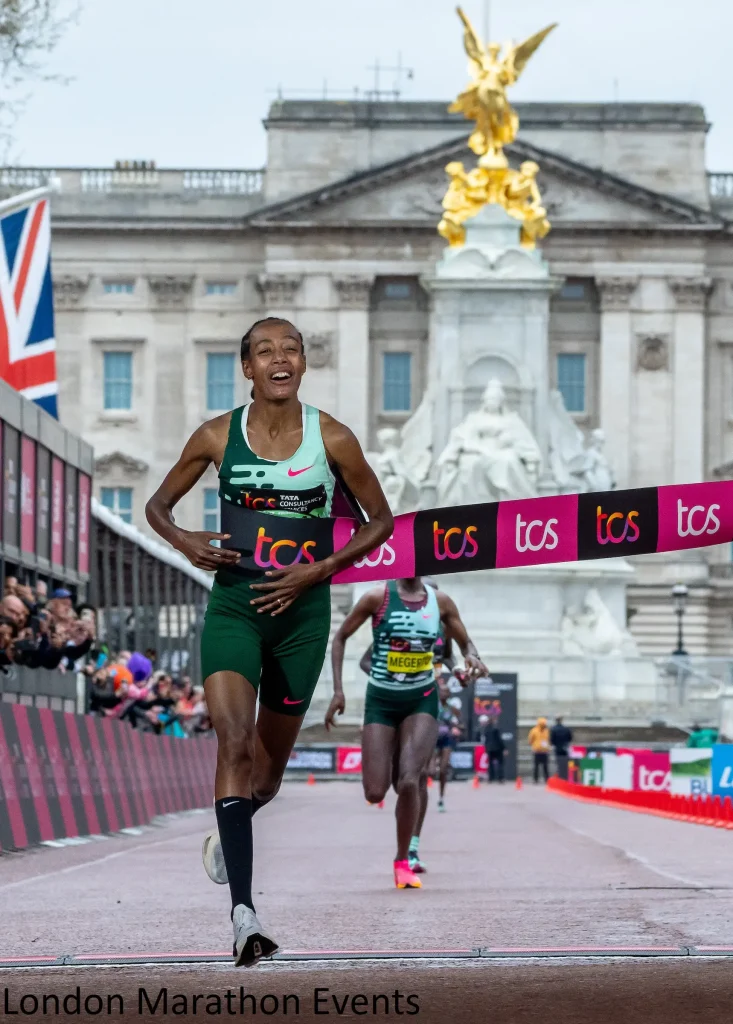 Hassan also has her sights set on the track at the World Athletics Championships Budapest 23, less than six weeks before she returns to the roads to race in the Bank of America Chicago Marathon.
"At the moment, my focus is on the World Championships in Budapest, so my marathon preparation will be very short. But, as most people know, I like to be challenged," Hassan said. "I will see how my body responds and how my mind handles it.
"The good thing is that I have the experience from London so I'm looking forward to the Bank of America Chicago Marathon, to see what the marathon can teach me this time."
Emily Sisson: Focused on the Marathon
In contrast, Sisson will be skipping the track season to concentrate on her marathon preparation for the Bank of America Chicago Marathon. Last year's runner-up, she finished with a time of 2:18:29, shattering the US marathon record by 43 seconds.
Sisson, who also holds the US record in the half marathon, believes that the strong marathon competition at the Bank of America Chicago Marathon will raise her chances of running even faster this year. Read more: National title and pending USA Half-Marathon record for Emily Sisson: 1:07:11: RRW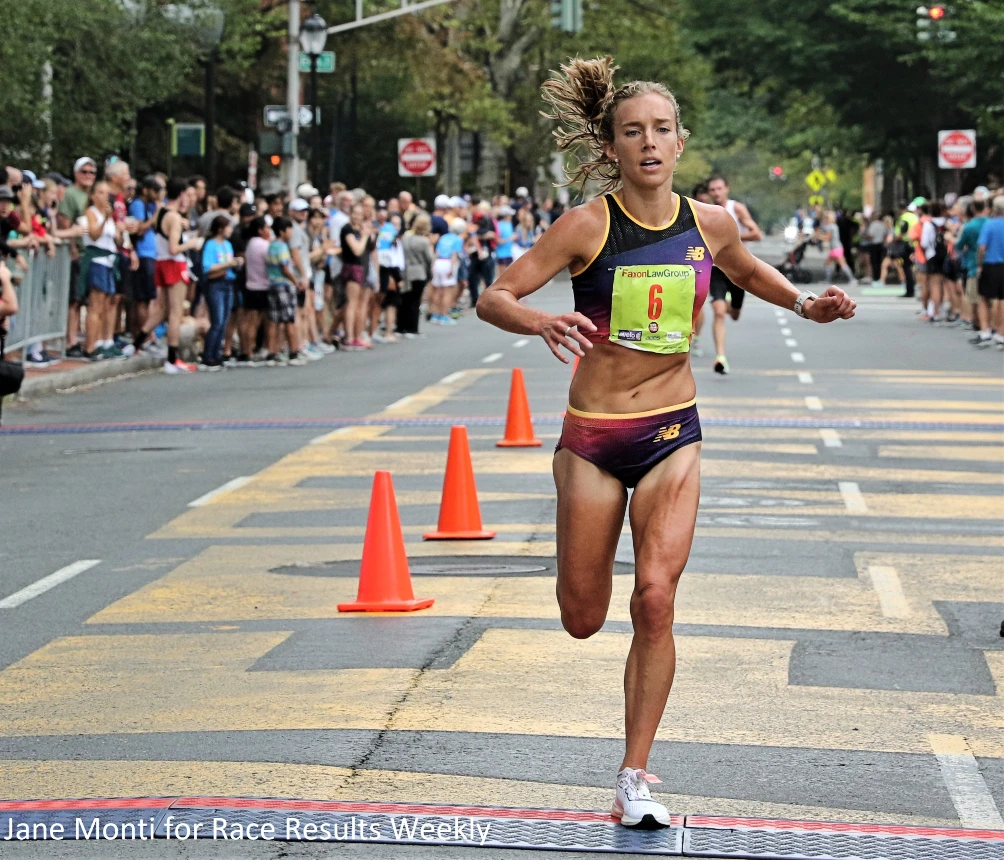 "I am really looking forward to coming back for another great race in October. The Bank of America Chicago Marathon is where I set the American marathon record last year," Sisson said.
A Rich History of Marathon Competition in Chicago
Chicago has a rich history of hosting thrilling matchups that culminate in exhilarating finishes at the Bank of America Chicago Marathon. In 1985, an intense contest between Olympic champion Joan Benoit Samuelson and then world marathon record-holder Ingrid Kristiansen saw Benoit Samuelson outlast her Norwegian competitor and set a US record.
In 2002, British world champion Paula Radcliffe defeated Kenya's Catherine "The Great" Ndbera and shattered Ndbera's world record. In 2017, three-time Olympic gold medallist Tirunesh Dibaba overcame rising star and future world record-holder Brigid Kosgei.
Previous Matchups: A Look at the Competition
Chepngetich and Hassan have previously competed against each other in the 2018 Copenhagen Half Marathon, where Hassan broke the European record with 1:05:15 in her first serious attempt at the distance. Chepngetich finished fifth with 1:07:02.
Whereas Sisson and Chepngetich have faced each other once at last year's Bank of America Chicago Marathon, Hassan and Sisson have raced against each other four times, in the 5000m and 10,000m, with Hassan leading 4-0.
For more information about the event please visit the official race website