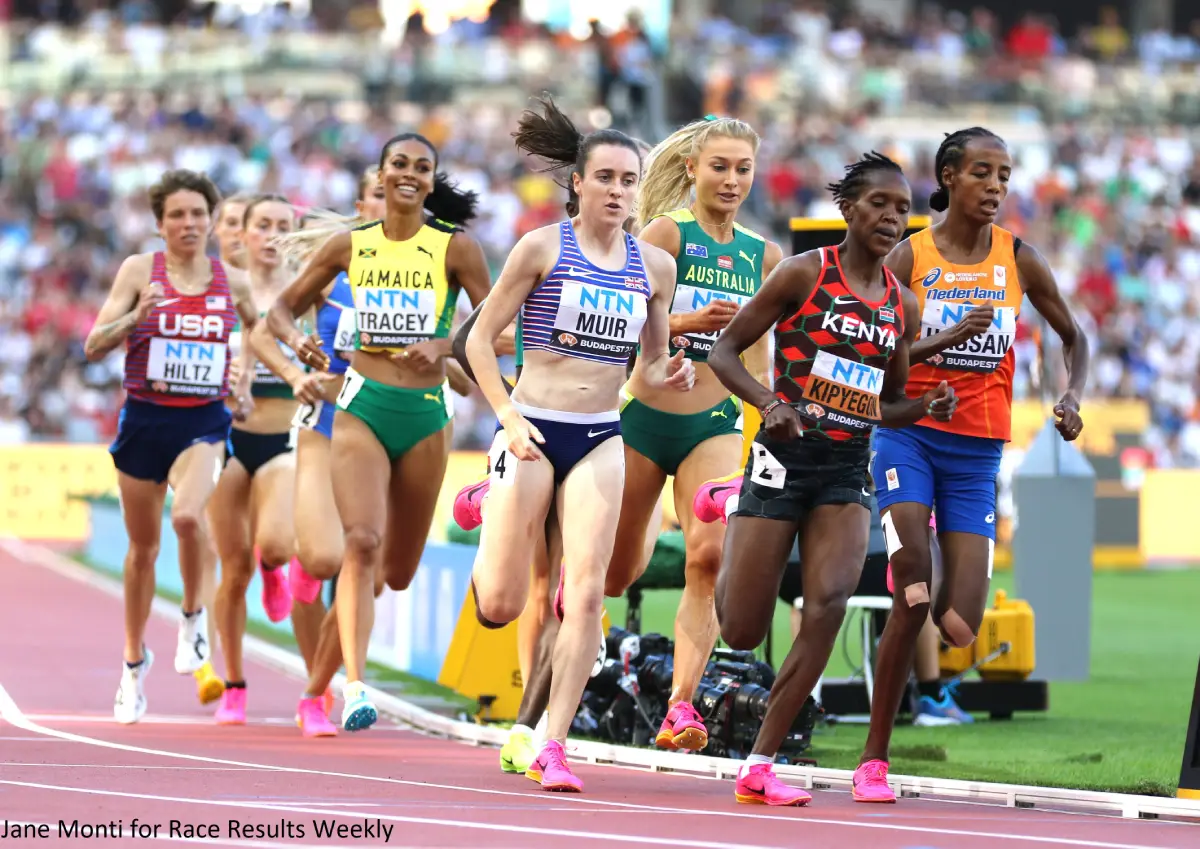 BUDAPEST, Hungary (August 21) – Faith Kipyegon, the reigning world record holder, is set to face a formidable women's 1500m final field at the 2023 World Athletics Championships in Budapest. With her sights set on two gold medals this championship, Tuesday's race is her first hurdle. Among the competitors lining up alongside her are notable names such as Sifan Hassan, Laura Muir, Diribe Welteji, and Birke Haylom.
Kipyegon's journey through the preliminary rounds has been nothing short of impressive. The Kenyan star aims to replicate her success from the 2022 World Championships in Oregon. At 29, she holds the world record at 3:49.11. While she aspires to match that pace in Budapest, her eyes are firmly on the gold.
Read more: Day 4 2023 World Athletics Championships live stream, results, schedule, startlists
Sifan Hassan of the Netherlands, who had an unfortunate tumble in the 10,000m final's closing moments, is anticipated to be Kipyegon's fiercest competitor. With the mishap fresh in her memory, Hassan will be doubly cautious and determined to secure a podium finish.
The women's 1500m final isn't short of talent. Other athletes to watch include Ethiopians Diribe Welteji and Birke Haylom, Britain's Laura Muir, Australia's Jessica Hull, and Kenya's Nelly Chepchirchir.
Women's 1500m Final Start List:
Ciara Mageean (Ireland) PB: 3:56.63 SB: 3:58.28
Faith Kipyegon (Kenya) PB: 3:49.11 SB: 3:49.11
Jessica Hull (Australia) PB: 3:57.29 SB: 3:57.29
Birke Haylom (Ethiopia) PB: 3:54.93 SB: 3:54.93
Katie Snowden (Great Britain) PB: 3:56.72 SB: 3:56.72
Sifan Hassan (Netherlands) PB: 3:51.95 SB: 3:55.48
Cory Ann McGee (United States) PB: 4:00.34 SB: 4:00.61
Laura Muir (Great Britain) PB: 3:54.50 SB: 3:56.36
Nelly Chepchirchir (Kenya) PB: 3:58.96 SB: 3:58.96
Ludovica Cavalli (Italy) PB: 4:02.83 SB: 4:02.83
Melissa Courtney-Bryant (Great Britain) PB: 3:58.01 SB: 3:58.01
Diribe Welteji (Ethiopia) PB: 3:55.08 SB: 3:55.08