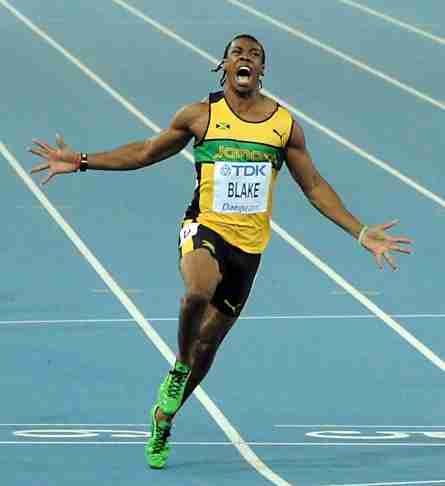 KINGSTON, Jamaica (Sporting Alert) — Shelly Ann Fraser-Pryce sounded the strongest of warnings ahead of the Olympic Games in London with a stunning 10.70 to win the 100m at the Jamaica Championships on Friday night.
The defending Olympic champion blasted home to win the race in a new personal best ahead of Veronica Campbell-Brown, who raced to the line in a seasonal best of 10.82, while Kerron Stewart was third in 10.94.
Sherone Simpson was fourth in 11.01.
Yohan Blake rocketed from the blocks and stunned Olympic champion and world record holder Usain Bolt to win the men's race in a new personal best of 9.75 seconds.
Bolt was second in 9.82, with Asafa Powell coming home third in 9.88 with Micheal Frater clocking 9.94 for fourth.
Leford Green won the men's 400m hurdles, but veteran Danny McFarlane missed the chance at representing his country at another Olympic Games.
Green delivered a big seasonal best of 48.88secs to take the event – improving his previous seasonal best mark of 50.53.
Josef Robertson was second in 49.53 with Roxroy Cato taking third in 49.65.
McFarlane, the 2004 silver medallist and a fourth place finisher in Beijing, four-years-ago, was fourth in 49.69.
The women's race saw reigning Olympic champion Melanie Walker winning in 54.77.
Kaleise Spencer was second in 55.04 with Nickiesha Wilson taking third in 55.50.