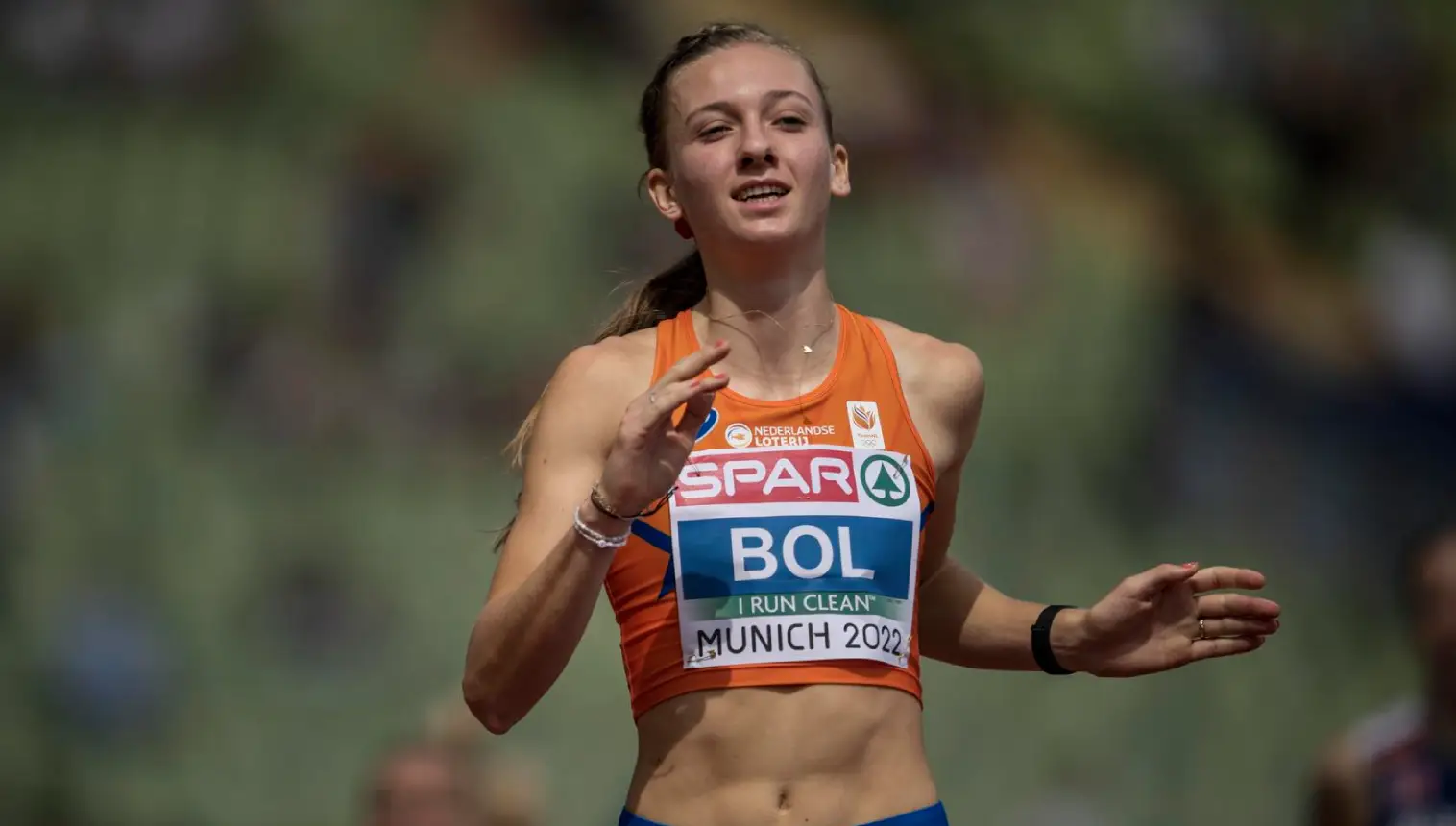 BUDAPEST, Hungary (August 21) – At the World Athletics Championships in Hungary's National Athletics Centre, Dutch sensation Femke Bol delivered a standout performance in the women's 400m hurdles heats. Clocking an impressive 53.39 seconds, Bol not only secured her heat victory but also rebounded from a prior setback, positioning herself as a top contender for gold.
Femke Bol rebounds after mixed 4x400m relay fall
Recovering from a fall in the mixed 4x400m relay final two days prior, Bol took control of her 400m hurdles heat from early and finishing with the day's fastest time.
The Dutch sensation, seen as a top contender for gold especially with the absence of world record holder Sydney McLaughlin-Levrone, took an early lead in her race and eased off before the finish, confidently securing her spot ahead of Ukraine's Viktoriya Tkachuk, who was a distant second in 55.05.
"I do not want to talk about what happened last Saturday," Bol told reporters.
Jamaicans Also Looked Good In Qualifier
Other notable performances in the women's 400m hurdles heats included Jamaicans Janieve Russell, the Commonwealth Games champion, and 2019 world bronze medalist Rushell Clayton, who registered times of 54.53 and 53.97 respectively to win heats two and one.
Bahrain's Kemi Adekoya set a new and impressive Asian record with a time of 53.56 seconds in the third heat to beat a quality field.
In the fifth and final heat, Great Britain's Jessie Knight clinched the top spot with a time of 54.27, setting the pace ahead of USA's former world silver medalist, Shamier Little, who finished in 54.40.
Additional qualifiers for the women's 400m hurdles semifinals include former world record holder and 2019 world champion, Dalilah Muhammad of the USA with a time of 54.21, her compatriot and 2016 World Junior champion Anna Cockrell clocking 54.68, and Jamaica's Andrenette Knight matching Muhammad's time of 54.21.
Here are the results for the Women's 400m Hurdles – Round 1
Heat 1 Result:
Rushell Clayton (JAM) – 53.97 – Qualified (Q)
Dalilah Muhammad (USA) – 54.21 – Qualified (Q)
Carolina Krafzik (GER) – 54.53 – Qualified (Q)
Viivi Lehikoinen (FIN) – 54.65 – Qualified (Q)
Rebecca Sartori (ITA) – 54.82 – Personal Best (PB)
Yasmin Giger (SUI) – 56.16
Janka Molnár (HUN) – 56.21
Portia Bing (NZL) – 1:06.97
Heat 2 Result:
Janieve Russell (JAM) – 54.53 – Qualified (Q)
Anna Cockrell (USA) – 54.68 – Qualified (Q)
Gianna Woodruff (PAN) – 55.31 – Qualified (Q)
Savannah Sutherland (CAN) – 55.85 – Qualified (Q)
Hanne Claes (BEL) – 56.25
Eleonora Marchiando (ITA) – 56.27
Robyn Brown (PHI) – 56.83
Eri Utsunomiya (JPN) – 57.76
Heat 3 Result:
Kemi Adekoya (BRN) – 53.56 – Qualified (Q) – Area Record (AR)
Andrenette Knight (JAM) – 54.21 – Qualified (Q)
Ayomide Folorunso (ITA) – 54.30 – Qualified (Q)
Cathelijn Peeters (NED) – 54.95 – Qualified (Q)
Zenéy Van Der Walt (RSA) – 55.21 – Personal Best (PB)
Zurian Hechavarría (CUB) – 56.43
Moa Granat (SWE) – 56.61
Lena Pressler (AUT) – 57.90
Heat 4 Result:
Femke Bol (NED) – 53.39 – Qualified (Q)
Viktoriya Tkachuk (UKR) – 55.05 – Qualified (Q)
Hanne Claes (BEL) – 55.13 – Qualified (Q)
Line Kloster (NOR) – 55.23 – Qualified (Q) – Personal Best (PB)
Eileen Demes (GER) – 55.29 – Personal Best (PB)
Sarah Carli (AUS) – 55.76
Fatoumata Binta Diallo (POR) – 56.03
Eri Utsunomiya (JPN) – 57.98
Yanique Haye-Smith (TKS) – 1:00.08
Heat 5 Result:
Jessie Knight (GBR) – 54.27 – Qualified (Q)
Shamier Little (USA) – 54.40 – Qualified (Q)
Anna Ryzhykova (UKR) – 54.70 – Qualified (Q)
Nikoleta Jíchová (CZE) – 55.10 – Qualified (Q)
Noura Ennadi (MAR) – 55.21 – Personal Best (PB)
Dimitra Gnafaki (GRE) – 56.18 – Season's Best (SB)
Brooke Overholt (CAN) – 56.20
Agata Zupin (SLO) – 57.62