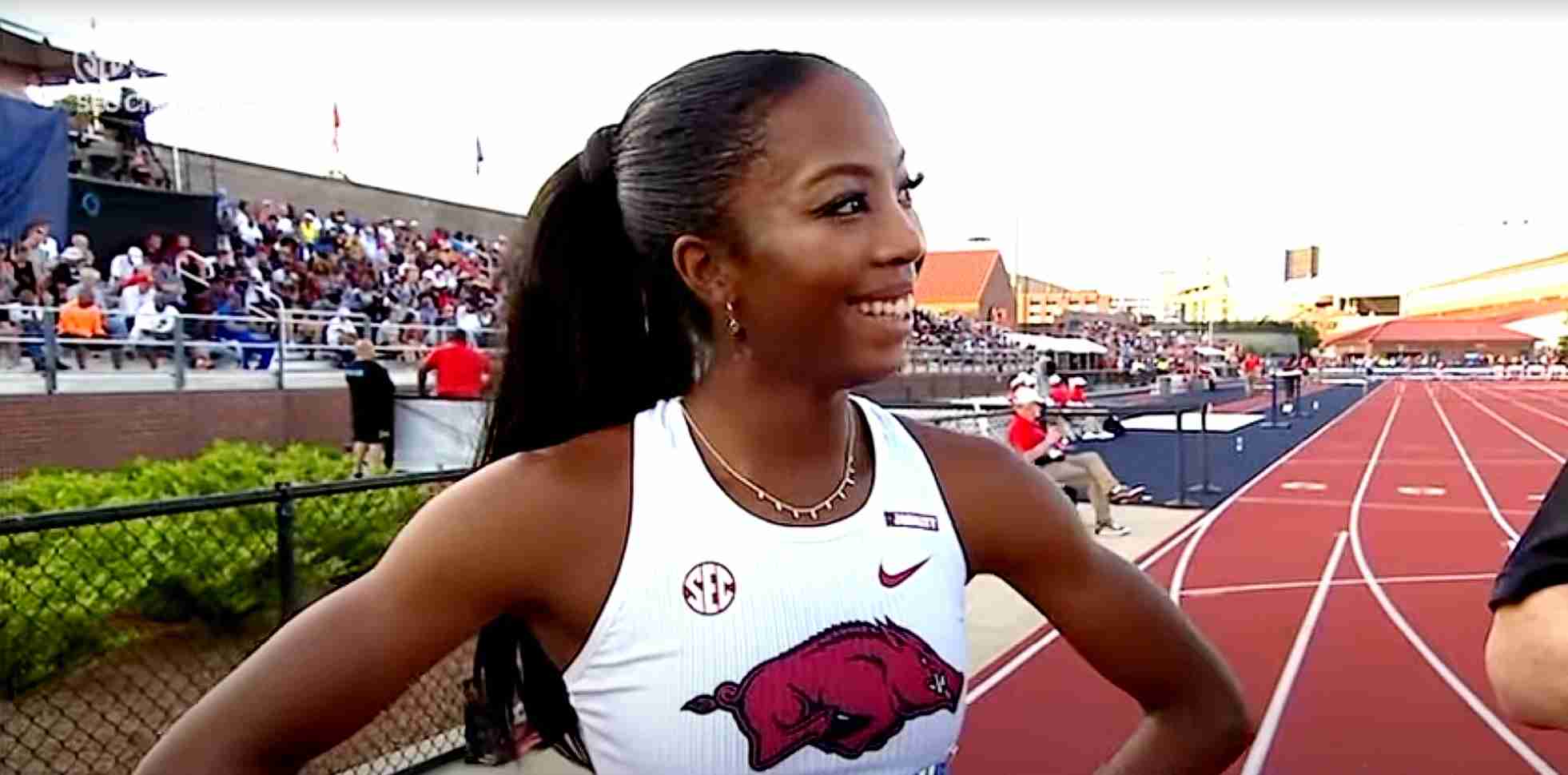 Albuquerque, New Mexico – Britton Wilson of Arkansas set a new collegiate and American record in the 400m race at the 2023 NCAA Indoor Championships on Saturday. Wilson clocked in at an astonishing 49.48 seconds, breaking the previous record of 50.15 seconds and becoming the second-fastest woman in history in the 400m indoors.
Talitha Diggs, the previous record holder, finished in second place with a time of 50.49 seconds. Rhasidat Adeleke of Texas, the winner of the first section, finishing in second place overall, clocking in at 50.45 seconds. – Read more: Day 2: How to watch the New Balance Nationals Indoor 2023?
Wilson's incredible performance makes her the second-fastest woman in history in the 400m indoors, behind only Femke Bol's world record of 49.26.
Meanwhile, the 400m win by the American and Arkansas star was just one of several impressive performances at the meet on Day 2 so far.
Sprinter sensation Julien Alfred of Texas set two new records in the sprints as she dominated her rivals to win the double for the Longhorns.
In the women's 60m dash, Alfred won the gold medal with a time of 6.94 seconds, beating her own previous record by 0.02 seconds from Friday during the semi-finals.
She returned about 40 minutes later to break Abby Steiner's 200m record of 22.09 secs, clocking another national record with a time of 22.01 secs to beat LSU's Favour Ofili, who ran 22.20 for the silver medal.