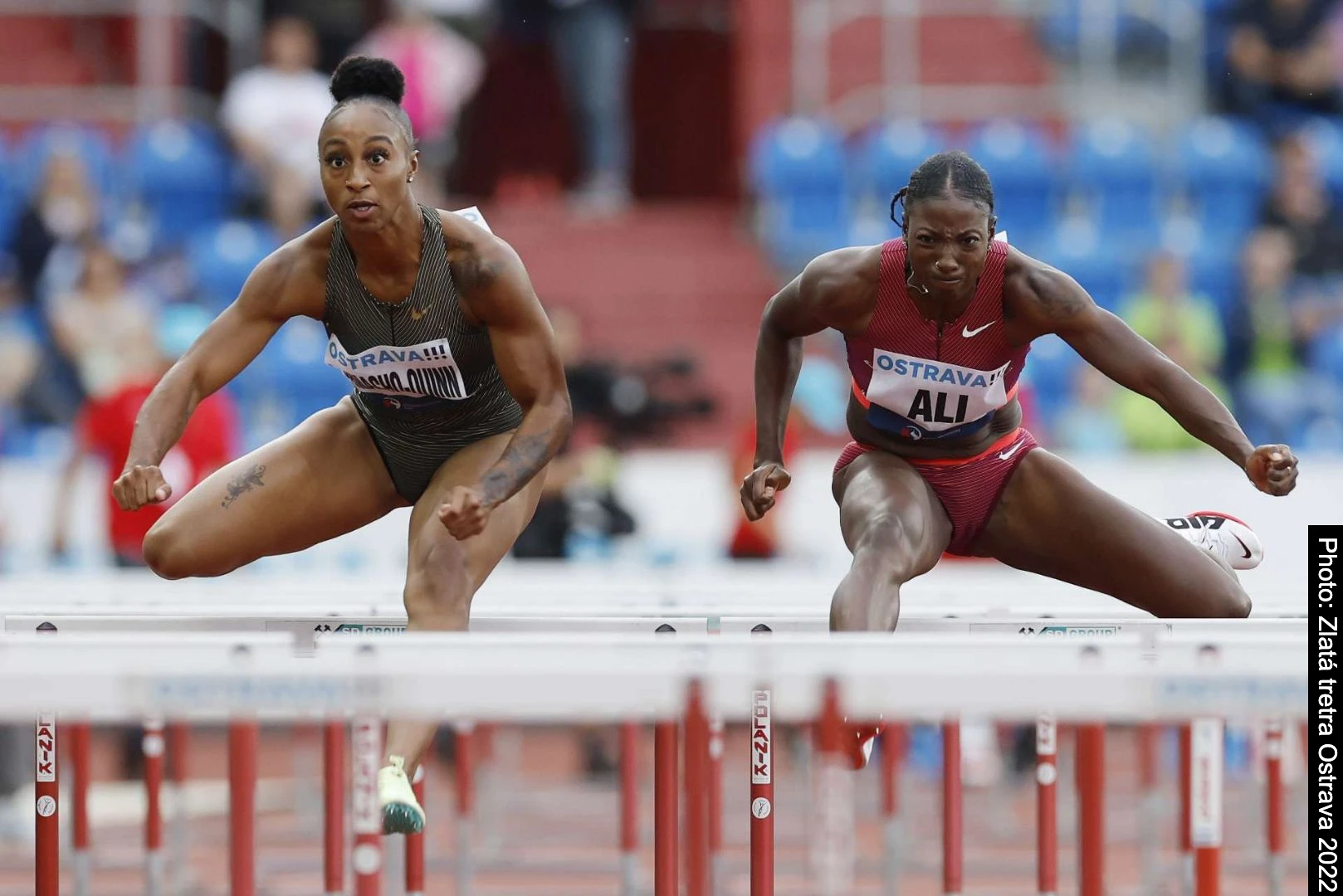 DOHA, Qatar, May 2 – Nia Ali, the three-time world champion, is set to compete in the opening meet of the 2023 Wanda Diamond League series in Doha this week, aiming to build on her early season success. The American will participate in the women's 100-meter hurdles, which also features Olympic champion Jasmine Camacho-Quinn, who made a strong start to her season in Florida last weekend.
Ali has already competed in four 100m hurdles races this season –all coming in April –with her best performance being 12.53 seconds at the Tom Jones Invitational on April 15 in Gainesville, Fla. She has also run a wind-aided 12.55 (+2.8), 12.86, and clocked 12.67 for third place at the recently concluded Drake Relays in Des Moines, IA.
Camacho-Quinn, the Puerto Rican record holder, had a rocky start to the season due to minor injuries and family emergencies. Read more: Doha 100m showdown: Shericka Jackson vs Sha'Carri Richardson vs Dina Asher-Smith
However, the Olympic champion got off to a strong start last week, clocking a wind-aided 12.29 (3.2m/s) at the East Coast Relays in Jacksonville, and she's hoping to use that performance as inspiration for the rest of the season.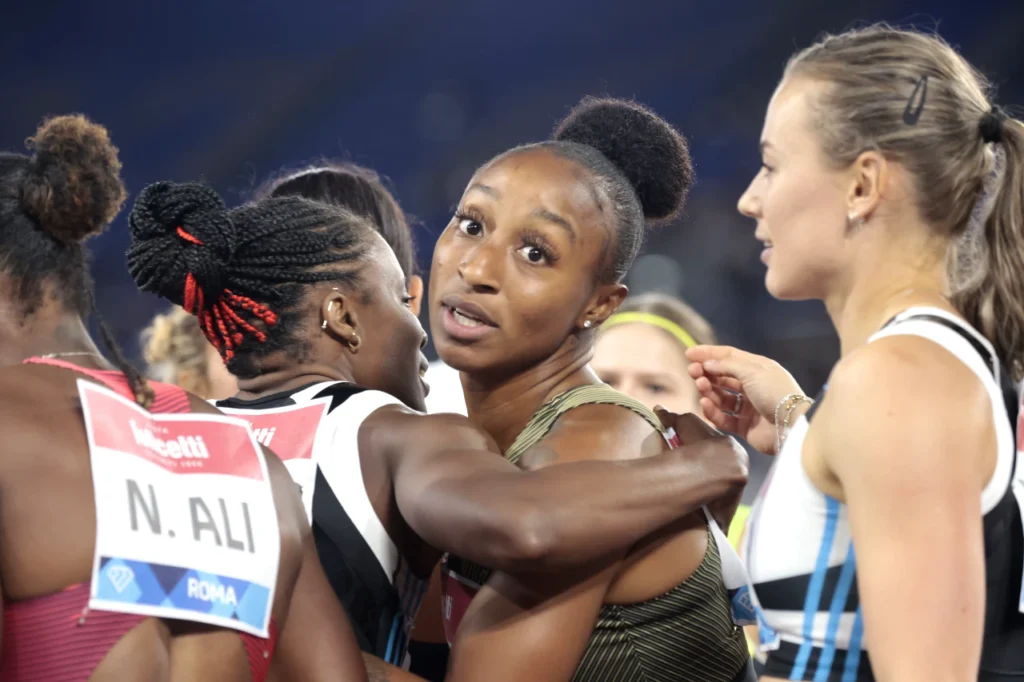 "This season started off rocky due to minor injuries, family emergencies," Camacho-Quinn posted on Instagram over the weekend. "Although my race was wind-aided today, I'm very happy with the overall outcome. I'm looking forward to a great season."
Camacho-Quinn is tied for fifth-fastest women's 100m hurdler on the all-time list with a personal best of 12.26 secs, while Ali's personal best of 12.34 secs is tied for 12th all-time.
The field at the Doha Wanda Diamond League meeting on May 5 also includes Jamaica's Megan Tapper, the Olympic bronze medalist in Tokyo, USA's Alaysha Johnson, who is tied for the 14th fastest time on the all-time list with a personal best of 12.35 secs, as well as Tonea Marshall and Greek 60m hurdles European Indoor champion Reetta Hurske.
Women's 100m hurdles startlist at the Doha Wanda Diamond League meeting on May 5:
| Last Name | First Name | Country | SB | PB |
| --- | --- | --- | --- | --- |
| Ali | Nia | USA | 12.53 | 12.34 |
| Camacho-Quinn | Jasmine | PUR | 12.29 w3.2 | 12.26 |
| Hurske | Reetta | FIN | | 12.78 |
| Jenneke | Michelle | AUS | 12.69 | 12.66 |
| Johnson | Alaysha | USA | 13.68 | 12.35 |
| Marshall | Tonea | USA | 12.61 | 12.44 |
| Tapper | Megan | JAM | 12.99 | 12.51 |