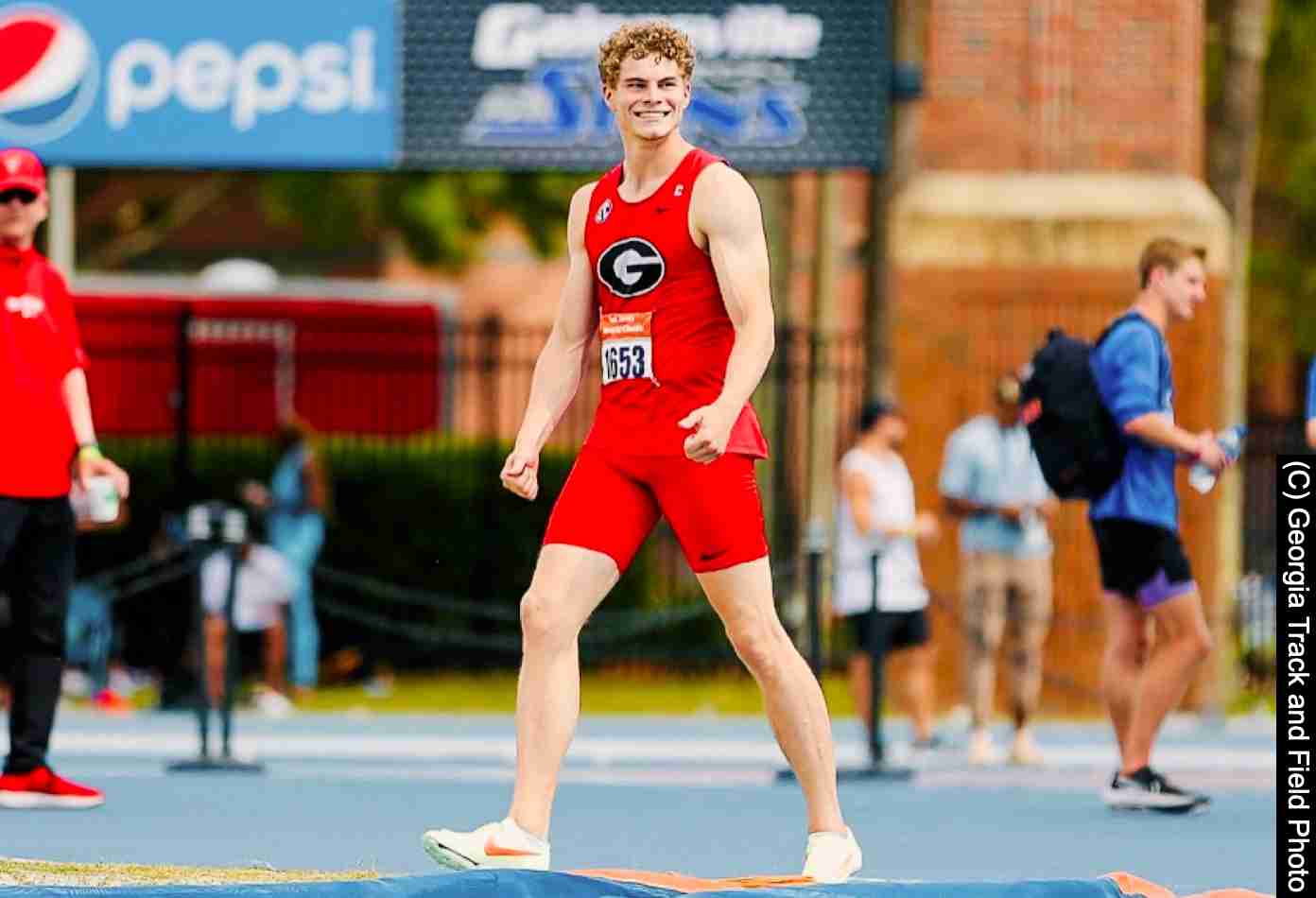 June 28 – Matthew Boling, the promising sprinter, has confirmed his participation in the men's 400 meters event at the upcoming 2023 USATF Outdoor Championships. The championship which will take place over four day from 6-9 July, at Hayward Field, will draw the best athletes from across the nation. Boling's decision to enter this race comes after a notable absence from the open 400m since 2021.
Boling marked his outdoor season debut in style at the 2023 USATF New York City Grand Prix, held at Ichan Stadium on Randall's Island. There, he recorded a time of 45.58 seconds, setting a personal best to finish in second-place behind Jamaica's Zandrion Barnes.
The decision to transition to the 400m race at the trials comes after a challenging collegiate season for Boling in the short sprint events. Many of his devoted fans were left wondering, "What happened to Matthew Boling?"
The versatile sprinter, alongside his coach Caryl Smith Gilbert, has now set his sights on the U.S. Championships, where they hope to secure a spot on the team for the 2023 World Athletics Championships in Budapest, Hungary, scheduled for August.
During the recently concluded collegiate campaign, the 23-year-old participated in a number of 4x400m relay races as part of the Georgia Bulldogs team. In his sole appearance in the 400m event during the indoor season, Boling clocked an impressive time of 46.13 seconds.
Joining him in the men's 400m race at the 2023 USATF Outdoor Championships will be his teammate Elija Godwin, as well as Ryan Willie from Florida and former Gator quarter-miler Champion Allison.
However, both Willie and Allison have yet to declare their participation in this event.
Make sure not to miss the thrilling action at Hayward Field. Purchase your tickets here to witness the athleticism and excitement firsthand.
Click here to stay updated with latest entry status of every event.