NEW YORK (June 22) – Top-tier athletes including Aleia Hobbs, Christian Coleman, Noah Lyles, Abby Steiner, Sydney McLaughlin-Levrone, and Gabby Thomas are set to headline the sprint events at the 2023 USATF NYC Grand Prix. The World Athletics Continental Tour Gold meeting will take place at the Icahn Stadium on Randall's Island this Saturday, June 24.
This event marks the second World Athletics Continental Tour Gold meeting on U.S. soil this season. It offers an ideal platform for American athletes to participate in a high-quality meet before the U.S. Trials next month. Live Results Here
Sydney McLaughlin-Levrone: From Hurdles Champion to Flat 400m Contender?
World and Olympic 400m hurdles champion McLaughlin-Levrone will compete in the flat 400m for the second time this season. She began her outdoor season with an impressive 49.71 seconds personal best in Paris earlier this month.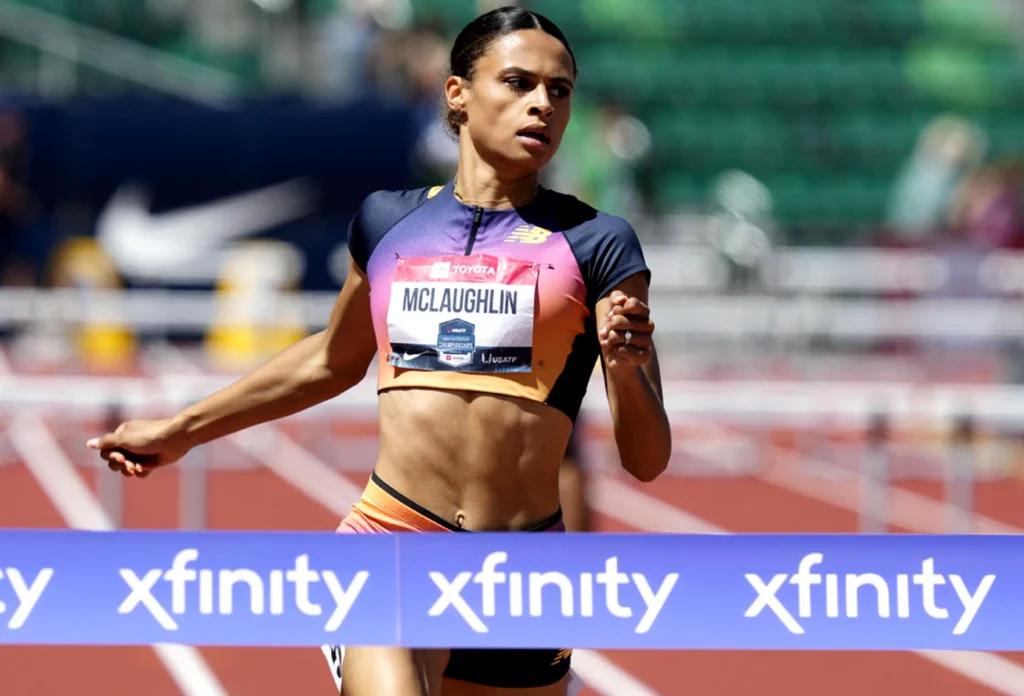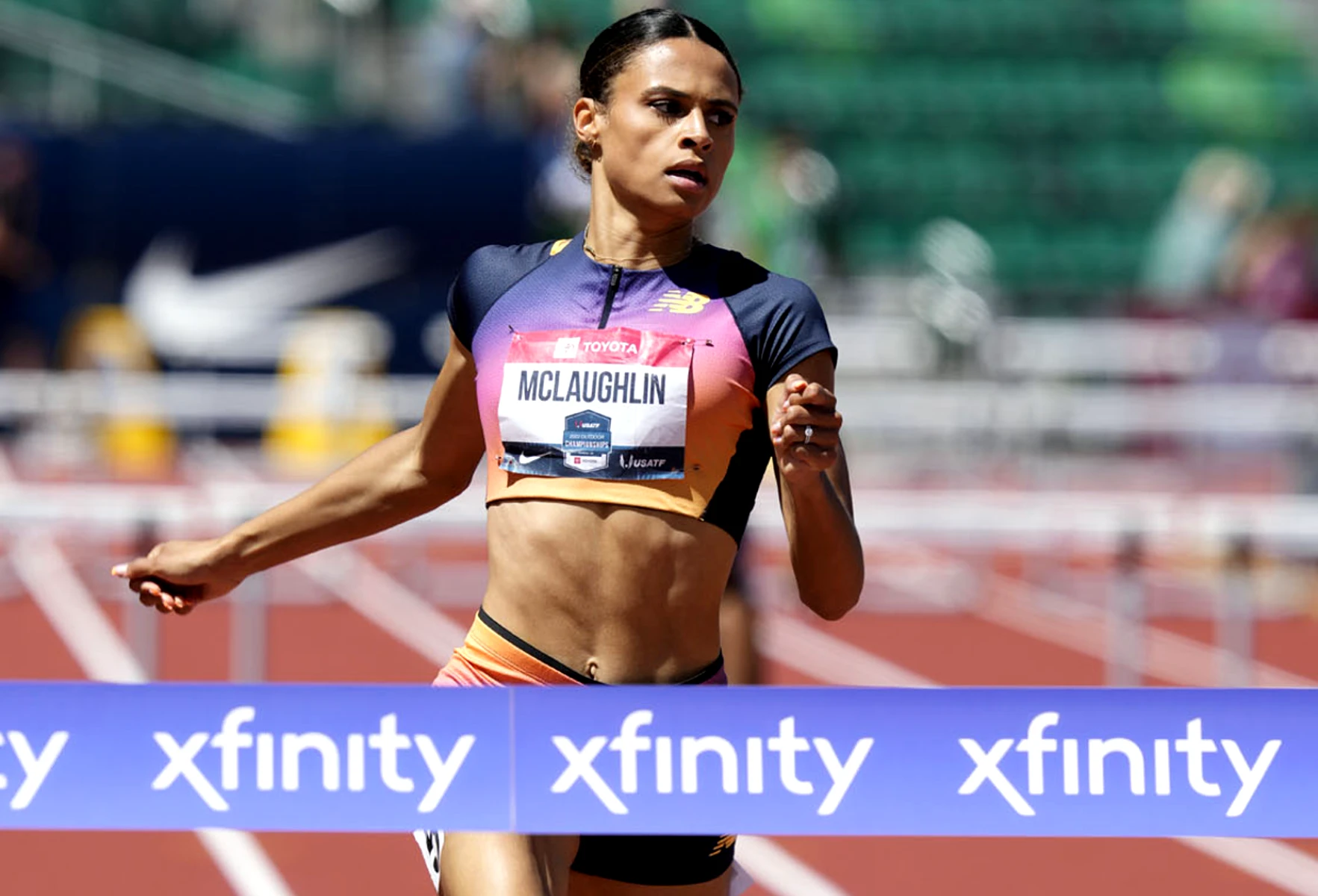 At the 2023 USATF NYC Grand Prix, McLaughlin-Levrone, the 400m hurdles world record holder, aims to replicate her performance from the Diamond League meeting in Paris. She will compete against Gabby Thomas, who boasts a personal best of 49.68 seconds, set in Texas in April.
The 400m race will also feature Jamaica's Charokee Young, and USA's Kendall Ellis and Lynna Irby-Jackson. – Read more: Athing Mu to make season debut at USATF NYC Grand Prix
Noah Lyles Looks To Maintain Momentum at the 2023 USATF NYC Grand Prix
Two-time world champion Noah Lyles, who has been in exceptional form this season, returns to the Icahn Stadium. He aims to maintain his momentum following his world-leading time of 19.67 seconds at the Racers Grand Prix in Kingston. Lyles dominated last year's race on Randall's Island with a time of 19.61 seconds, suggesting a similar performance this weekend.
Read More: Jackson runs 10.78, Lyles clocks 19.67 in Kingston
Elijah Morrow, who finished fourth last year, returns to challenge the world champion and world leader, along with Canada's Brendon Rodney.
The women's 200m, led by U.S. champion Abby Steiner, is also set to be a competitive event. Steiner, with a season-best of 22.23 seconds, is the top contender. However, she will face competition from Gabby Thomas, the Olympic bronze medalist and third-fastest this season with 22.05 seconds. Jenna Prandini is another American set to compete.
Christian Coleman and Ackeem Blake: A Rivalry Renewed at the Icahn Stadium
In the men's 100m, 2019 world champion Christian Coleman and Jamaica's world championships finalist Ackeem Blake are the main attractions. Coleman edged Blake in last year's race, but Blake bested Coleman at the USATF Los Angeles Grand Prix in May with a personal best of 9.89 seconds.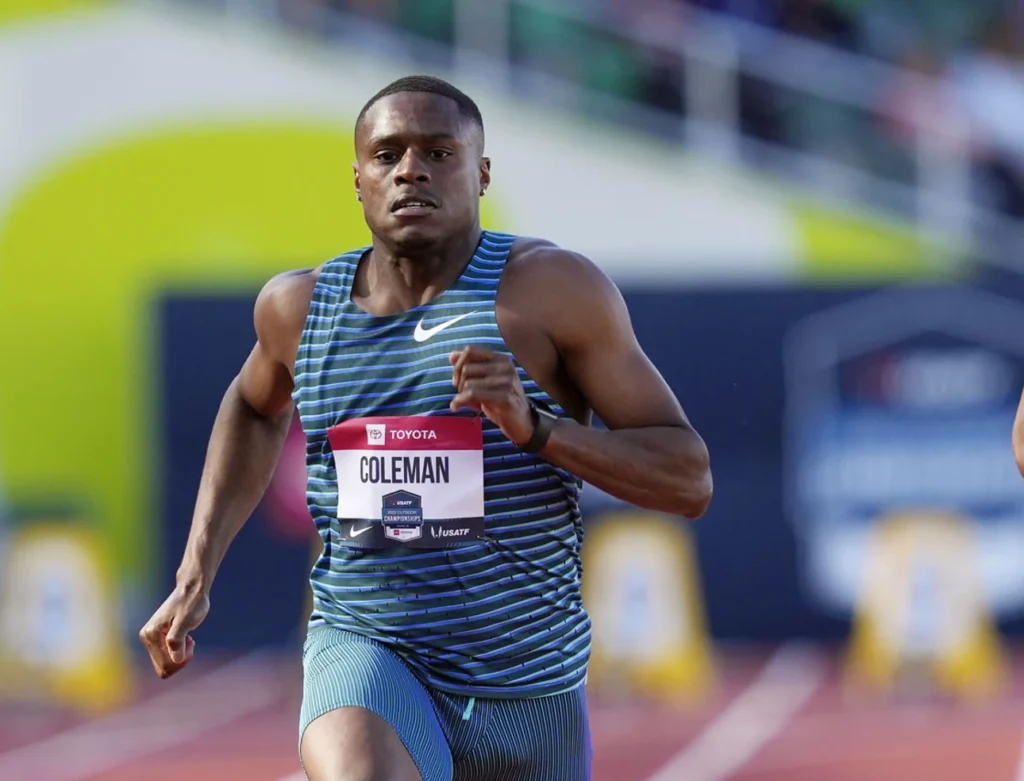 The field also includes Great Britain's 2018 European champion Zharnel Hughes and former NCAA champion Terrance Laird.
Aleia Hobbs, the fifth-fastest this year with 10.86 seconds, returns as the defending sprint champion from last year. She will face competition from U.S. champion Melissa Jefferson, compatriot Morolake Akinosun, and Jamaica's Briana Williams.
The men's 400m field includes Jamaicans Sean Bailey and Zandrion Barnes, and USA's Trevor Stewart. However, Matthew Boling, a talented young sprinter, has been removed from the start list.
How to watch the USATF NYC Grand Prix live stream?
The television and streaming broadcast of the 2023 USATF NYC Grand Prix will be aired live on NBC and Peacock TV on Saturday from 1:00 p.m. to 3:00 p.m. EDT. A full schedule of events is now online at https://nygp.globalathletics.com/events.