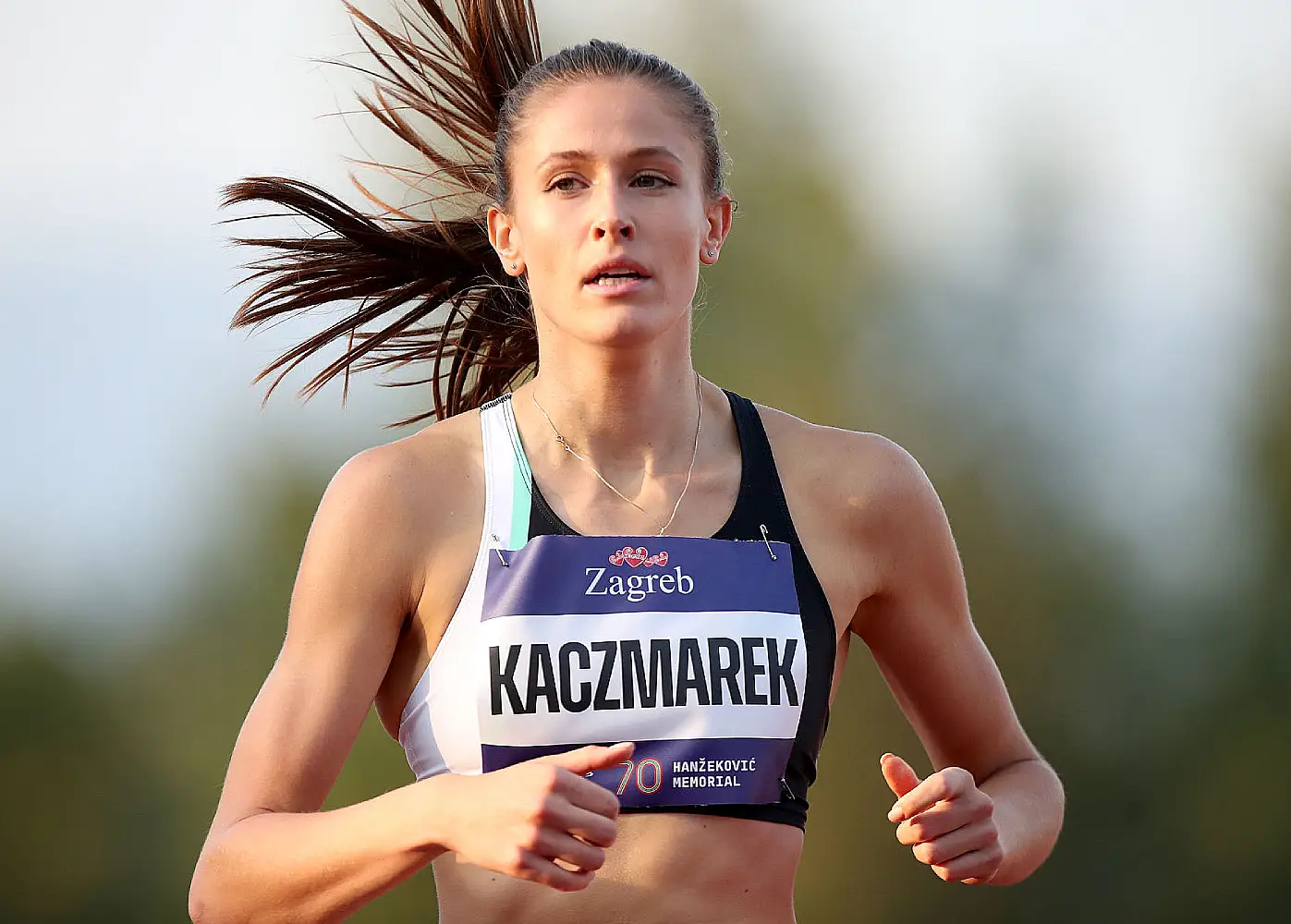 CHORZÓW, Poland (July 16) — World champion Fred Kerley suffered his first defeat in the 100m this season, while Poland's Natalia Kaczmarek delivered a stunning performance to win the women's 400m at the 2023 Silesia Wanda Diamond League in Poland at the Silesian Stadium on Sunday (16).
In the men's 100m, world and Olympic finalist Akani Simbine of South Africa captured a thrilling victory after holding a strong field to clock a time of 9.97 seconds, which also saw him moving to 28 points in the Diamond League Qualifiers Standings. – Read more: How to watch the Silesia Wanda Diamond League meeting?
Reigning world champion Fred Kerley of the USA didn't get off to the quickest of starts, and although he finished strongly, it was enough for him to catch Simbine and was just held off at the line with his time of 9.98 seconds. Before today's defeat, Kerley had won all three of his finals this season.
"I feel good about today´s race. Nothing was missing. I got my job done," Kerley said.
Emmanuel Eseme of Cameroon finished third with the same time, albeit a fraction of a second slower at (9.974) compared to Kerley's (9.974).
"I was not sure getting to the line that I won. But then I heard my name! I came in here for the win, so I am most happy. I won against all of them, not only against the World Champion Fred Kerley," Simbine said.
"I know, I am the first to beat Fred this year, we have a good friendship, a good rivalry. I am very satisfied with my performance and hope to continue my good form," he added.
U.S. champion Cravont Charleston, former world champion Yohan Blake of Jamaica, and world silver medalist Marvin Bracy-Williams of the USA also put up strong performances as well, finishing with times of 9.99, 10.01, and 10.10 seconds respectively.
Natalia Kaczmarek – 2023 Silesia Wanda Diamond League
Meanwhile, in the women's 400m, Natalia Kaczmarek of Poland stole the show with a meeting record and personal best time of 49.48 seconds. The European silver medalist broke the meeting record of 49.75 seconds, set by Dutch star Femke Bol in 2022.
"It is hard to describe what I am feeling now. I expected a PB, but not a huge one like this and certainly not the win," said Kaczmarek.
World finalist Lieke Klaver of the Netherlands also had a very good performance today, finishing in second place with a personal best time of 49.81 seconds, while World and Olympic silver medalist and second-fastest woman in the world this season, Marileidy Paulino of the Dominican Republic, struggled early in the race and had to settle for the third place with a time of 50.00 seconds.
Candice McLeod of Jamaica, Sada Williams of Barbados, and Victoria Ohuruogu of Great Britain also produced quality performances today, finishing with season-best times of 50.19, 50.34, and 50.48 seconds respectively.
World and Olympic 400m hurdles champion Sydney McLaughlin-Levrone of the USA holds the world-leading time at 48.74 secs.