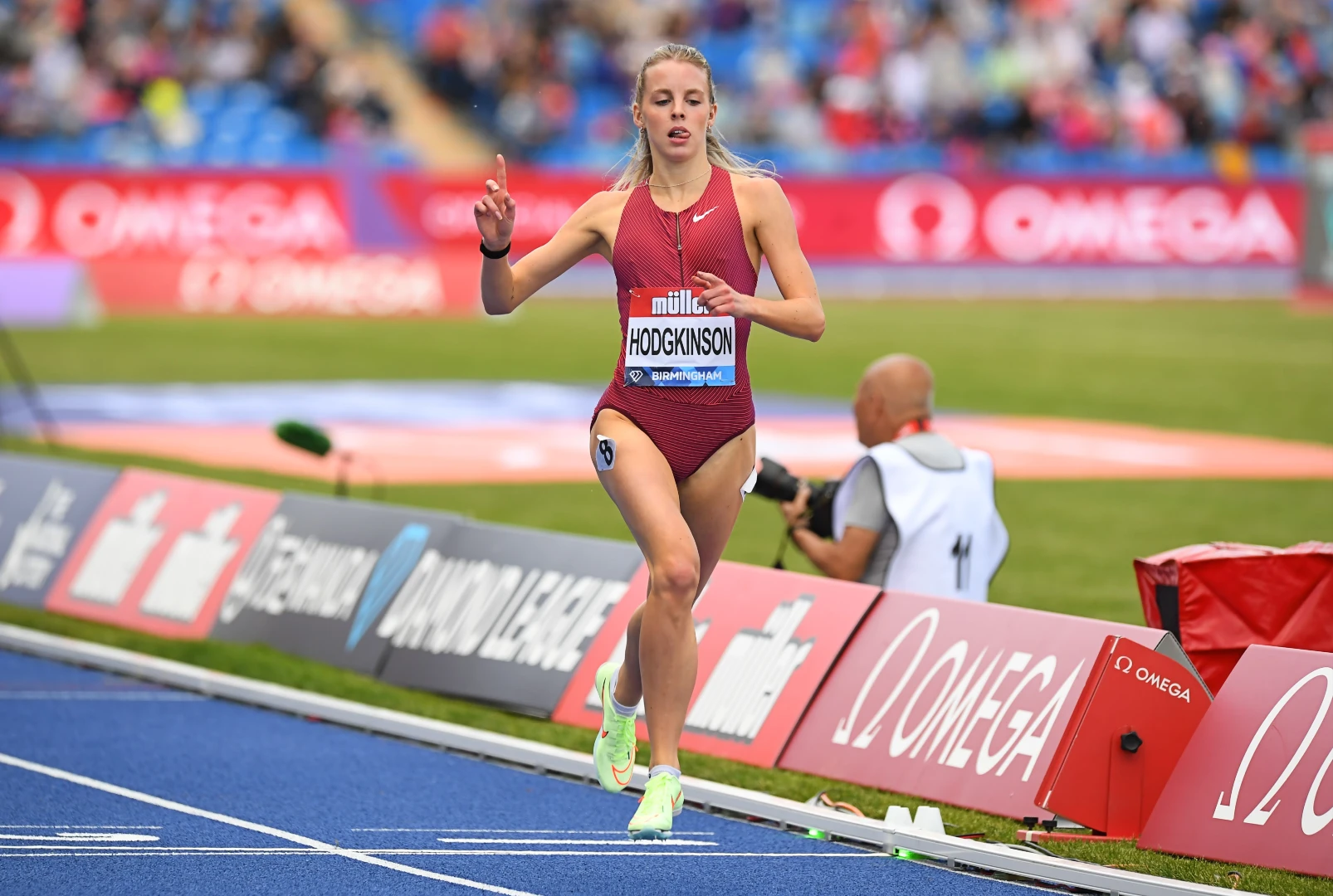 FINLAND (July 11) — Keely Hodgkinson, the Olympic and world silver medalist in the 800m, is set to further her preparations for the upcoming World Athletics Championships by competing in the 400m at the 2023 European Athletics U23 Championships. The British champion will make her debut in the 400m event during the championships, which will be held in Espoo, Finland, from July 13 to July 16 at Leppävaaran Stadion.
Keely Hodgkinson Hunts European Athletics U23 Championships 400m Gold
Hodgkinson, 21, is among three reigning European champions who will be participating in the European Athletics U23 Championships. However, this will be her first appearance in the 400m event at a championship level.
The European Athletics U23 Championships will primarily serve as a platform for Hodgkinson to enhance her speed development as she gears up for the World Athletics Championships in Budapest, scheduled to take place in just over a month.
Boasting a personal best of 52.24, Hodgkinson heads to Espoo in great shape and is a strong contender for a medal in the 400m event. – Read more: Keely Hodgkinson cruised to 1:58.29, Laura Muir stunned at British Athletics Championships
However, the British title hopes in this event are likely to be led by Yemi Mary John, the reigning world U20 400m champion, who has shown significant improvement this year with a time of 51.20.
Who Should Challenge Hodgkinson?
Among the talented athletes competing in the event, keep an eye out for is Hodgkinson's compatriot Yemi Mary John, who owns a personal best of 51.20secs and is aiming for a better performance this weekend.
Norwegian standout Henriette Jeager, who has a best of 51.66, and ranks second on the list of entrants, plus Zoe Sedney from the Netherlands, who is a former sprint hurdles specialist but has already clocked an impressive time of 52.50 in her debut season in the event.
Read more: Keely Hodgkinson cruised to 1:58.29, Laura Muir stunned at British Athletics Championships
Hodgkinson, who finished second to USA's Athing Mu in the women's 800m final at the last two global championships, has her sights set on clinching her first global 800m title in August. The Briton will also have her eyes on Kenya's Mary Moraa, who defeated her recently with a brilliant tactical run at the Lausanne Diamond League meeting
She recently ran a British record and PB and the fastest time in the world this year of 1:55.77 in an 800m race at the Paris Diamond League Meeting in June to beat a strong field of runners.
Sports enthusiasts can catch all the action of the Espoo 2023 European Athletics U23 Championships via live streaming on the European Athletics website, with additional streams available on the All-Athletics platform.