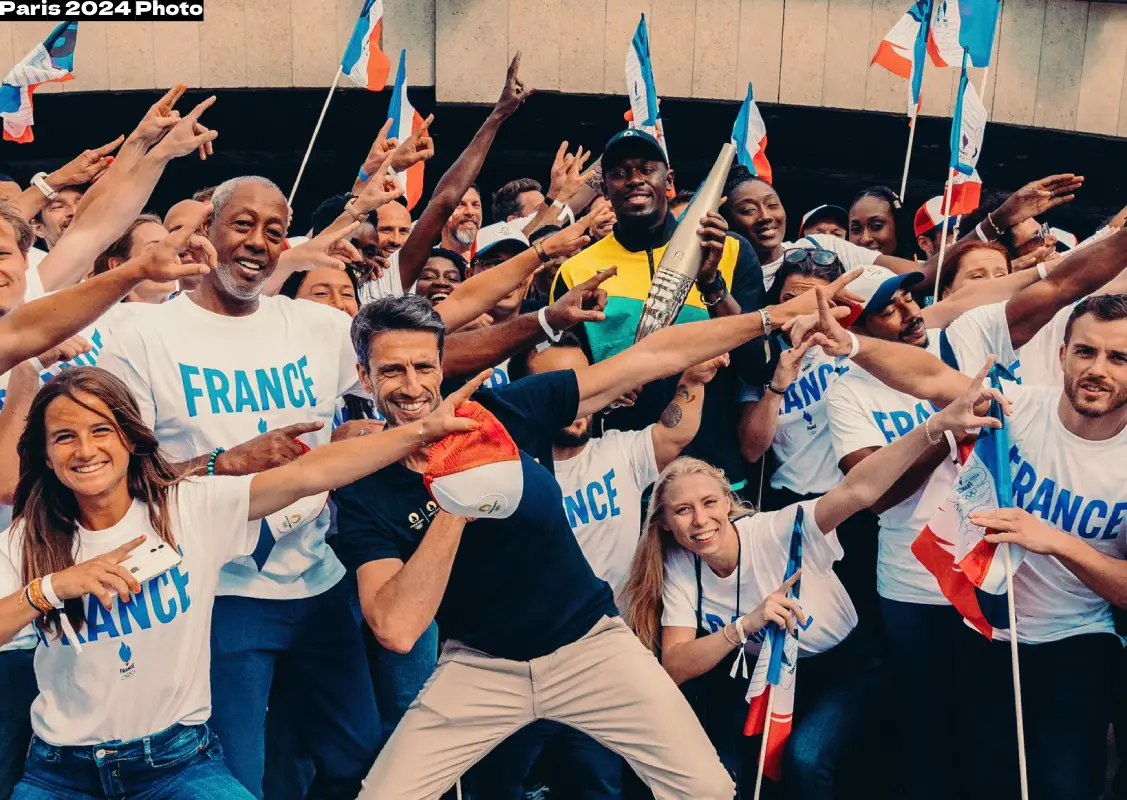 (July 25) – The Paris 2024 Olympic Games are set to be an event of historic proportions, with the Olympic Village promising an experience that athletes will appreciate, according to International Olympic Committee (IOC) President Thomas Bach.
The Olympic Village, located in the Seine-Saint-Denis district, is designed to be a sustainable, inclusive, and environmentally friendly space. – Read more: Edwin Moses thinks Usain Bolt's dominance wasn't good for athletics
Legendary sprinter Usain Bolt, an eight-time Olympic gold medalist and holder of 11 World Athletics Championships titles, was chosen to present the torch for the Paris 2024 Olympic and Paralympic Games. The torch, which was unveiled in a ceremony at the Eiffel Tower, carries a theme of peace and unity.
Bolt's Olympic golds span three Olympic Games –2008, 2012, and 2016, where he dominated the 100m, 200m, and 4x100m relay events.
"I will be here next year with my family," said the 36-year-old Bolt, expressing his excitement and honor at being part of such a significant event.
The world record holder in both sprint events, captured World Championships titles in 2009, 2011, 2013, and 2015, in the 100m, 200m, and 4x100m relay events. His only blemish on this illustrious collection, was his false-start at the world champion in Daegu in the 100m.
Paris 2024 twitted on Tuesday: "The GOAT 🐐 is in Paris !!! 1 Year before #Paris2024, the Olympic legend is ready to celebrate with you."
Meanwhile, the Olympic torch design, inspired by the Parisian art movement, symbolizes the city's commitment to peace and unity. The torch relay is expected to cover a distance of around 20,000 kilometers across France, involving thousands of torchbearers.
The relay will commence from the city of Marseille, making its way through various French territories before finally arriving in Paris. – Read more: Usain Bolt Pulls Up Injured In Last Race
The Paris 2024 Olympic Games are expected to be a landmark event, not only for the athletes participating but also for the spectators worldwide. With the involvement of iconic figures like Bolt and the promise of a sustainable and inclusive Olympic Village, the Paris 2024 Olympics are shaping up to be a truly memorable event.
The Paris 2024 Organizing Committee has expressed its commitment to delivering a Games that aligns with the values of the Olympic movement, emphasizing sustainability, inclusivity, and unity.
The involvement of the sprint legend Usain Bolt, a figure who embodies the spirit of the Olympics, further underscores this commitment.
As the world anticipates the Paris 2024 Olympic Games, the torch relay, led by arguably the greatest sprinter of all time, will serve as a symbol of unity and peace, reflecting the core values of the Olympic movement.
The relay will not only be a journey across France but also a journey that brings together people from all walks of life in the spirit of sportsmanship and unity.