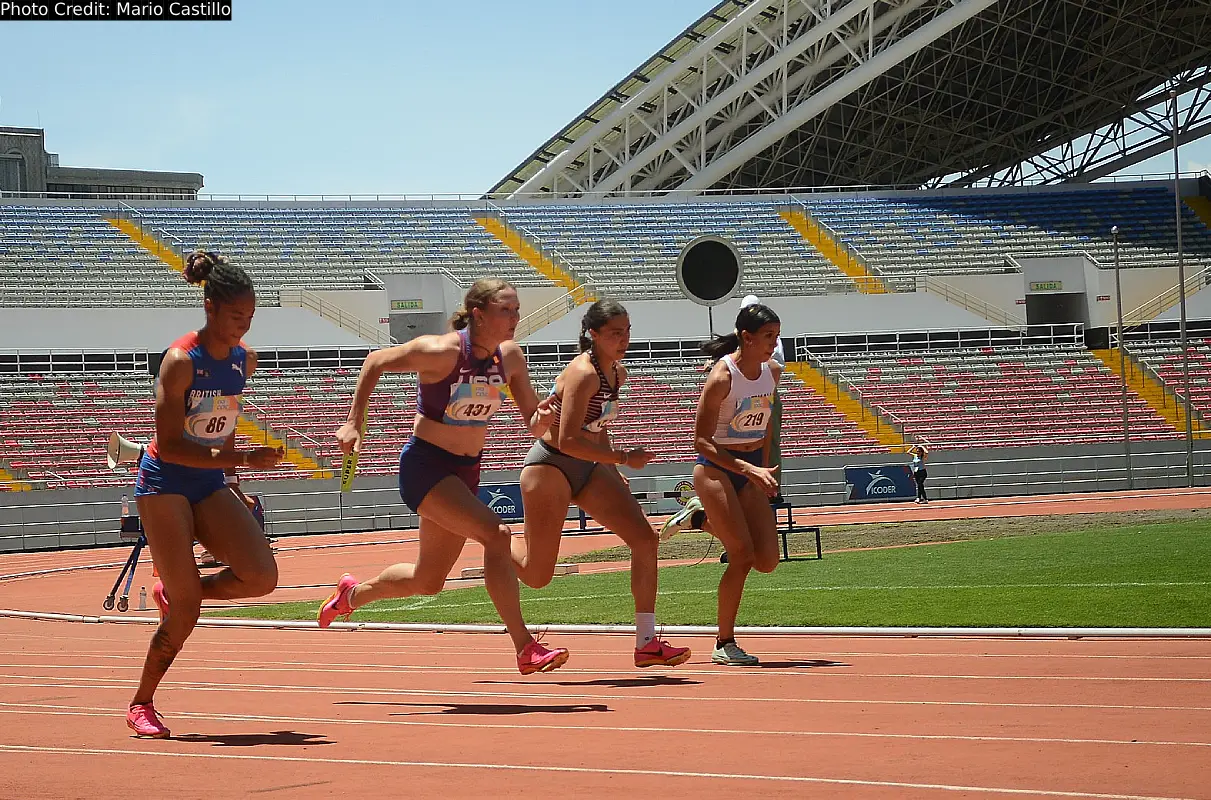 EUGENE, Oregon – Fresh off a demanding campaign with Team USA at the NACAC U23 Championships in Costa Rica, sprint stars Mia Brahe-Pedersen and Sophia Beckmon are set to return to the track this week at the 2023 USATF National Junior Olympic Championships in Eugene, Oregon.
Brahe-Pedersen and Beckmon to star at USATF National Junior Olympic Track Championships
Brahe-Pedersen, a triple gold medalist at the NACAC track and field championships, is expected to have a less strenuous schedule at the iconic Hayward Field. Meanwhile, Beckmon, who competed in the long jump and the 4x100m relay in San José, is preparing for a more challenging week.
Read more: Day 2: USATF National Junior Olympic Championships 2023 live results, start lists
Beckmon, a recent graduate and athlete from Oregon City High School in Portland, is slated to kick off her campaign on Wednesday in the women's 200m heats for the 17-18 age group. She will then compete in the women's long jump on Thursday, before teaming up with Brahe-Pedersen for the 4x100m relay later that evening.
The 17-year-old, who has signed with the University of Illinois, is tipped to clinch both the 200m and long jump titles. Her team, The Inner Circle Track Club, is also among the frontrunners for the gold medal in the 4x100m relay.
Brahe-Pedersen, meanwhile, is coming off a fruitful stint at the recently concluded 2023 NACAC U23 Championships.
The Oregon native, who is also 17 years old, set a championship record in the 100-meter dash on the opening night last Friday, anchored USA's 4x100m team to gold on Saturday, and rounded off her impressive performance with a victory in the 200-meter dash on the championship's third and final day.
What is Junior Olympic Track and Field Schedule For Mia Brahe-Pedersen?
At the 2023 USATF National Junior Olympic Championships at Hayward Field at the University of Oregon this week, the Lake Oswego High School senior is scheduled to compete in the sprint relay on Thursday and the 4x400m on Saturday.
Read more: Mia Brahe-Pedersen wins NACAC U23 100m title with championships record
Brahe-Pedersen, the fastest Oregon sprinter in high school history with his outstanding record-breaking times this season, was one of the top junior performers at the USATF Outdoor Track and field Championships earlier this month on this same track, where she made the finals in both the 100m and 200m.
Click here for Mia Brahe-Pedersen's The Inner Circle Track Club Roster