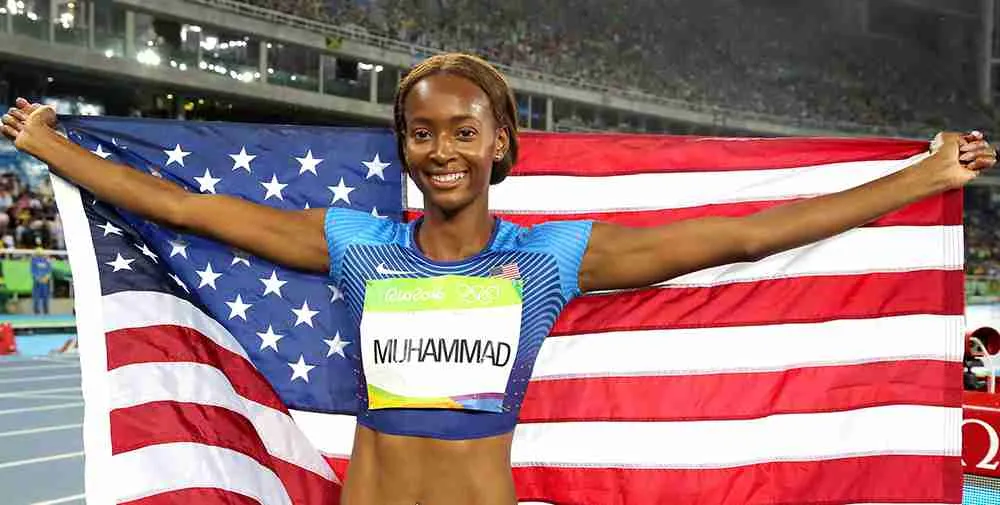 NEW YORK – Olympic gold medalist and Queens native Dalilah Muhammad will make a triumphant return to The Armory's New Balance Track and Field Center for the 110th NYRR Millrose Games set for February 11th.
Muhammad, who graduated from Benjamin Cardozo High School, hasn't competed at The Armory since her senior year in 2008.
"I'm really excited," Muhammad said. "I've been racing at The Armory since I was seven years old. I remember my very first race at The Armory was the 1,500 meters."
Muhammad long ago gave up distance running and in 2016 became the first U.S. woman to win the Olympic gold medal in the 400-meter hurdles. At the Olympic Trials she ran a lifetime best 52.88 seconds to win the national title and move to No. 5 all-time in U.S. history.
Chasing the record of 52.47 by Lashinda Demus from 2011 and defending her global title at the IAAF World Championships are goals for 2017, Muhammad said.
"Getting a little bit close to (the record) makes it seem like an attainable goal," she said.
At Millrose, Muhammad is entered in the 500 meters, which is an event she has seldom run. But the chance to use the race as a test of fitness as she heads into the outdoor season is valuable.
"Every race I do is preparing me for the 400-meter hurdles," she added.
The opportunity to compete in front of family and friends is an added bonus.
Two of her best Armory memories involve running the 400 meters as a high school junior in 2007. She beat a field of college and pro athletes at the New Balance Games when she ran 54.28 seconds. She later won the National Scholastic title that year.
"It will be nice to go back and see the fans in New York," Muhammad said. "It's a chance for my family to see me run, feel the love, and get ready for the outdoor season."
Media requesting credentials need to click on 2017 NYRR media credential request form. Deadline to sign up is Monday, February 6th.
Go to NYRRMillroseGames.org to learn more about the NYRR Millrose Games and to purchase tickets to the February 11th meet scheduled for noon to 6 p.m. Follow The Armory on Twitter, Facebook and Instagram at @armorynyc or go to ArmoryTrack.com or Armory.NYC.