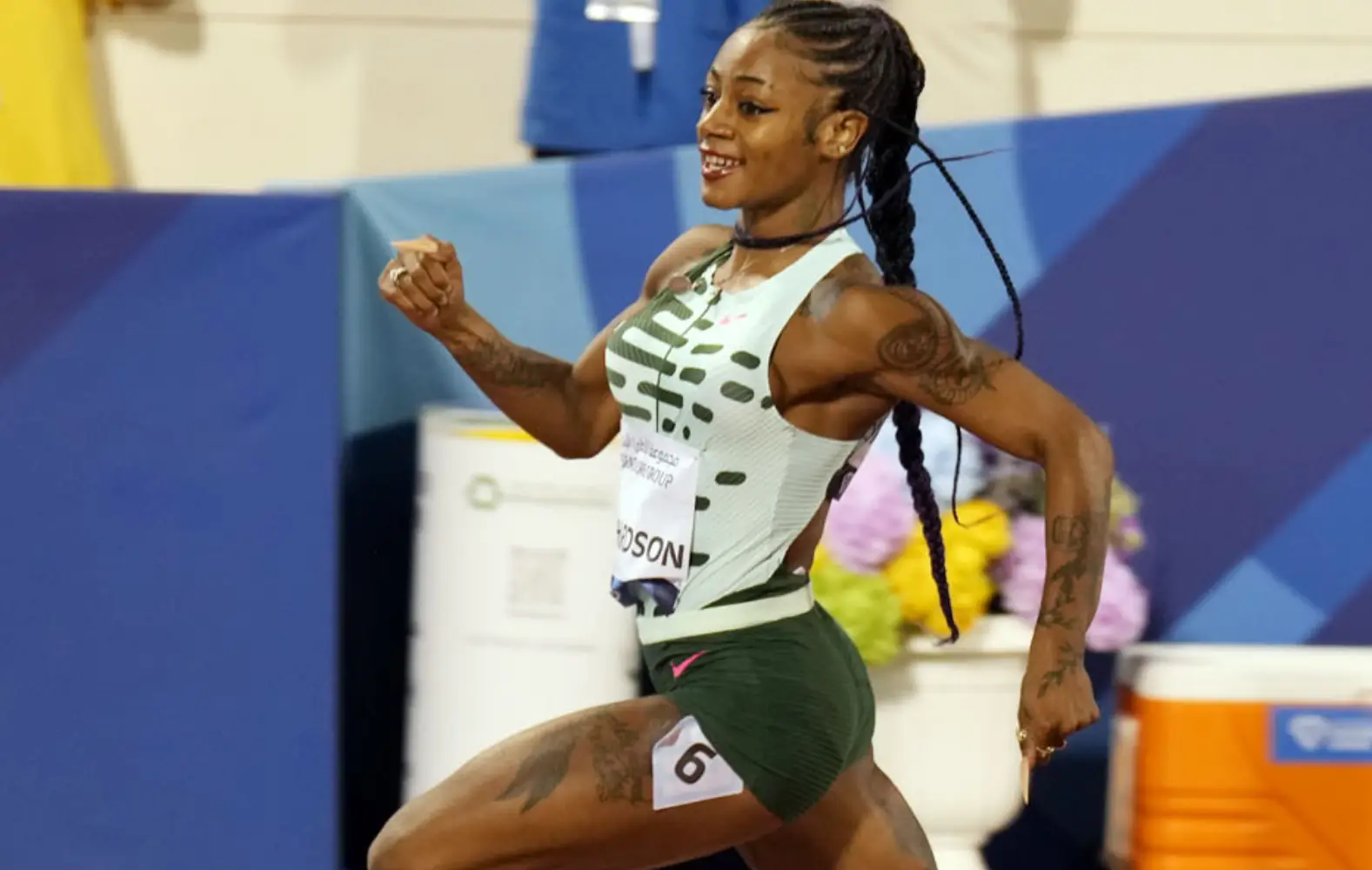 Days after expressing her frustration with ESPN for not receiving an invitation to the 2023 ESPY Awards, American sprint sensation Sha'Carri Richardson is set to face off against her Jamaican rival Shericka Jackson at the 2023 Silesia Wanda Diamond League in Poland on Sunday (16).
Richardson, who has been producing exceptional performances on the track this season, is coming off a dominant performance in the 100m event at the 2023 USATF Outdoor Championships in Oregon. Now, she aims to carry that form into the highly anticipated battle with Jamaican champion Jackson.
Read more: How to watch the Silesia Wanda Diamond League meeting?
Sha'Carri Richardson vs. Shericka Jackson – head-to-head record
This showdown between Richardson and Jackson marks their sixth head-to-head encounter in the 100m, with Jackson currently leading the series 3-2. However, Richardson won in their most recent clash at the Doha Diamond League meeting, the opening event of the 2023 series – clocking 10.76 to the Jamaican 10.85.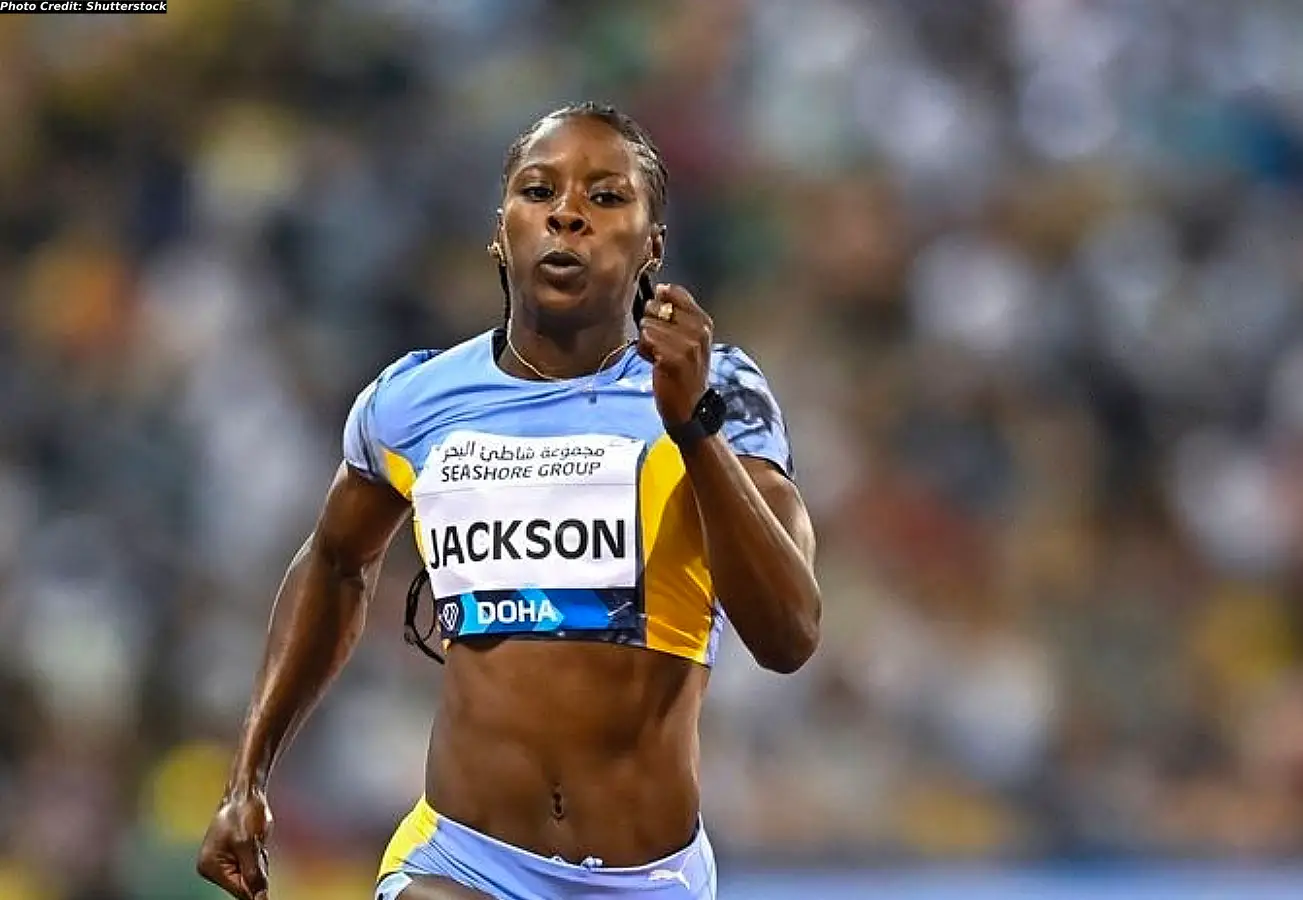 In the meantime, Jackson heads into this weekend's clash, currently holding the top spot on the world's top performance list with her personal best time of 10.65 seconds, achieved at the Jamaica Track and Field Championships. – Read more: Shericka Jackson runs 10.65secs to win Jamaica Championships
Meanwhile, Richardson sits in second place on the season's top list, having recorded a personal best time of 10.71 seconds in the heats at the USATF Outdoor Championships before clocking 10.82 secs to win in the final.
As both athletes gear up for the World Athletics Championships next month, Richardson will be determined to secure another statement victory over her Jamaican rival.
Richardson lashes out over 2023 ESPY Awards snub
Fueling her motivation is the disappointment of being overlooked for the 2023 ESPY Awards. Richardson expressed her frustration on Twitter, criticizing the lack of recognition and respect for track and field athletes in the United States.
She wrote on Twitter: "The ESPYS invited me when my life was in shambles as if I was a charity case. The disrespect that track & field receives in the USA alone is nasty.
"Half of the athletes there now could not do what we do on our WORST day."
In addition to Richardson and Jackson, the women's 100m field at the 2023 Silesia Wanda Diamond League will showcase other talented sprinters, including Great Britain's Daryll Neita, USA's Twanisha Terry, Jamaica's Shashalee Forbes, and Bahamas' Anthonique Strachan.
The stage is set for an electrifying clash between Richardson and Jackson as they compete for victory and further solidify their positions among the world's top sprinters.
Women's 100m Start List
Shashalee Forbes (JAM)– SB: 10.96, PB: 10.96
Zoe Hobbs (NZL) – SB: 10.96, PB: 10.96
Shericka Jackson (JAM) – SB: 10.65, PB: 10.65
Gina Lückenemper (GER) – SB: 11.00, PB: 10.95
Daryll Neita (GBR) – SB: 10.97, PB: 10.90
Sha'Carri Richardson (USA) – SB: 10.71, PB: 10.71
Anthonique Strachan (BAH) – SB: 10.92, PB: 10.92
Ewa Swoboda (POL) – SB: 11.03, PB: 11.03
Twanisha Terry (USA) – SB: 11.05, PB: 10.82