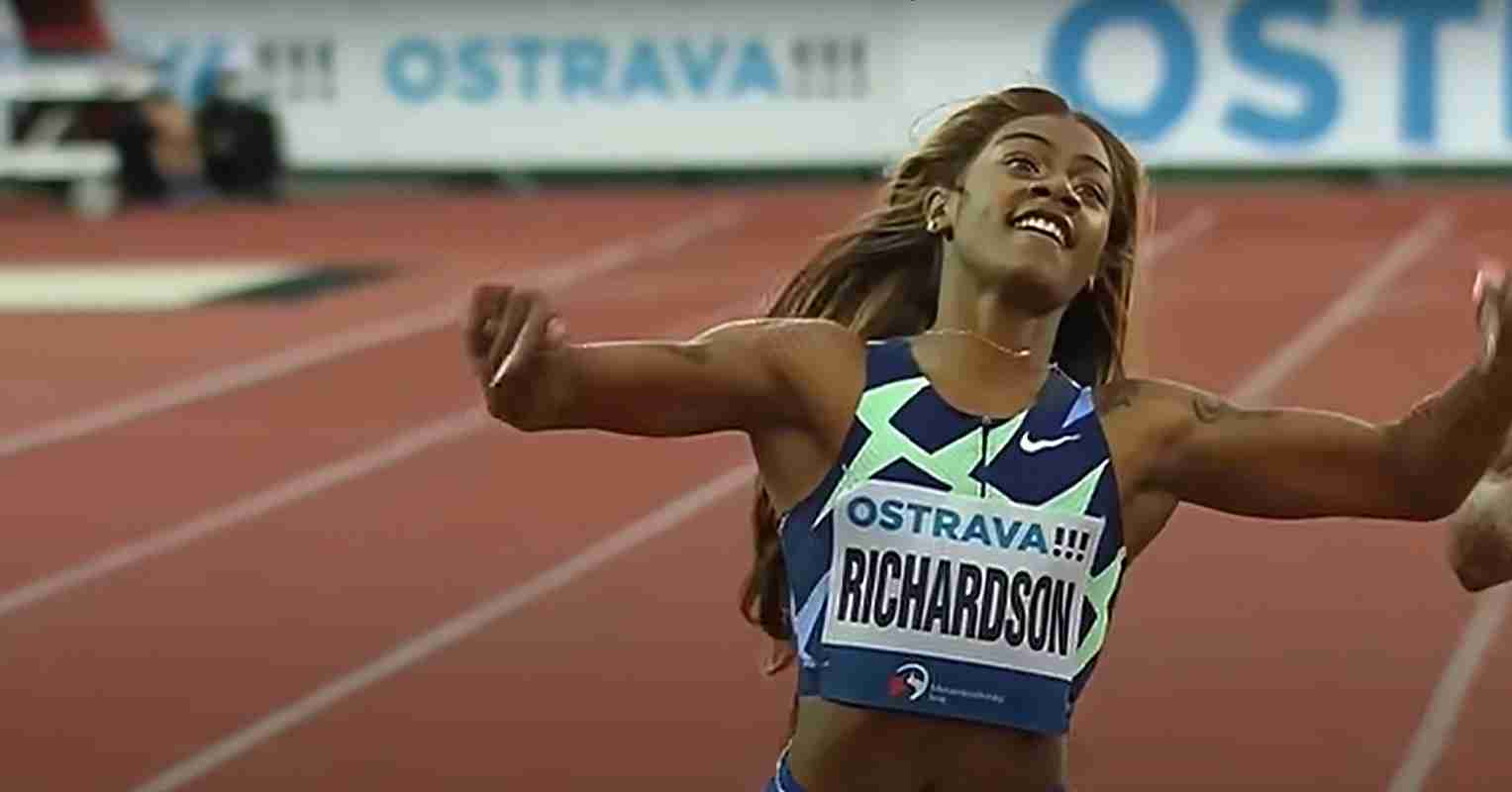 MIRAMAR, Fla. (April 8) – Sha'Carri Richardson and Twanisha Terry both advanced to the finals of the women's 100-meter dash at the 2023 Miramar Invitational with a pair of blazing wind-aided times performances on Saturday (8). Terry clocked 10.89 seconds with a +4.5 m/s wind, while Richardson was even faster at the Ansin Sports Complex, clocking 10.75 seconds with a tailwind of +2.8 m/s.
Richardson, the star athlete, dominated the third heat, leaving behind USA compatriot English Gardner (11.09) and Jamaica's Natasha Morrison (11.13). Meanwhile, Terry emerged victorious in the first heat, finishing ahead of teammates Javianne Oliver (11.08) and Jada Baylark (11.09) as well as Jamaica's Shockoria Wallace (11.16). Read more: How to Miramar Invitational 2023 for free? (Runnerspace Live Stream)
In the second heat, Destiny Smith-Barnett won with a time of 11.11 seconds, achieved with an allowable wind reading of +2.0 m/s.
The 2023 Miramar Invitational is part of the World Athletics Continental Tour Silver series, and women will return later today for the two second finals at 1:35 p.m. ET.
2023 Miramar Invitational 100m Heats Results
Heat 1
Wind: +4.5 m/s
PL Athlete Mark LN/POS
1 Twanisha Terry 10.89 Q 4
2 Javianne Oliver 11.08 Q 6
3 Jada Baylark 11.09 q 3
4 Shockoria Wallace 11.16 q 2
5 Teahna Daniels 11.30 q 5
6 Jonielle Smith 11.33 q 7
DNS Maia McCoy N/A 1
Heat 2
Wind: +2.0 m/s
PL Athlete Mark LN/POS
1 Destiny Smith-Barnett 11.11 Q 3
2 Melissa Jefferson 11.16 Q 4
3 Kasheika Cameron 11.22 q 7
4 Shannon Ray 11.24 q 5
5 Alaysha Johnson 11.46 q 2
6 Scout Bassett 17.27 1
DNS Celera Barnes N/A 6
Heat 3
Wind: +2.8 m/s
PL Athlete Mark LN/POS
1 Sha'Carri Richardson 10.75 Q 4
2 English Gardner 11.09 Q 6
3 Natasha Morrison 11.13 q 5
4 Cambrea Sturgis 11.14 q 7
5 Taylor Anderson 11.43 q 2
6 Midori Mikase 11.50 3