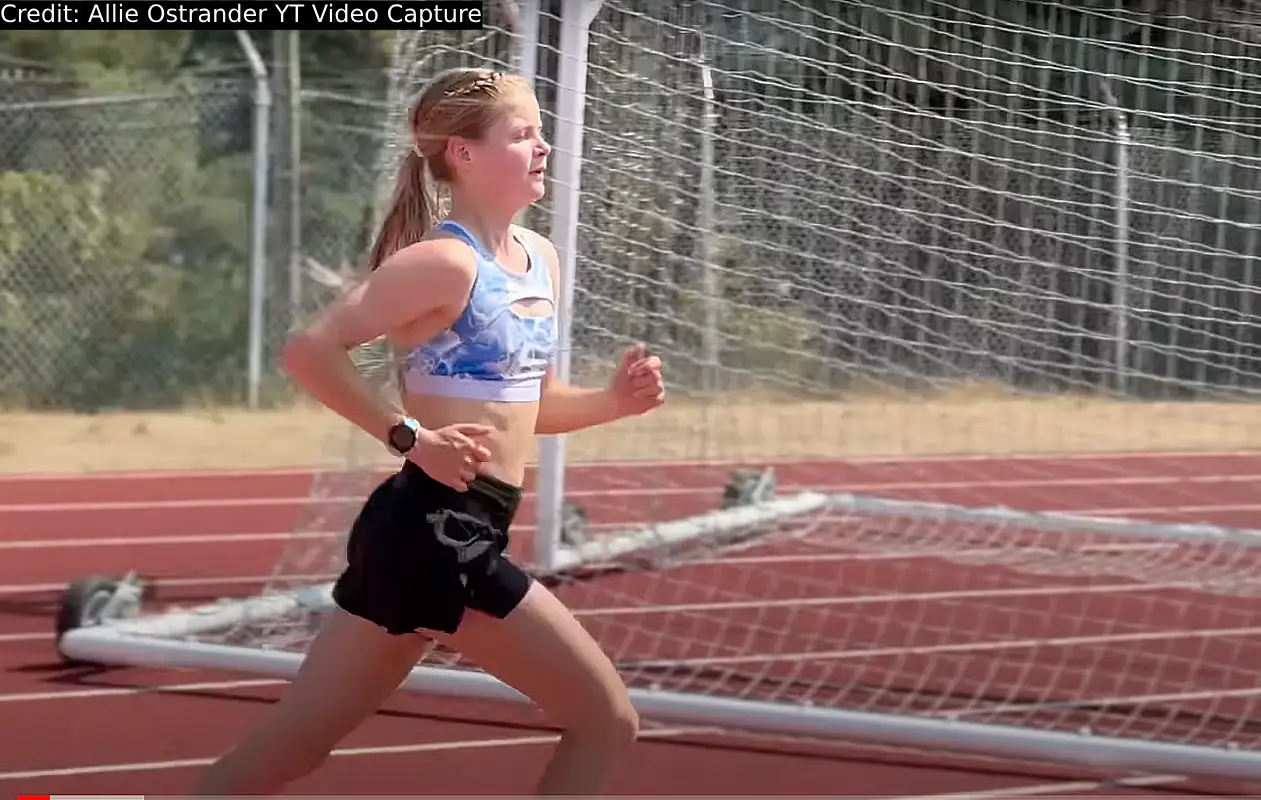 Former Boise State and NCAA track and field standout Allie Ostrander finished second in the 2023 Three Corner Rock PCT 50K Ultra Marathon and first among the women competitors, following a four-month ban imposed by the United States Anti-Doping Agency in April. She trailed only Ari Klau in the overall standings.
The 26-year-old, a three-time NCAA steeplechase champion, had withdrawn from two Broken Arrow Skyrace events in Lake Tahoe, California, in June. She completed the challenging Three Corner Rock PCT 50K course on Saturday with a time of 4:43:51, well ahead of her closest competitor.
What is the Three Corner Rock PCT 50K? – Brief Details
The Three Corner Rock PCT 50K is a point-to-point race that starts at the Whistle Punk trailhead and ends in North Bonneville, Washington. The course is challenging, with varying terrain from soft forest floors to rocky creek beds. The number of athletes is capped at 100, according to the organizers.
Read more: USA's Jim Walmsley and Courtney Dauwalter get wins at UTMB 2023
Allie Ostrander Addresses Four-Month Ban
In a video statement, Allie Ostrander said she received an email in late April informing her of a positive test for the banned substance canrenone, for which she had a prescription for acne medication.
The 2021 U.S. Olympic Trials steeplechase finalist, revealed that she accepted the ban but emphasized that she had never used performance-enhancing drugs to gain an unfair advantage. Watch the video below.
2023 Three Corner Rock PCT 50K Results
Women's Race Results
| Name | City | State | Age | Time |
| --- | --- | --- | --- | --- |
| Allie Ostrander | Seattle | WA | 26 | 4:43:51 |
| Sarah Allaben | Trout Lake | WA | 24 | 5:04:08 |
| Julie Leasure | Portland | OR | 52 | 6:25:40 |
| Sophie Smith | Portland | OR | 24 | 6:53:21 |
| Kyra Evens | Portland | OR | 38 | 7:12:26 |
| Mara Horwitz | Tacoma | WA | 37 | 8:13:21 |
| Lauren Monteforte | Temecula | CA | 32 | 8:49:54 |
| Nancy Allin | Washougal | WA | 63 | 9:06:59 |
| Brittany Hill | Lynden | WA | 35 | 9:28:23 |
| Kaitie Sloan | Beaverton | OR | 33 | 9:45:14 |
Men's Race Results
| Name | City | State | Age | Time |
| --- | --- | --- | --- | --- |
| Ari Klau | Seattle | WA | 26 | 4:29:57 |
| Tim Evens | Bend | OR | 44 | 5:15:24 |
| Brock Hartman | Seattle | WA | 35 | 5:16:04 |
| Sam Corbett | Livingston | TX | 50 | 5:16:47 |
| Kaleb Pace | Wilsonville | OR | 25 | 5:47:18 |
| David Gissiner | Portland | OR | 28 | 5:55:43 |
| Randall Neish | Seattle | WA | 25 | 6:02:49 |
| Evan Price | Vancouver | WA | 32 | 6:16:58 |
| Zacharia Azar | Portland | OR | 34 | 6:22:23 |
| Stephan Mays | Hillsboro | OR | 41 | 6:23:45 |
| Seth Miller | Tumwater | WA | 42 | 6:33:28 |
| Michael Muelling | Mountlake Terrace | WA | 39 | 6:41:51 |
| Nicholas Thulin | La Center | WA | 43 | 6:51:46 |
| Martin Capeletto | Hood River | OR | 40 | 6:57:09 |
| Patrick Hiller | Hood River | OR | 46 | 6:57:11 |
| Paul Monteforte | Portland | OR | 25 | 7:19:49 |
| Nick Boswell | Portland | OR | 36 | 7:22:09 |
| Ryan Stewart | Poulsbo | WA | 48 | 7:25:28 |
| Allan Parker | Portland | OR | 41 | 7:26:33 |
| Michael Lerner | Ridgefield | WA | 19 | 7:37:30 |
| David Mcburney | Richland | WA | 54 | 8:03:39 |
| Troy Jones | Yelm | WA | 32 | 8:04:13 |
| Marcus Hoffman | Houston | TX | 42 | 8:14:46 |
| Nasir Ahmed | Phoenix | AZ | 25 | 8:16:17 |
| Caleb Armstrong | Tacoma | WA | 29 | 8:42:46 |
| Patrick Cook | Sammamish | WA | 60 | 9:06:28 |
| Kris Larson | Seattle | WA | 51 | 9:18:56 |
| Graham Hill | Lynden | WA | 27 | 9:28:23 |
| Caleb Markanen | Vancouver | WA | 41 | 9:44:06 |
| Beeone Baker | Battleground | WA | 69 | 11:24:43 |
| Del Scharffenberg | Milwaukie | OR | 78 | 11:30:15 |