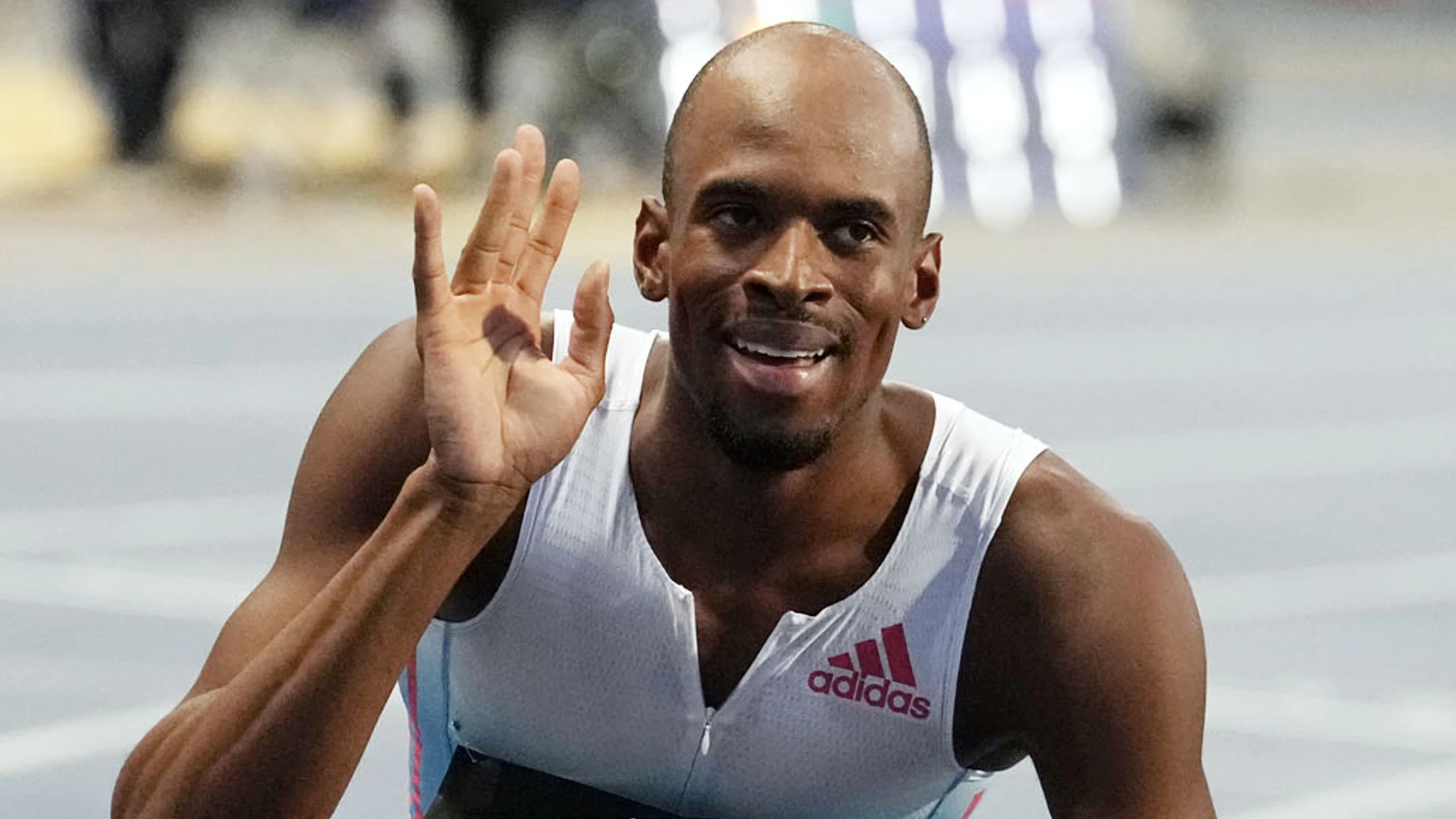 CAROLINA, Puerto Rico (March 18) — Steven Gardiner, the reigning Olympic and 2019 world 400m champion, continued his impressive start to the new season by clocking a swift 31.59 seconds to win the men's 300m at the 17th Annual Spring Break Classic, a 2023 World Athletics Continental Tour – Challenger meeting held in Carolina, Puerto Rico, on Friday, 17 March.
Gardiner, who had competed in the 300m twice (33.03 and 32.58) during a brief indoor stint in February, made his outdoor season debut for the third consecutive season in Carolina, after winning the 200m in 2021 and 2022. The Bahamian was dominant again in his outdoor season opener, missing his Bahamian national record of 31.52 secs by just a fraction.
He is currently the eighth-fastest man over 300m on the all-time outdoor list, and the 27-year-old aims to win gold at the World Athletics Championships in Budapest later this summer. – Read more: Steven Gardiner continues comeback with SB over 300m in Gainesville
Olympic 400m hurdles fourth-place finisher Kyron McMaster of the British Virgin Islands finished second to Gardiner at the 17th Annual Spring Break Classic on Friday after the two-time Commonwealth Games champion clocked 32.96 seconds. Jan Gutierrez Almedina completed the podium with a time of 33.10 seconds.
Marileidy Paulino secures an impressive victory in women's 300m
In the women's race, Olympic and world 400m silver medalist Marileidy Paulino of the Dominican Republic won the women's 300m with a time of 35.16 seconds, securing an impressive victory with the third-fastest time on the all-time list.
Only two athletes have gone faster than Paulino in the 300m – record holder Shaunae Miller-Uibo (34.41) from The Bahamas and Namibia's Beatrice Masilingi (34.60 at altitude).
Makenzie Dunmore of the United States finished second with a time of 36.91 seconds.
Other notable results from the event at the 17th Annual Spring Break Classic
In other notable results from the 17th Annual Spring Break Classic, Great Britain's Matthew Hudson-Smith won the men's 200m, clocking a time of 20.71 seconds. The women's 200m was won by American Tamari Davis, who ran 22.68 seconds to defeat home favorite Gabby Scott (23.49).
The event took place at the Pista Basilio Rodriguez in Carolina, Puerto Rico.
Reporting by Gary Smith, World-Track Chief Track and Field Writer