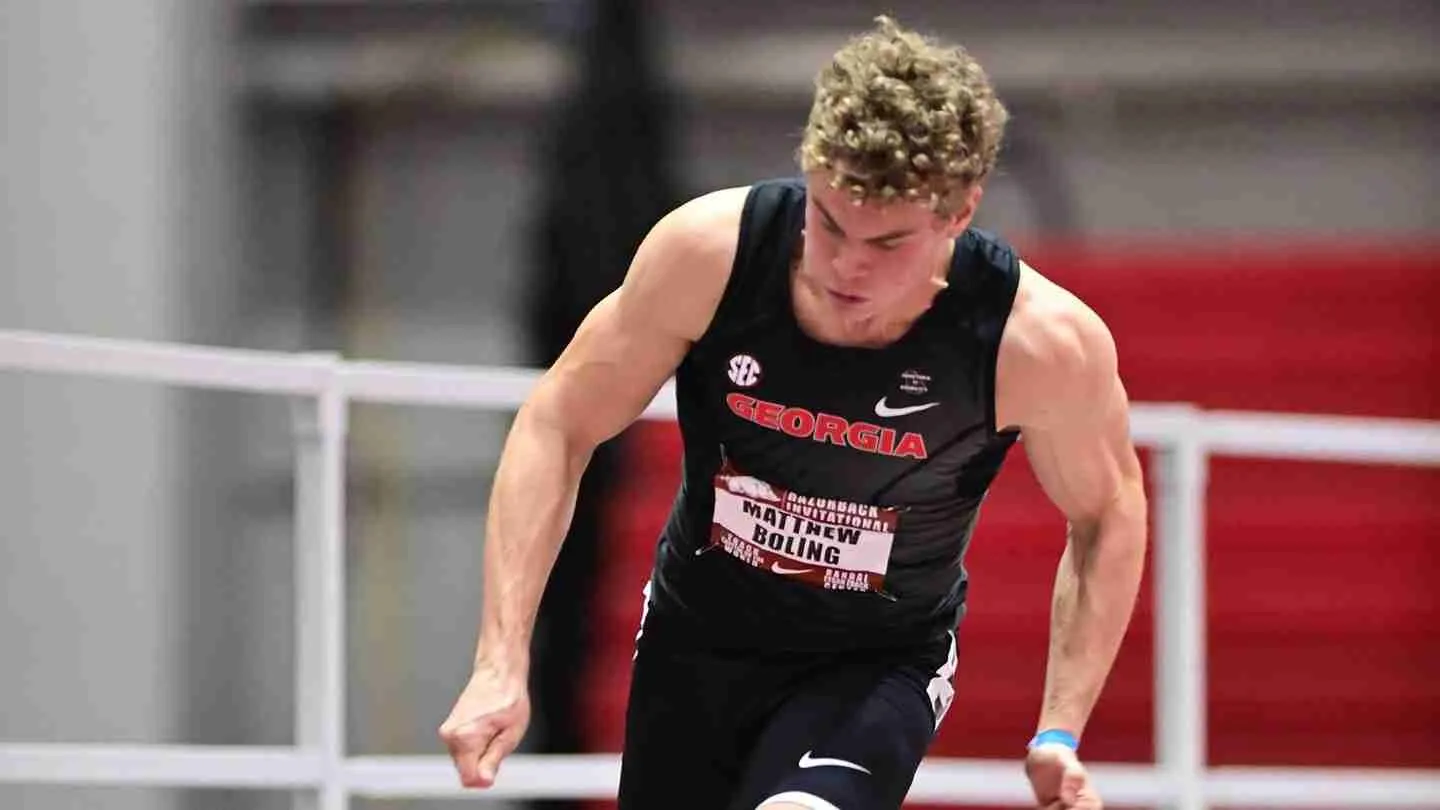 ATHENS, Ga. — Georgia sophomore sprinter  Matthew Boling has been named the Southeastern Conference Men's Co-Runner of the Week for the second straight week following the Razorback Invitational, according to a league announcement.
Boling, a native of Houston, Texas, shared this week's honor with Texas A&M's Bryce Deadmon. Boling was the 2020 SEC Indoor Men's Freshman Runner of the Year and was a two-time SEC Freshman of the Week last indoor season in addition to his Co-Runner of the Week honor last week.
Boling made his season debut in the 200-meter dash and left his previous school-record time of 20.66 from 2020 behind to win. He registered a 20.53 in his fifth collegiate race at this distance. Boling's finish ranks No. 2 on both the 2021 NCAA and world lists. He also remains second nationally on the 400m list (No. 3 in the world) and fifth nationally in the 60m (No. 16 in the world). Boling is the only competitor in the Division I sprints to be ranked in the top 10 in all three of those events.
Matthew Boling Runs 20.53 PB To Win 200m Title At Razorback Invitational
A pair of Bulldogs – senior Johannes Erm and redshirt sophomore Kyle Garland – are scheduled to compete in their first heptathlon of the year this weekend at the South Carolina Invitational. Garland won the 2020 SEC heptathlon title while Erm captured the 2019 crown. In fact, Georgia has been victorious in the last eight straight SEC heptathlon showdowns.