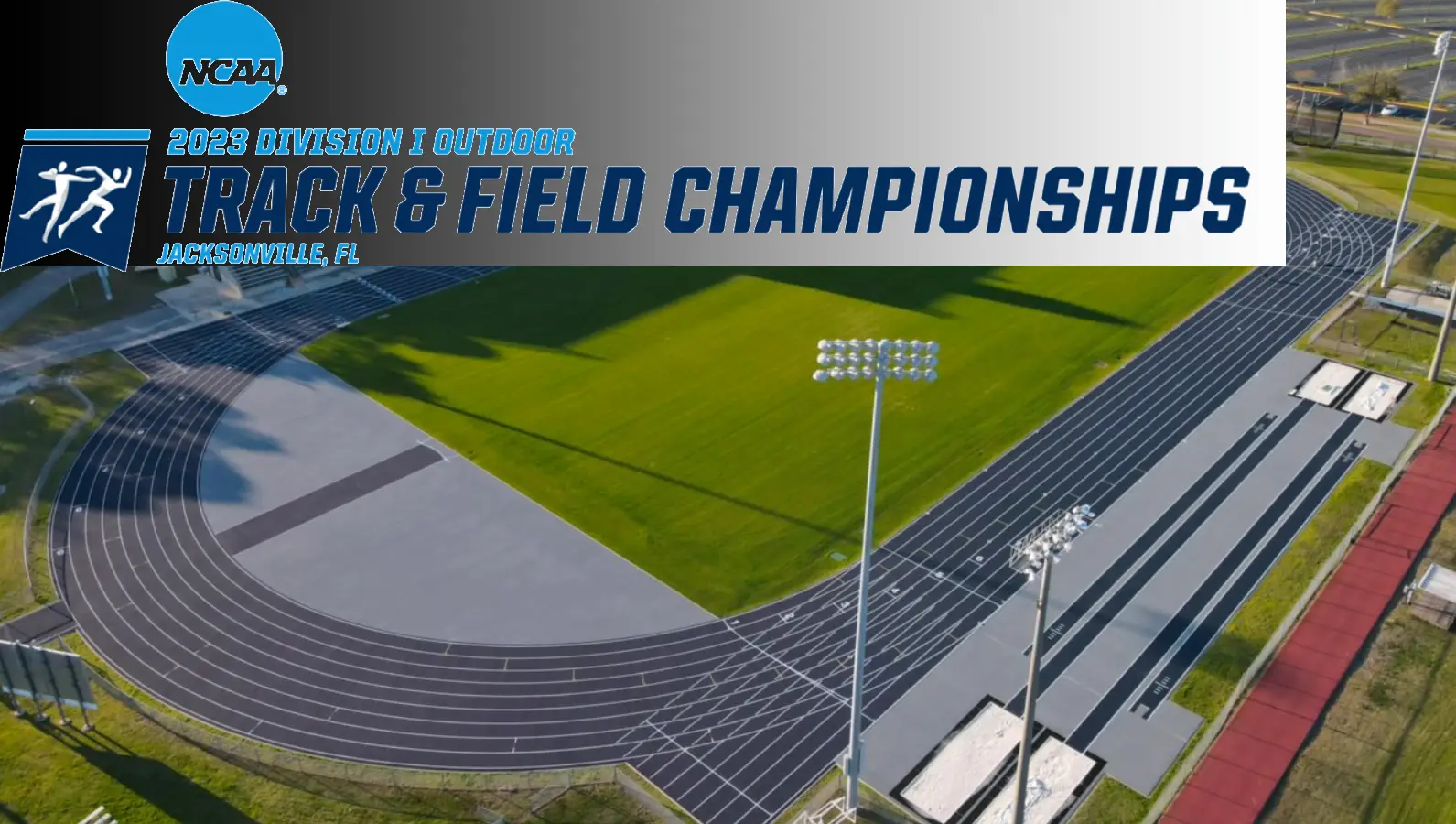 The following is the schedule of events guide for Day 1 at the 2023 NCAA East First Round track and field meet in Jacksonville, Fla., and host by the University of North Florida. The four-day meeting, which starts today, Wednesday, 23 May 2023, concludes on Saturday, 27 May 2023.
Competition on Wednesday's opening day will commence at 10:00 a.m. ET with the men's Hammer Throw first-round event, paving the way for the all-men schedule of events today. The Javelin Throw is the other field event taking place outside the live streaming window at 1:30 p.m. – Read more: How to watch the 2023 NCAA East Region First Round meet?
Meanwhile, live streaming broadcast of the 2023 NCAA East First Round meet will begin at 6:00 p.m. ET on ESPN+ with the 110m hurdles first-round races, followed by the 1500m, 100m, 400m, 800m, 400m hurdles, 200m, and closing out with the 10,000m semi-final races.
2023 NCAA East First Round Day 1 Schedule