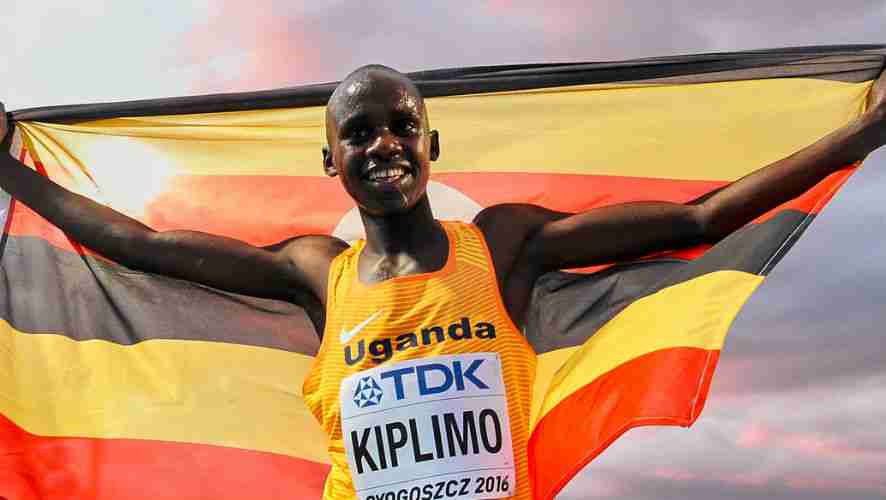 TAMPERE, Finland — Jacob Kiplimo of Uganda will hope to improve on his bronze medal finish two-years-ago when he lines up in the final of the men's 10,000m at the 2018 IAAF World U20 Championships at Tampere Stadium on Tuesday's Day 1.
Kiplimo starts as the overwhelming favourite to win the gold medal and if his form holds out, the 17-year-old is aiming to challenge his lifetime best.
So far this season, he has posted a fast 27:30.25 when impressively finishing fourth to the seniors at the Commonwealth Games in Australia in April, but his personal best of 27:26.68 performance from Bydgoszcz in 2016 is his prime target.
Kiplimo has admitted that he's now a lot stronger and the 13:19.66 performance for sixth place at the IAAF Diamond League in Stockholm on June 10 is a firm indication that he's heading in the right direction.
The talented youngster will be joined by 19-year-old teammate Victor Kiplangat, who was a finalist in the 5000m two years ago in Bydgoszcz.
Kiplangat has a personal best of 28:50.12 but his best this year so far is 29:08.3.
Kenya's Rhonex Kipruto has also been in good form this season – improving his personal best to 27:49.6.
The 18-year-old won the African junior cross country title in March and then found form to produce an impressive 27:08 to upset a 10k field in New York's Central Park in late April.
Kipruto will be joined by Solomon Kiplimo Boit, who enters with a personal best of 28:18.1, which he used to finish second at the Kenyan trials.
Expected to be in the medal hunt as well are Eritrea pair Abraha Kokob and Robel Sibhatu, who have both produced career-bests ahead of these championships.
Kokob has a lifetime mark of 28:23.11, while Sibhatu's best sits at 28:48.72.
The two are projected to get even better for the championships and will be confident about challenging for high podium places.
Meanwhile, Berihu Aregawi and Olika Adugna will carry the hopes of Ethiopia but will need to improve their respective bests of 29:36.67 and 29:37.12 from this year, if they want to challenge for medals.
Another sub-30 minute entrants is Japan's Takuro Miura, who has a best of 29:27.78, set in April.